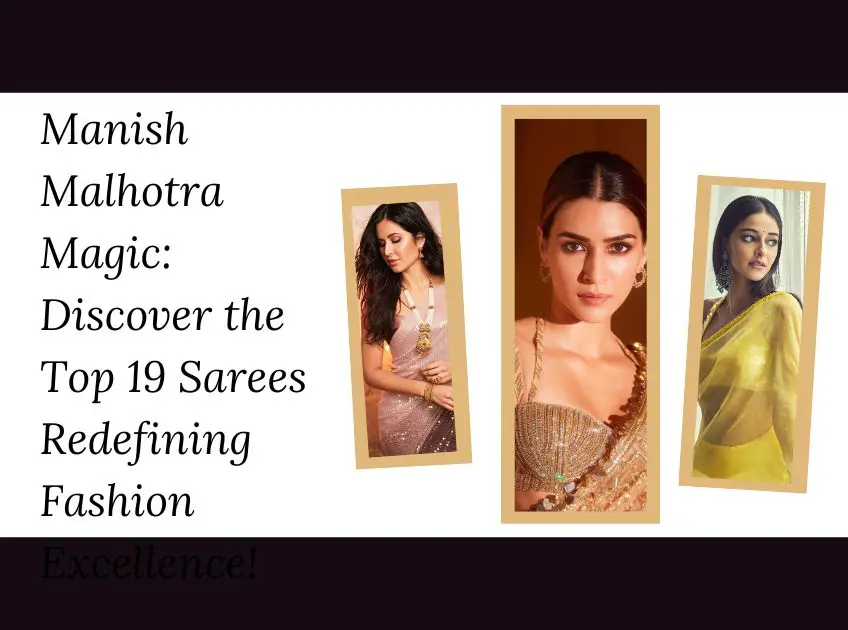 Manish Malhotra is a renowned Indian fashion designer who has left an indelible mark on the world of fashion with his extraordinary creativity and innovative designs. His journey in the fashion world began in the late 1980s when he started his career as a model. However, his true passion lay in designing, and he soon transitioned into costume designing for Bollywood films. This transition marked the beginning of a remarkable career in the world of fashion and cinema.
Manish Malhotra's designs have transcended borders, and he has dressed some of the biggest names in the entertainment industry, both in India and abroad. His work is synonymous with glamour, elegance, and a deep appreciation for the rich heritage of Indian fashion.
Manish Malhotra Magic: Discover the Top 19 Sarees Redefining Fashion Excellence!
1. Katrina Kaif in Ombre Colour Sequin Saree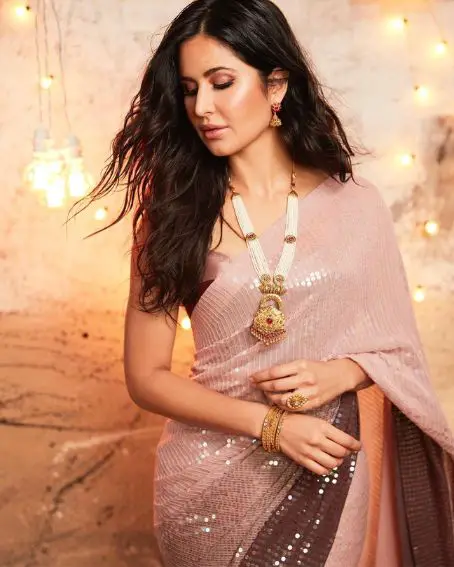 Katrina Kaif looked absolutely stunning in an ombre-colored sequin saree. Her choice of attire showcased elegance and glamour, making her a fashion icon in the world of Bollywood.
2. Madhuri Dixit Nene in Bottle Green Saree – Looking Elegant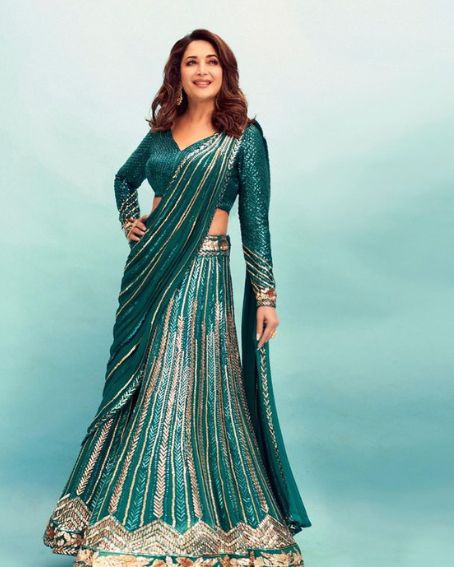 Madhuri Dixit Nene exuded timeless elegance in a bottle green saree. Her graceful appearance in this traditional attire highlighted her enduring charm and sophistication.
3. Kriti Sanon in Manish Malhotra Saree with Halter Neck Blouse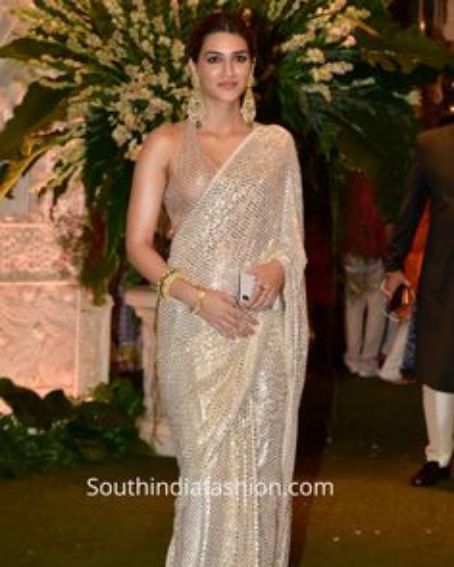 Kriti Sanon donned a captivating Manish Malhotra saree paired with a halter neck blouse. Her ensemble radiated contemporary style and seamlessly blended traditional and modern elements.
4. Elegant and Beautiful in a Hand-Embroidered Thread Art Chiffon Saree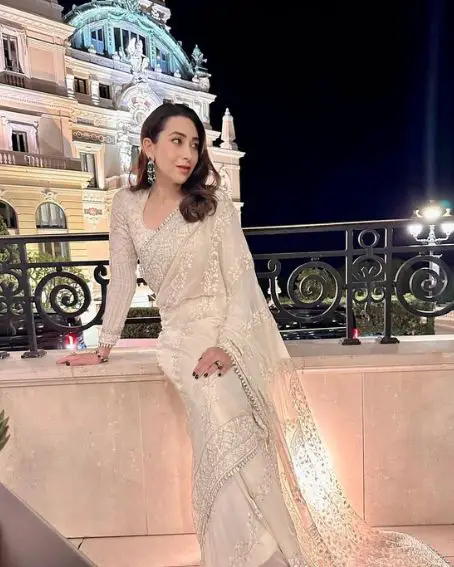 This description encapsulates the essence of someone who chose to wear a hand-embroidered thread art chiffon saree. The outfit undoubtedly portrayed a blend of elegance and beauty.
5. Alia Bhatt Most Stunning in Pink and Green Combination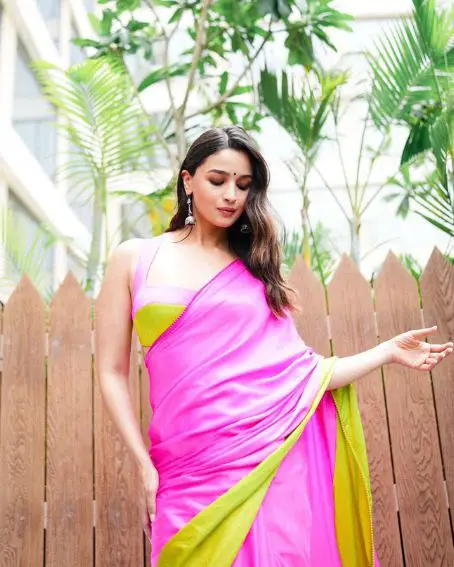 Alia Bhatt looked her most stunning self in a pink and green combination attire. Her fashion choice exemplified a perfect blend of colors and style, making her stand out.
6. Neetu Kapoor in Diffuse Maroon Saree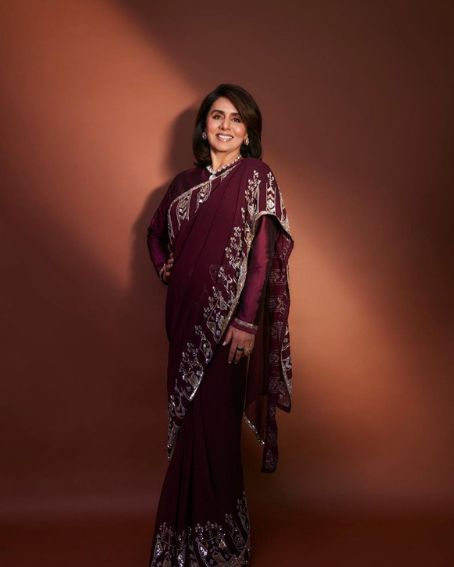 Neetu Kapoor's choice of a diffuse maroon saree exuded sophistication and grace. Her outfit showcased a timeless appeal and a sense of traditional beauty.
7. Hand-Embroidered Thread Art Chiffon Saree Worn by Karishma Kapoor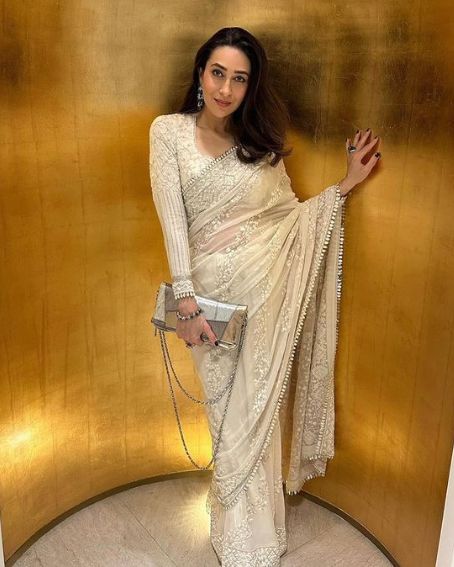 Karishma Kapoor wore a hand-embroidered thread art chiffon saree, highlighting her exquisite taste in fashion. Her outfit was a testament to her elegance and style.
8. Ananya Pandey in Manish Malhotra Yellow Saree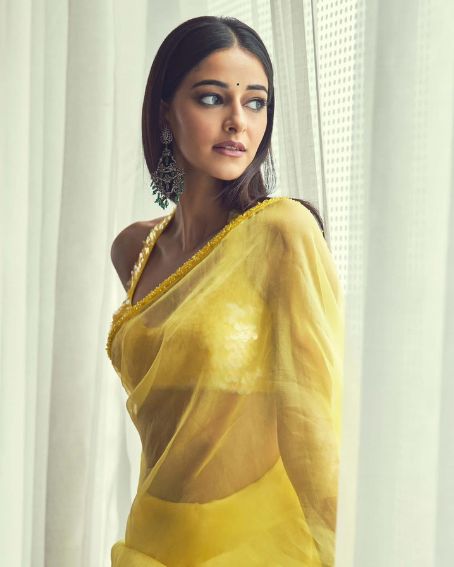 Ananya Pandey made a statement in a Manish Malhotra yellow saree. Her choice of attire was a fusion of contemporary and traditional, radiating youthful charm.
9. Kiara Advani in Manish Malhotra's Bronze Gold Metallic Saree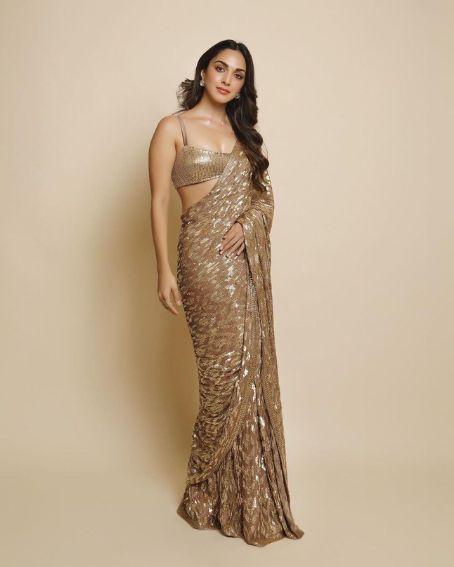 Kiara Advani looked resplendent in a bronze gold metallic saree by Manish Malhotra. Her outfit exuded opulence and modern glamour.
10. Beige Sequins Saree with Sleeveless Blouse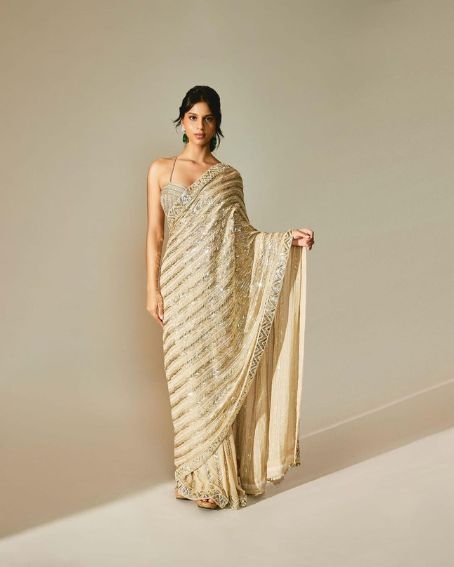 The description hints at a fashion choice featuring a beige sequin saree paired with a sleeveless blouse. This ensemble likely showcased a subtle yet glamorous style.
11. Kiara Advani in White Chikankari and Pearl Saree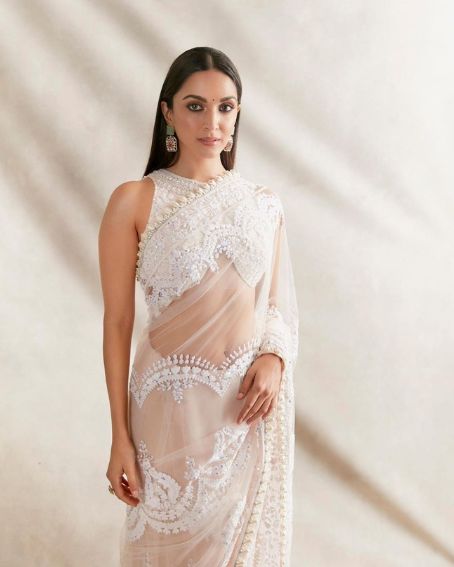 Kiara Advani chose a white chikankari saree adorned with pearls, radiating timeless elegance and a touch of traditional charm.
12. White and Ivory Chikankari with Pearl Embroidered Art Saree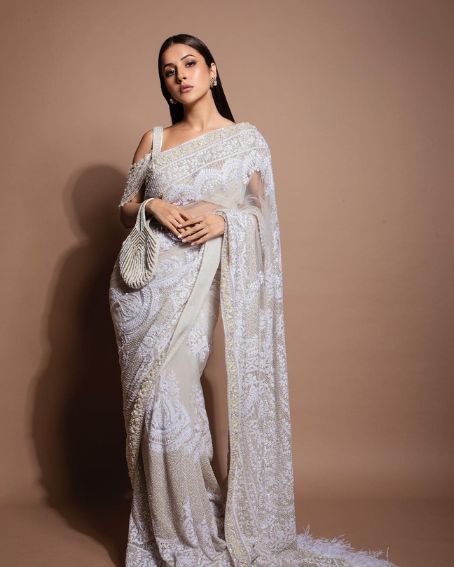 This description likely refers to another elegant chikankari saree with pearl embroidery, showcasing a classic and sophisticated style.
13. Canary Yellow Diaphanous Organza Soft Saree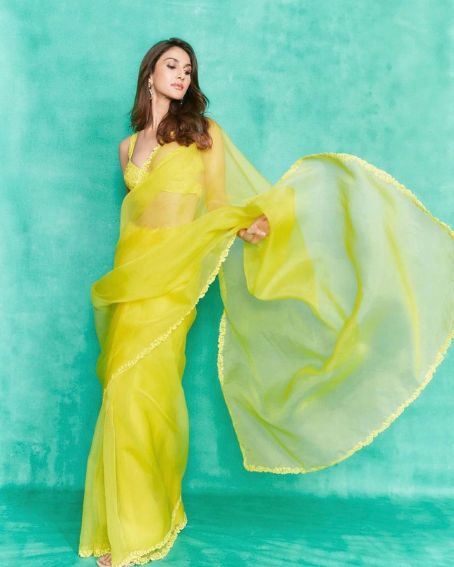 A canary yellow diaphanous organza saree suggests a choice of attire that embodies lightness and grace in a vibrant color.
14. Karishma Kapoor in Ivory with Zari Work Saree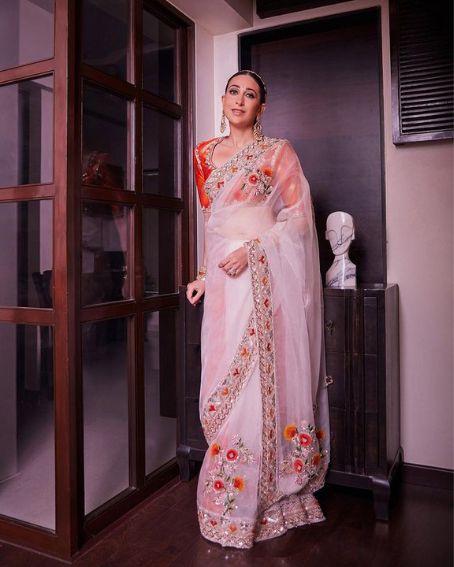 Karishma Kapoor adorned herself in an ivory saree with zari work, showcasing a classic and traditional look.
15. Zari Embroidered Timeless Organza Saree Worn by Kareena Kapoor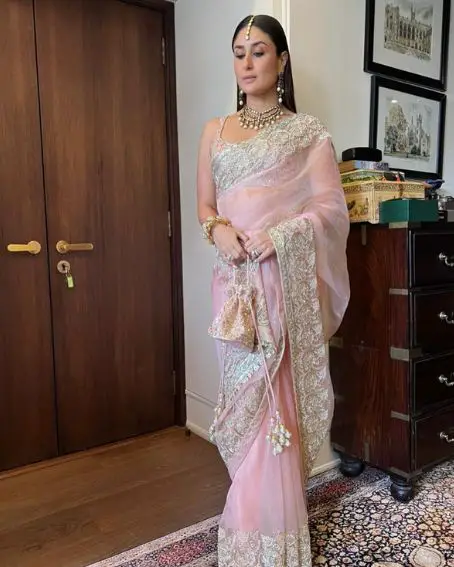 Kareena Kapoor's choice of a zari embroidered organza saree likely portrayed a timeless and regal appearance.
16. Kriti Sanon in Hand-Painted Designed Saree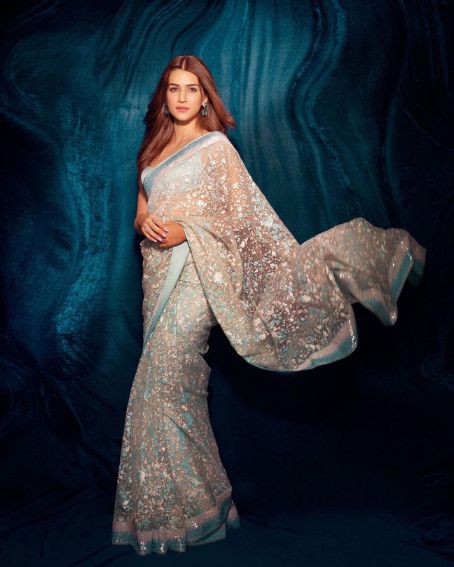 Kriti Sanon's hand-painted designed saree would have displayed her penchant for artistic fashion choices.
17. Chikankari and Pearl Saree by Kiara Advani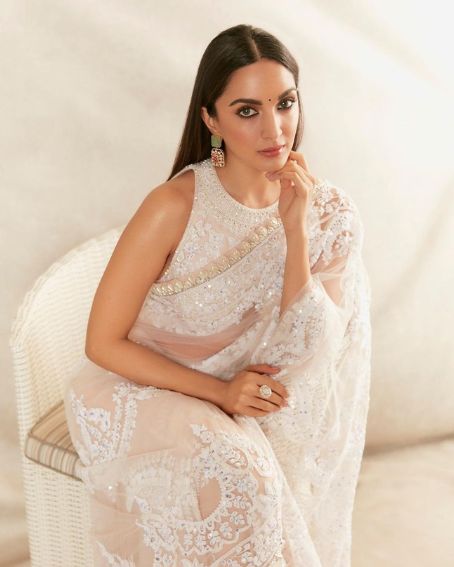 Kiara Advani's chikankari saree with pearl embellishments embodied a blend of traditional craftsmanship and contemporary charm.
18. Stunning in Classic Gold Signature Tulle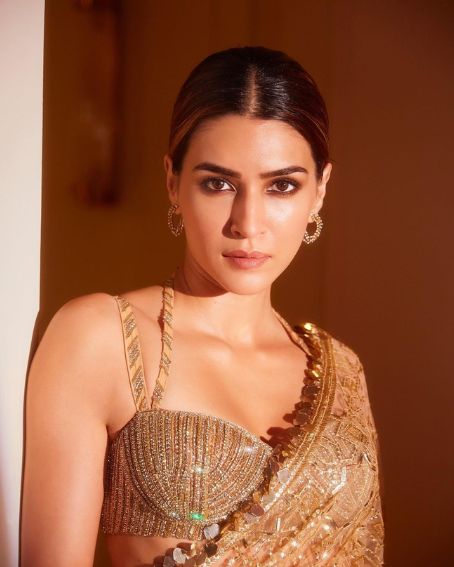 The phrase "stunning in classic gold signature tulle" suggests an outfit that oozes opulence and timelessness.
19. Beautiful and Graceful Shimmering in Our Ombre Metallic Saree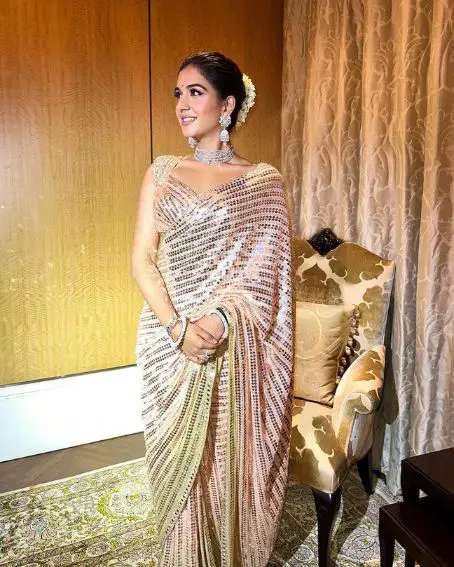 Someone who chose to wear an ombre metallic saree would have emanated both beauty and grace, accentuated by the shimmering fabric.
Conclusion
Manish Malhotra's saree collection combines traditional aesthetics with contemporary fashion, offering a diverse range of options to suit every fashion preference. Manish Malhotra has not only redefined Indian fashion but has also taken it to global heights, dressing Bollywood celebrities and international stars alike. Whether it's a classic gold tulle saree for a timeless look, a sequin cocktail saree for evening glamour, or a hand-painted masterpiece for a personalized touch, Manish Malhotra's sarees are more than just garments; they are works of art that celebrate the rich heritage of Indian fashion. His sarees continue to inspire and enchant fashion enthusiasts worldwide, making him a true icon in the realm of Indian couture.