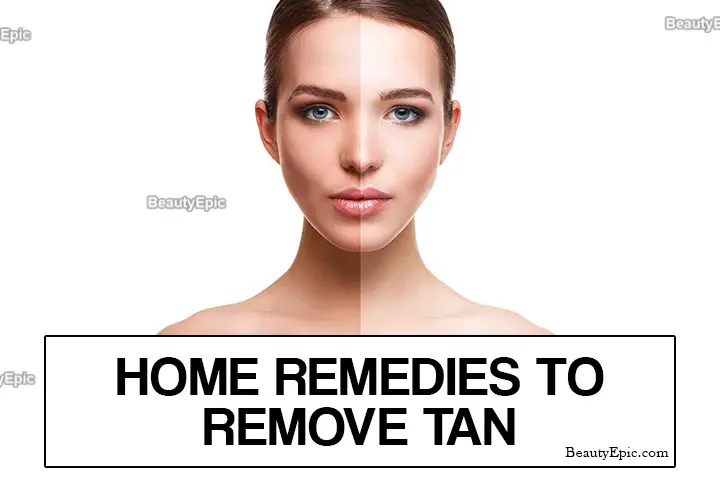 To bask and relax in the sun is fun. But as you do that, you should know that you expose your skin to the harmful rays of the sun which can cause skin tan. Skin tan is a condition where the skin appears pale and dull because it has lost its moisture and glow.
Sun guards such as sunscreens do protect the skin, sometimes, but in some cases, the UV rays may penetrate and reach your skin. It is advisable to treat skin tan before it damages your skin. There are several ways to remove skin tan but, in this article, I will discuss some 7 home remedies to remove tan.
7 Natural Home Remedies To Remove Tan
1. Coffee
Coffee has many benefits in the beauty industry. Nowadays most products such as body creams, face creams, lotions and scrubs are made with coffee as one of the ingredients.
It has loads of anti-oxidants and is an excellent exfoliator. It effectively removes tan.
When you combine with other elements such as honey, olive oil, cocoa, coconut oil or lemon.
Mix it with either honey, cocoa or lemon then apply on the affected skin for better results.
2. Tomato
Tomatoes have tan removal properties that can put any facial product to shame. It's an excellent way to remove tan for those with sensitive skin.
Apply the pulp of tomatoes on the skin and leave it for about 15 minutes then wash it off.
It softens skin and heals damaged skin. Repeat the same procedure for a week for better results.
[ Read: Does Honey Remove Tan ]
3. Baking Soda
Baking soda works well to remove skin tans when mixed with other ingredients such as lemon, rose water, honey or Aloe Vera. Baking soda is alkaline.
It is also antiseptic; hence it makes blisters brought about by sunburns dry faster.
Apply a concoction containing baking soda on the affected areas.
Leave it for about 10 minutes before washing it with cold water.
[ Read: Baby Oil for Tanning ]
4. Baby oil
Baby oil is also another effective method of removing skin tan.
Apply baby oil on the affected area then leave it for about forty minutes.
You can then take a bath and use an exfoliator to remove the oil.
Baby oil softens cells on your skin giving a smooth texture. It also removes skin tan in the process.
5. Lemon
Lemon juice contains citric acid or vitamin C which helps to remove tan.
Squeeze some lemon juice on a dish.
Use cotton wool or any soft material to apply the juice on the affected areas of your skin.
Leave it for about 15 minutes then wash it off using cold water.
Lemon juice softens and removes skin tan.
6. Multani mitti
Multani mitti or Fuller's Earth is a readily available natural clay that effectively gets rid of skin tan.
It contains aluminum silicate and lime. Mix the clay with some milk, rose water or glycerin then apply it on the affected regions.
Leave for about 30 minutes then wash it off.
It removes tan and other skin problems such as acne.
7. Aloe Vera
Aloe Vera has many benefits; one of them is it helps to remove skin tan.
It can be mixed with other products such as lemon or honey to achieve maximum results.
Apply it on the affected area and leave it for about 10 minutes.
Wash off using water. It softens skin and removes tan.
It's not a must to use expensive lotions and creams to get rid of tan. You can use readily available products in your home to get rid of tan. Many people tried these products, and they worked. They are safe, try them too for tan removal.
You Might Also Like: