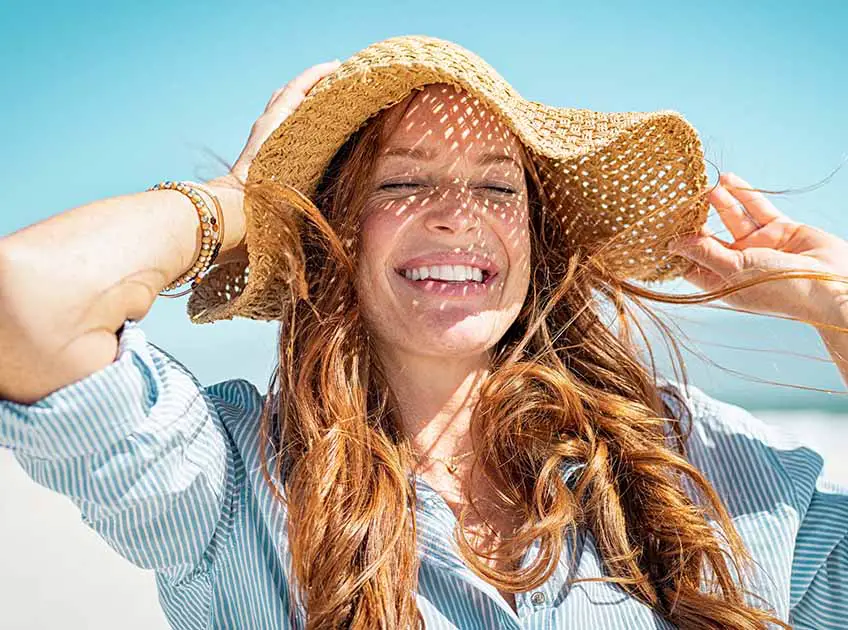 As the cosmetic industry advances, new products launch, making things much easier. The spray tan is the result of the same. While once suntan was the only way to get the golden bronze glow, today you can develop fake tan with products like self-tanners and spray tan.
Spray tan is a great alternative to suntan as it doesn't expose the skin to harmful UV rays. The chances of sun damage reduce to zero, and you get a healthy glow.
While suntan used to last longer, how long does a spray tan last is the question?
Let's find the answer to this common query and know how to make it last longer.
How Long Does A Spray Tan Last?
Different factors contribute to the development of tan, among which your skin health, skin tone, and pre and post-spray tan care play the major role.
Generally, a spray tan can last up to 10 days if you have taken care of it. However, it also depends upon complexion.
On lighter skin tones, it may last for five days.
On medium shades, it can last between 7-8 days.
On darker shades, it can last up to 10 days.
How To Make Your Spray Tan Last Longer?
To maximize the stay of your spray tan, the following tips can help-
Things To Do Before The Spray Tan
It is essential to start preparing your skin at least a day before the spray tan session. It is the most important factor determining how long a spray tan lasts. To prepare the skin, keep the following points handy-
If you take other services like massage, waxing, manicure, and pedicure, get them done before your tanning session.
Make sure you wax a few days before the spray tan session, so no residue is left on the skin. Wax can make it difficult for the spray tan to hold.
Exfoliate the skin at least 4 hours prior to spray tan. It will not only remove all the dead skin cells and reveal the fresh skin to absorb tanning solution more readily but also allow pores to close and avoid discoloration.
Use only oil-free, preferably all-natural exfoliants, as chemical-based exfoliants may interact with spray tan solution, making things worse.
Shave at least 4hours before the spray tan session.
Do not wear makeup, skincare product, deodorant, perfume, or anything with essential oil. Also, remove your jewelry.
Things To Do During The Spray Tan
Generally, every spray tan session takes around 15-20 minutes. As you reach the salon, keep these things in mind-
Wear clothes that are loose or come with a set of loose-fitting clothes to wear after getting a spray tan.
Do not wear undergarments, as they can mess up your tan.
Avoid tight-fitting shoes and prefer sandals, flip-flops, or slip-on.
Do not wear denim or tights that can rub against the skin and hamper the tanning process.
If the weather is rainy, do not forget to bring your umbrella, as wetting the skin immediately after a spray tan can wash off all the solution before it develops.
Things To Do After A Spray Tan
Following a few aftercare instructions can help last your spray tan longer. Here are the important after-tan tips to help the tan last longer and look better.
Do not shower immediately. Wait for at least 4-6 hours but no more than 24 hours.
Stay away from all those things that can moisten the skin- working out, applying moisturizer, lotions, foundation, or any other makeup.
Don't scrub your body while taking the first shower after spray tan. Be gentle on your skin for a few days.
Do not apply harsh soaps, as they can fade and strip your skin.
Use oil-free and paraben-free body wash and apply it all over the body with your palm. It will wash off the excess or surface residue.
Use only lukewarm water for showering. Hot water can dissolve the tanning solution.
Do not rub your body with a towel; instead, pat dry.
After the shower, apply moisturizer to lock in the extra hydration and keep the skin soft and supple.
[ Read: 5 Best Spray Tanning Tents ]
Things To Do After A Few Days
Instead of a normal moisturizer, you can start using a tan extender from day three. Tan extenders are meant to help the tint last longer. At the same time, you need to avoid certain activities like-
Swimming in a chlorinated pool
Taking long showers
Using steam rooms and sauna baths.
All these activities may lead to fading tan a lot earlier than expected. You should also avoid using harsh chemicals and products containing acids. They can strip your tan as well.
One more thing that you need to avoid is exfoliating the skin until you are ready to say goodbye to your current tan and hello to a new one.
[ Read: How To Use Self-Tanner And Moisturizer ]
Final Words
Spray tan is a great alternative to suntan, and now that you know how to keep your spray tan last longer, go for it without any second thought and look gorgeous with your sun-kissed glow.
You Might Also Like: