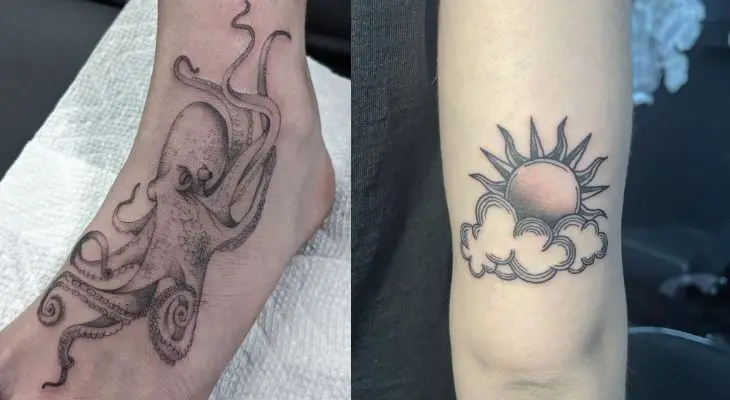 You landed up at the right place for ankle tattoos .The one which are trendy and charming these days. The admirable designs are selected to have a glance. The best picked coolest patterns are represented below.
Presenting various desirable tattoo looks with a their meanings are as follows. So let's get started.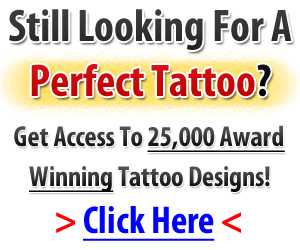 15 Beautiful Ankle Tattoos and Their Meanings
1. African Penguin Tattoo On Ankle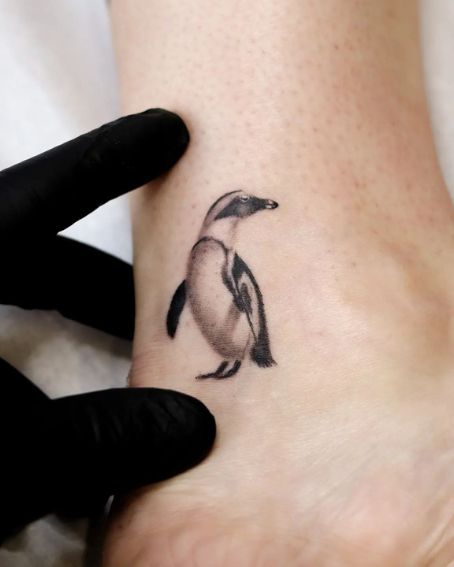 The cute african penguin tattoo on the ankle is very pretty with black ink. The African penguin symbolizes prosperity, love and affection. This tattoo is mostly preferred to have a balanced love life.
2. Stepping Stones Tattoo On Ankle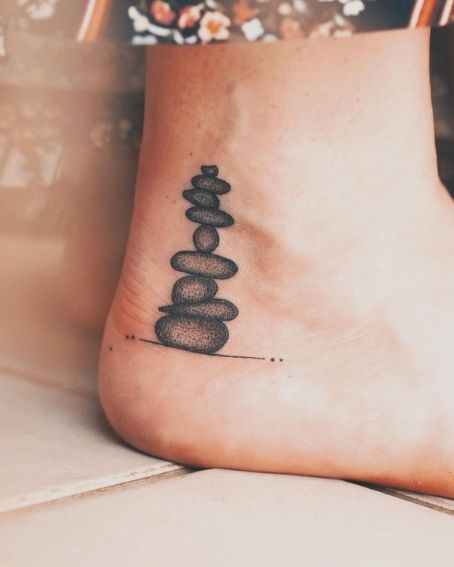 The black stones tattoo on the ankle looks amazing with a straight line below. This tattoo implies attaining peace in between the hurdles of life. This tattoo is most widely used among youngsters.
3. Alphabet Design Tattoo On Ankle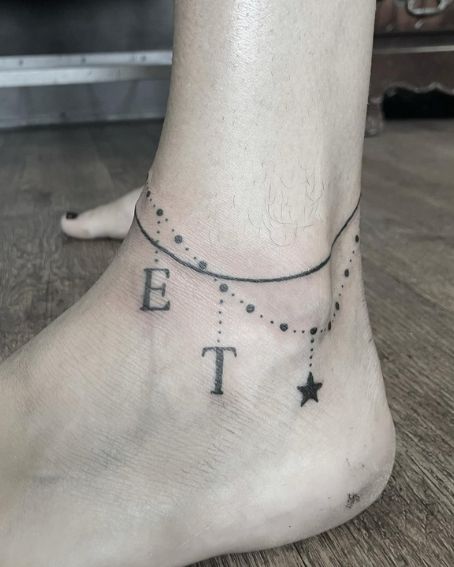 The stylish alphabet pattern tattoo in chain form looks very dignified. This tattoo is a symbolic form of oppression and bondage that would break soon in later life. This tattoo can be temporary or permanent with black ink.
4. Blue And Orange Bird Tattoo On Ankle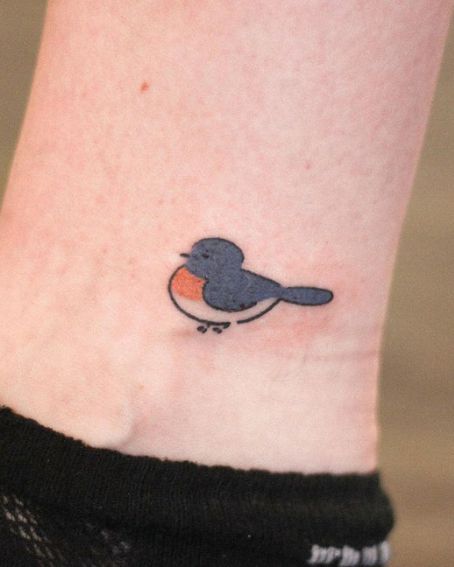 The unique bird tattoo is shaded with orange and blue to give a beautiful look. This signifies freedom and happiness throughout life. Mostly preferred by people who want joy in upcoming life.
5. Blaze Burns Tattoo On Ankle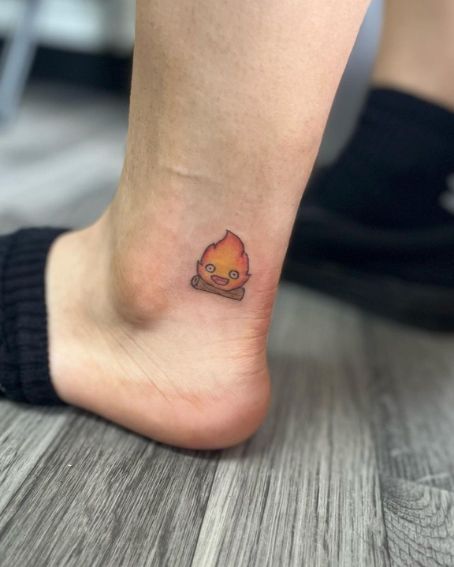 The blazing fire tattoo burns on a piece of wood with brown color. This symbolizes the inner potential of a human being that should always prosper. This fantastic choice of tattoo is preferred by enthusiastic people.
6. Small Flowers Tattoo On Ankle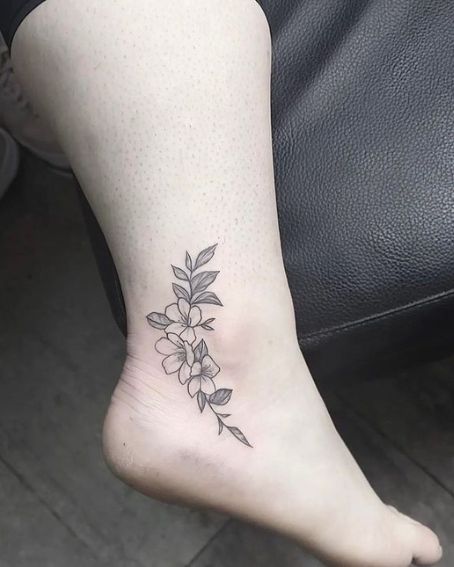 The black print small flowers tattoo is very much appreciated. It signifies the new beginning and friendships of people. Most people choose this for a gentle appearance on the ankle.
7. Hanging Design With Cross Tattoo On Ankle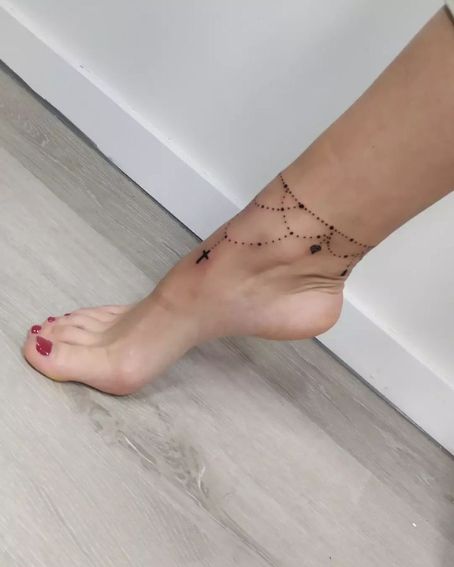 The spiritual tattoo of a hanging design of cross in black ink looks beautiful. This tattoo implies eternal life and hope in war along with the physical and spiritual bonding of God and humans. The religious people prefer this kind of tattoos.
8. Whale Shark Tattoo On Ankle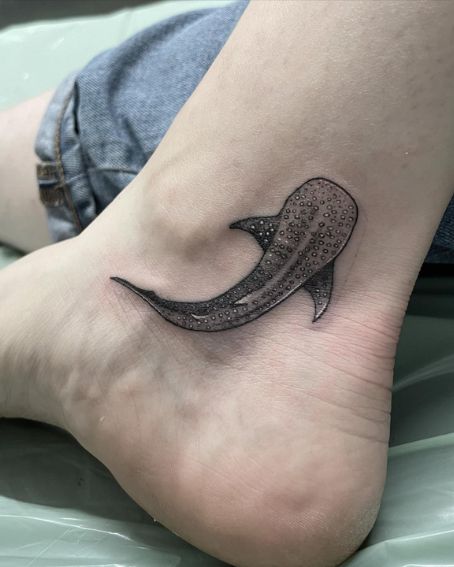 The whale shark tattoo on ankle looks awesome. It signifies kindness and good fortune that any human should have. The people who are short tempered prefer such tattoos to attain kindness.
9. Heart Shape Tattoo On Ankle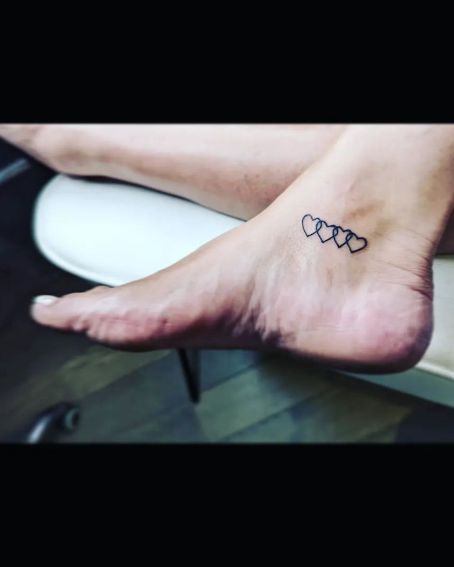 The simple interlinked hearts tattoo is designed on the ankle. This is a symbol of love and desire with passion. The one who is facing a negative relationship prefers this tattoo to have a bonded love life.
10. Octopus Tattoo On Ankle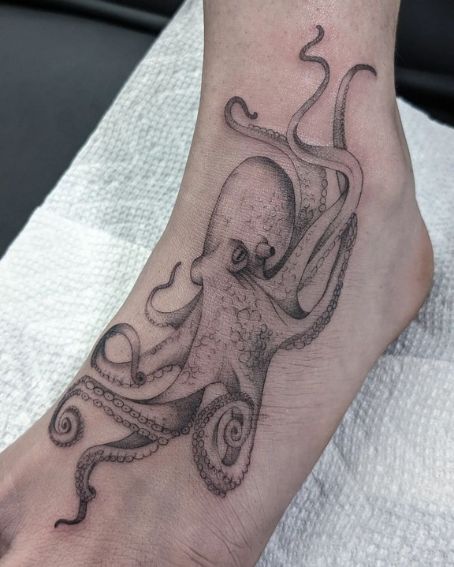 The creepy underwater creature octopus is printed as a tattoo on the ankle. This means to have magical knowledge and spot thinking along with multi tasking skills. The one who lack all the above goes with octopus tattoo for improving proper intellectual capacity.
11. Violet Rose With Green Leaves Ankle Tattoos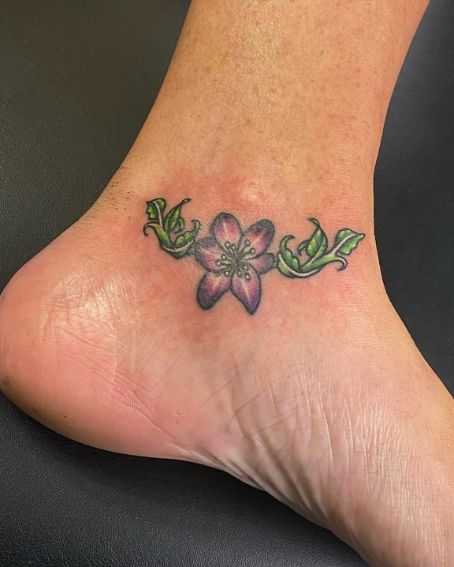 The colorful tattoo of violet rose and green leaves represents the life cycle of dying and producing new life. Even a human life creates the same essence as the flowers and leaves do. It is preferred by youngsters for a prosperous life.
12. Orange Fruit Tattoo On Ankle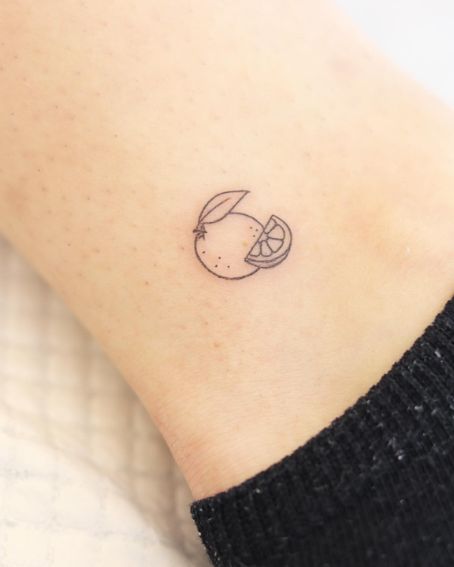 The orange fruit tattoo on the ankle with black ink provides a healthy life that's rich in strength. It also symbolizes good luck in life. People who are seeking for health and good prefer to have this tattoo.
13. Koi Fish Tattoo On Ankle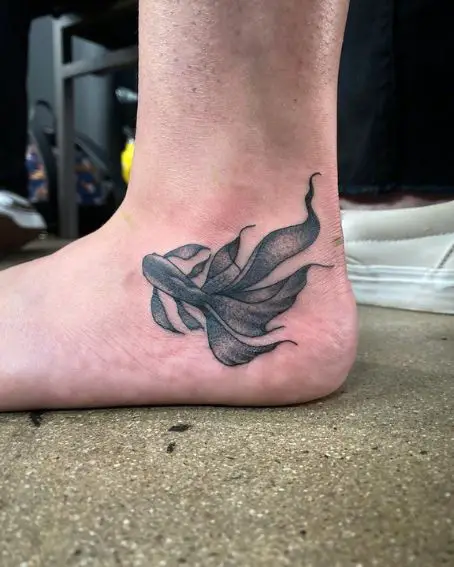 The koi fish tattoo on my ankle mind blows everyone. This is the significance of peace and calm life. This tattoo is mostly chosen by people who are undergoing stressful lives to gain peace in their lives.
14. Feathery Hanging Tattoo On Ankle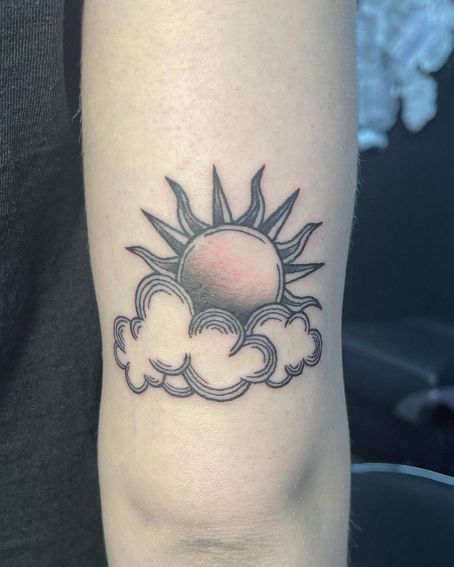 The hanging feather design of the feather on the ankle is blended in blue, black and white color. This represents the courage and wisdom of one's life. People who lack wisdom and courage prefer this tattoo to bring them back into life.
15. Small Floral Tattoo On Ankle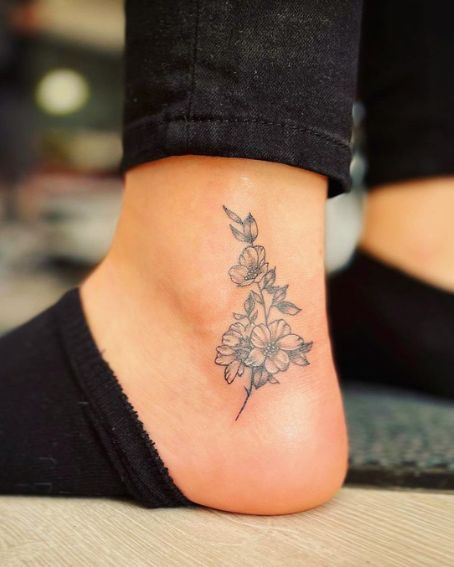 The elegant look of a small floral tattoo on the ankle gives a radiant appeal. This floral tattoo signifies love and romance. The couples who strive to improve their romantic love life prefer this tattoo.
Best Tattoo Aftercare Products
Best Overall
Hustle Butter Tattoo Aftercare – Buy on Amazon
Best Soap
Dial Antibacterial Liquid Hand Soap in Gold – Buy on Amazon
Best Skin Ointment
Aquaphor Healing Ointment Advanced Therapy Skin Protectant – Buy on Amazon
Best Under $10
Badger Tattoo Balm – Buy on Amazon
Best Body Lotion
Eucerin Advanced Repair Body Lotion – Buy on Amazon
Best Post-peel Body Lotion
La Roche-Posay Lipikar Balm AP+ Intense Repair Body Lotion – Buy on Amazon
Best Sunscreen
Mad Rabbit Defend Tattoo Sunscreen SPF 30 – Buy on Amazon
You Might Also Like: