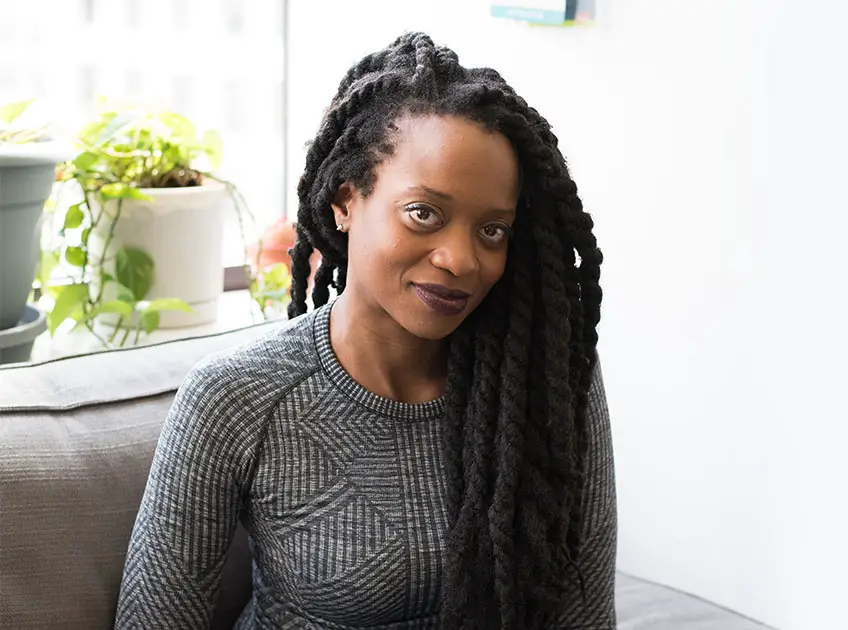 Maintaining a dreadlocks hair care routine might seems a bit difficult compared to other natural hairstyles. Keeping the dreadlocks as well as scalp clean is extremely significant for maintaining the locks healthy and nourished. Though dreadlocks look amazing and unique, there is a lot to learn about their care. If not cared for properly, these locks may end up greasy and will build up residue. Whether you are a beginner or veteran in need of new ideas, there are some tips for you on things how to take care of your dreadlocks.
How To Care For And Maintain Your Dreadlocks
How To Clean The Dreadlocks Efficiently?
You have to follow some effective ways that maintain your dreadlocks healthy and clean. Hair wash is an essential part of hair care and follows the below steps for hair wash
Use a clarifying shampoo to wash your dreads. It can loosen and remove oils and dirt.
Make sure to scrub your scalp and apply the shampoo to your entire dread length.
If necessary, apply the shampoo again to ensure the hair is completely clean.
Properly wash off the shampoo. Continue rinsing may take several minutes.
In case you have new dreads, wash your dreads slowly to neglect the excessive unraveling.
Finally, use a conditioner and moisturizer to wash your dreads.
[ Read: Why Does My Scalp Hurt When My Hair Is Dirty? ]
Use Apple Cider Vinegar And Baking Soda For Dreadlocks
Due to your dread's nature, natural oils and debris can become trapped over time. Apple cider vinegar and baking soda provide a deep clean for your dreadlocks. Dreadlocks cleaning procedures are following below.
Pour the warm water into the inflatable basin and include one tbsp of baking soda and two tbsp of Apple cider vinegar. If you want, add a few drops of essential oil.
Use your finger to stir the above combination.
Lie down and sink your dreads into the inflatable basin.
Let it for 30 minutes. After that head out from the basin and let the excess liquid drains out of your locs. If the water turns gunky and brown, it can be understood that it is working well.
Make empty and fill the basin again and redo the above process two to three times.
Points To Remember When Having Dreadlock
1. Keep Your Locs Dry: You can wash your locs at any time. If you are moisturizing locs or doing sweaty exercise, don't hesitate to dry them properly. Blow-drying or air-drying on reduced heat is usually enough to get your hair moisturized. Check before going to tie your locks at night and ensure that your locs are perfectly dry. Press them in several places to make sure they are dry inside and out. If you allow your dreads to stay wet inside, they will start to grow mold and smell bad. Don't leave your dreads wet for more than two hours.
2. Neglect Excessive Moisturizing: Using too much moisturizer and oil can keep your dreadlocks moist more than they should be, which can lead to mold and buildup the growth. At the same moment, you should not skip moisturizing your hair, as this can lead to hair dryness, breakage, and brittleness. Hence, it is important to use only water and light oils to keep your locs moisturized.
3. Cover Your Locs: when you cook or go out, cover your dreads to keep your locs clean look, and smell. It also keeps the food's scents, outdoor pollution, and dust combined to create your dreads smelly and look dirty. While some people don't think to cover their locs when they're outdoors, it might be a correct idea if you're cooking salmon or other smelly food or going to a sandy beach. If you clean the house, you may like to cover your locs as well. Perhaps, if you don't care about covering your locs, it's best to wash your hair before it starts to smell.
[ Read: How To Start Dread With Short Hair ]
Is Over Maintenance Can Damage The Dread?
Another thing you might think to do is over-maintenance on the dread than it requires. However, this may cause your dread to go thin or will lead to several damages to the hair. Of course, care and maintenance depend on the type of hair and dread you have, how quick your hair grows as well as how good you have been at moisturizing. On average, maintenance needs to be done for 4 times a year for the crochet method and interlocking is more than enough. On the other hand, retwist dread hairstyle should be done once in a every six months is better for healthy hair.
Conclusion
Neat hair knots are far better and faster than messy hair does. This is the main reason for many people with dreadlock hairstyles go for the extra mile to keep the locks very clean. Take care of your dread as much as you can by following the procedures which are mentioned in the article and have a hygienic hairstyle.
You Might Also Like: