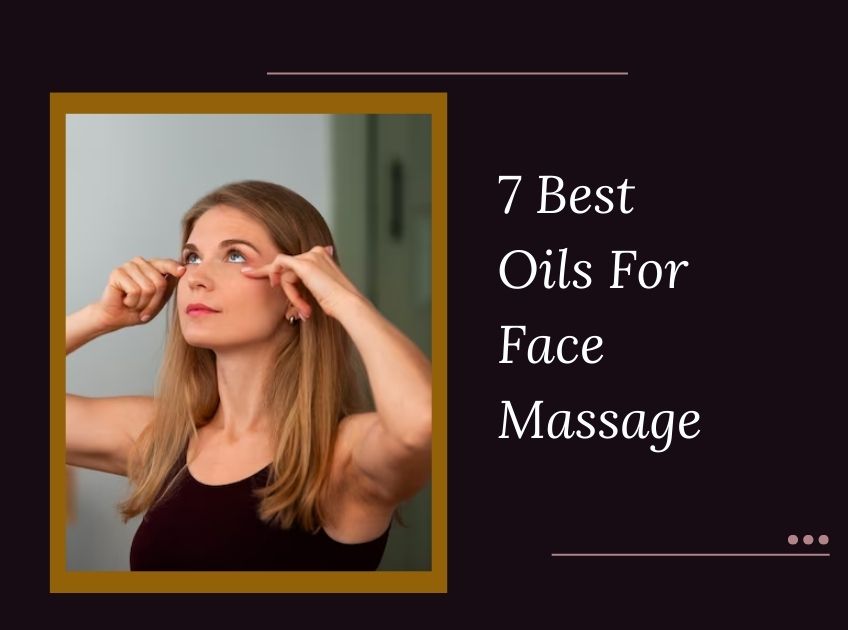 Oils always come in handy when you are dealing with multiple skin issues. Gone are the days when oils were considered unhealthy for the skin, and the market used to be flooded only with oil-free skincare products.
As time goes by, the benefits of oils become evident, giving people enough reasons to splurge on them. Today, even if you have oily skin, there are oils to manage such skin type and give a radiant glow.
Face Massage
Since Mother Nature has bestowed us with some amazing oils, using them on the face can help manage a lot of skin concerns. Check out the seven best oil for face massage and start using them for healthy and glowing skin.
7 Best Oils For Face Massage
1. High Rated: Le Prunier Plum Beauty Oil
The key ingredients are organic prunus domestica seed oil and omega fatty acids
It is formulated with a powerful blend of 100% organic plum oils
Features lightweight consistency and texture
Helps create a natural-looking radiance on the face
Suitable for sensitive skin as it is 100% pure and natural
It is a fast-absorbing oil that penetrates skin deeply and gives a radiant glow
What We Don't Like: According to some users, the packaging is not very attractive.
[ Read: 8 Best Massage Oils For Sensitive Skin ]
2. Effective and Affordable: Bio-Oil Skincare Oil
The key ingredients are Vitamin A, vitamin B, sunflower, lavender, and chamomile oils
It features a lightweight texture that stays light and gentle on the skin
It absorbs fast and doesn't make the skin feel sticky or oily
Offers ultra hydration and nourishment to the skin
Helps prevent stretch marks on the body and even out the complexion
Repairs skin damage as a result of scars and stretch marks
Does not create a thick or sticky residue on the face
What We Don't Like: Some people may find the scent overpowering.
3. Anti-Inflammatory Properties: The Ordinary 100% Organic Cold-Pressed Rose Hip Seed Oil
Helps rejuvenate dry, dull skin effectively
The lightweight texture makes it easy, gentle, and light on the skin
Rosehip provides anti-inflammatory properties to the skin
Stimulates collagen production and reduces aging signs
Offers a dose of fatty acids to the skin to keep it hydrated all the time
It comes in UV-protected packaging to protect the integrity of the formula
Suitable for oily, dry and sensitive skin
What We Don't Like: It takes time to absorb.
4. Intense Nourishment: Palmer's Cocoa Butter Formula Moisturizing Skin Therapy Face Oil
It is infused with retinol and vitamin C to address fine lines and dark spots
The non-greasy finish ensures skin won't feel heavy or sticky
It quenches dry skin and makes it intensely hydrated and nourished
The fast-absorbing formula goes into the deeper layers of the skin quickly
Best suited for mature, dry, and sensitive skin
What We Don't Like: The oil may feel slightly heavy if you have oily skin.
[ Read: How to Use Cocoa Butter for Stretch Marks ]
5. Plump and Youthful Skin: Beauty by Earth Organic Face Oil
Infused with jojoba oil that deeply nourishes the skin
It helps soothe, hydrate, and moisturize the skin, making it soft and plump
It helps add a radiant glow to the face and makes it healthy from the inside out
Also, it counteracts counteract the unwanted skin conditions, such as redness, leaving a clear, happy complexion
Also, consists of olive leaf extract, argan oil, rosehip seed extract, and essential oils
What We Don't Like: It takes time to absorb into the skin.
6. Best Drugstore: Burt's Bees Complete Nourishment Facial Oil
The key ingredients are Rosehip seed extract, essential fatty acids, and vitamins
It is suitable for all skin types and offers a glowing radiance
The rich texture makes skin supple and intensely hydrated
It helps to nourish the skin and provide moisture
What We Don't Like: You get less oil in the bottle.
[ Read: Top 9 Homemade Face Mask Recipes for All Skin Types ]
7. Manages Oily Skin: Aesop Fabulous Face Oil
The key ingredients are Juniper berry, macadamia seed oil, sweet almond oil
It works best for oily skin due to its lightweight and fast-absorbing texture
It is not greasy or thick, thus does not contribute to excess oil on the skin
Formulated with a blend of botanicals that balances and softens the skin
Make skin look soft, healthy, and supple
Just a few drops offer a long-lasting effect
What We Don't Like: Overwhelming fragrance.
Conclusion
These are the most effective oils for face massage. Start using them and say goodbye to your skin concerns. It's time to get healthy, soft and supple skin.
You Might Also Like: