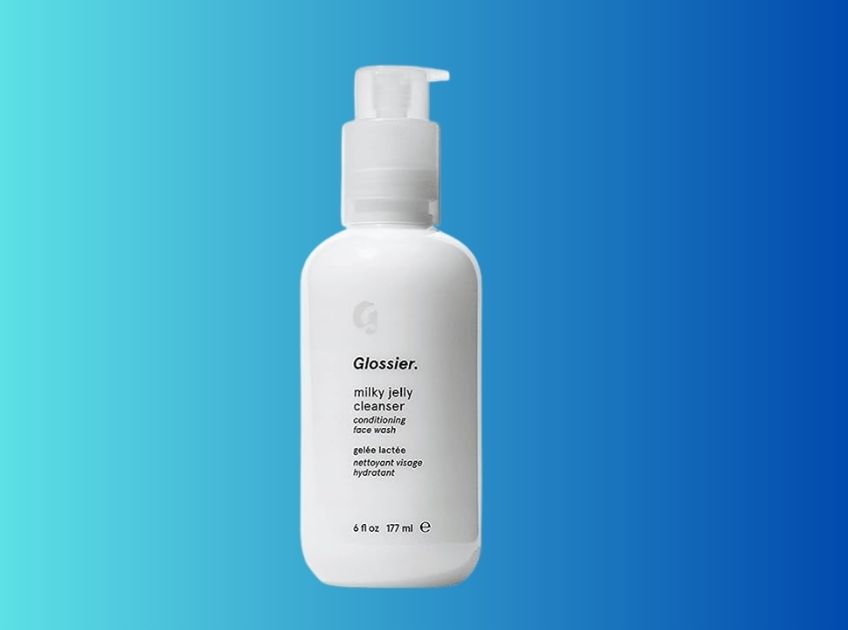 Glossier being one of the most popular skincare brands, has launched multiple products to help people get flawless skin. The milky jelly cleanser from Glossier is no exception, as it is gentle on the skin and features deep cleansing properties. Since every ingredient of Milky Jelly Cleanser is skin-loving, it leaves skin refreshingly clean.
However, the only downside of Milky Jelly Cleanser is its hefty price tag. Since there are many Milky Jelly Cleanser alternatives available in the market, people often look for effective alternatives. No wonder Glossier Milky Jelly Cleanser is high-rated and one of the best-selling products; there are many alternatives of it that can give similar results at a fraction of the price.
If you are looking for some great alternatives for Milky Jelly Cleanser from Glossier, we have listed the five best Milky Jelly Cleanser alternatives to help save your money. But, before checking them out, let's know how to use jelly cleaners and what makes the Milky Jelly Cleanser from Glossier so popular.

How To Use Jelly Cleanser
There are different ways of using the Milky Jelly Cleanser, among which the following three gives the best result-
1. Morning Routine- Take1-2 pumps of jelly cleanser and apply it to the wet skin. The skin will feel refreshed and revitalized, and the freshness will stay all through the day.
2. Evening Routine- For the evening, 1 or 2 pumps will not suffice as, during the day, dirt and grime along with sebum clog the pores and build up on the outer layer of the skin. Therefore, take more than two pumps and cleanse thoroughly over the wet skin.
3. For removing makeup- If you have put on light makeup, 1-2 pumps will suffice; however, for heavy makeup, you need to take more to remove the entire makeup from the face to get fresh skin.
Ingredients
Milky Jelly Cleanser from Glossier is a gel face wash that balances the skin pH and is designed to suit all skin types. You can use it even if you have sensitive skin. The presence of different types of skin conditioners helps to keep the skin soft and plump.
The active ingredients of Glossier Milky Jelly Cleanser are-
Rosewater– It is the most concentrated ingredient in the cleanser, which is loaded with antioxidants and helps soothe the skin.
Pro vitamin B5– With anti-inflammatory and healing properties, pro-vitamin B5 or panthenol helps to hydrate the skin and keep it well-moisturized.
Sodium hyaluronate– It is a humectant that draws water to the skin, keeping it well-hydrated and moisturized all through the day.
Apart from these major ingredients, Glossier Milky Jelly Cleanser also consists of glycerine, betaine, allantoin, and aquaxyl that work together to nourish the skin and unclog the pores and reduce the blemishes.
Another ingredient that is present in Glossier Milky Jelly Cleanser is poloxamer which is a mild cleansing agent. It ensures that you can use it around the delicate eyes area without causing any harm to them.
Another good thing about Glossier Milky Jelly Cleanser is it doesn't foam and has a creamy gel texture, making it ideal as a cleansing product after removing the makeup.
Pros
Delicate and gentle on the skin.
Leaves the skin soft, smooth, fresh, and moisturized.
Suitable for all skin types.
Non-comedogenic, therefore, doesn't clog the pores.
Vegan and cruelty-free.
Cons
Glossier Milky Jelly Cleanser is expensive and often goes out of stock.
Due to these reasons, people often look for good alternatives for Milky Jelly Cleanser, which remain gentle on the skin and endow similar benefits as Glossier Milky Jelly Cleanser.
5 Best Similar Milky Jelly Cleanser Products
1. Bliss Rose Gold Rescue Cleanser Gentle Foaming Face Wash
Gently removes dirt, makeup, and excess oil without over-drying.
Awakens the senses and won't irritate the skin.
Active ingredients are rose flower water, colloidal gold, willow bark extract, and rose gold shimmer.
Suitable for sensitive skin.
2. E.l.f. Bounce Back Jelly Cleanser
Consists of coconut fruit juice that delivers electrolytes, vitamins, minerals, proteins, and sugars- everything that is important for skin health.
Other active ingredients are sugar maple extract, aloe vera, cucumber fruit extract, allantoin and betaine.
Gently exfoliate the skin, revealing a brighter complexion.
3. Hero Cosmetics Clear Collective Exfoliating Jelly Cleanser
Cleanses and exfoliates the skin and helps to unclog pores, brighten, and even out skin texture.
Contains small exfoliating konjac jelly pieces that dissolve as you cleanse, leaving the skin fresh and clean.
Other active ingredients are willow bark extract, Zinc PCA, witch hazel extract, mandelic acid, glycerine and sodium hyaluronate.
Penetrate the skin at multiple depths to hydrate and plump it.
4. REN Clean Skincare Jelly Oil Facial Skin Cleanser
Consists of hydrating omega 3 and omega 6 antioxidants for natural makeup removal.
Transforming through three textures, the tri-phase facial cleanser is a fresh jelly to start, a balmy oil on contact, and rich milk when water is applied.
Active ingredients include Grape Seed Oil, which helps restore skin health; sunflower Seed Oil, which protects and rebalances skin's natural moisture barrier and Meadowfoam Seed Oil, which helps replenish skin with Omega 3 and 6.
5. Neutrogena Hydro Boost Hydrating Gel Facial Cleanser & Makeup Remover
Boost skin's hydration to help you get soft and supple skin.
Transforms into a silky lather that effectively washes away dirt, oil and bacteria and lifts away make-up without stripping your skin.
Soap-free, oil-free, paraben-free, non-comedogenic and hypoallergenic, suitable for all skin types.