All of us must have had situations where dying our hair might have gone terribly wrong making our hair look an absolute undesirable shade. How about that bleached orange shade when you try lightening your hair color? That looks awfully miserable. Orange hair can change your look completely and might not go with any outfit you flaunt. So to help our lovely ladies fix all that orange mess with ease, we have listed some of the best techniques to get the hair color they desire. Have a look!
6 Time Tested Techniques To Treat That Orange Color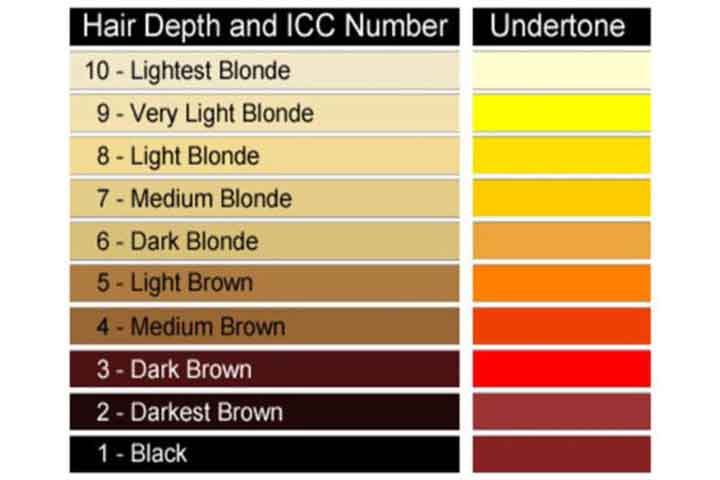 Now we will help you tackle orange with these 6 techniques. Check them out!
1. Tone The Orange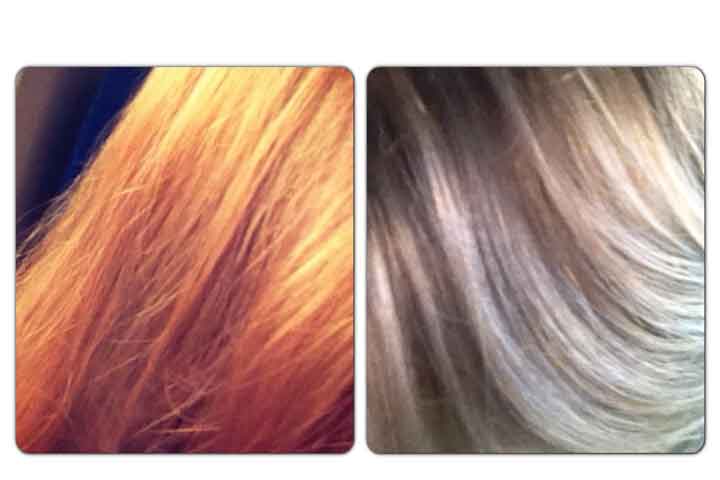 The best part of dying your hair is that its never permanent. And tonight light hair to get a desirable shade is an old remedy of hair color fixing. So if all that bleach of your dye has made your hair orange, you need to use a darker shade to fix it up. When hair turns blonde, one usually uses a shade of purple dye, to get a good brown shade. But when its orange, one needs to opt for a shade a blue or darkest brown to get a decent brown, that would neutralize the shade to look quite as much the desirable shade. Here is a shade-o-meter one can refer to.
Green neutralizes Red
Blue neutralizes Orange
Violet neutralizes Yellow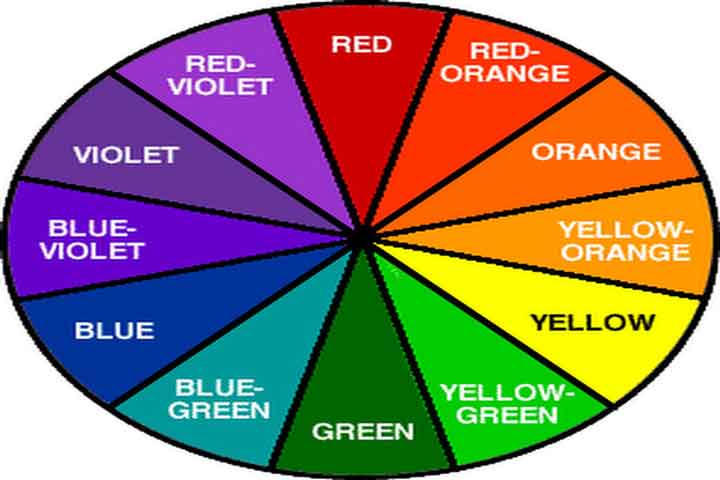 Another trick is to leave the neutralizing dye for slightly longer than the usual time to make the shade go darker by a few tones. This should help you get rid of all that orange in a quickie.
2. Dying The Orange To Blonde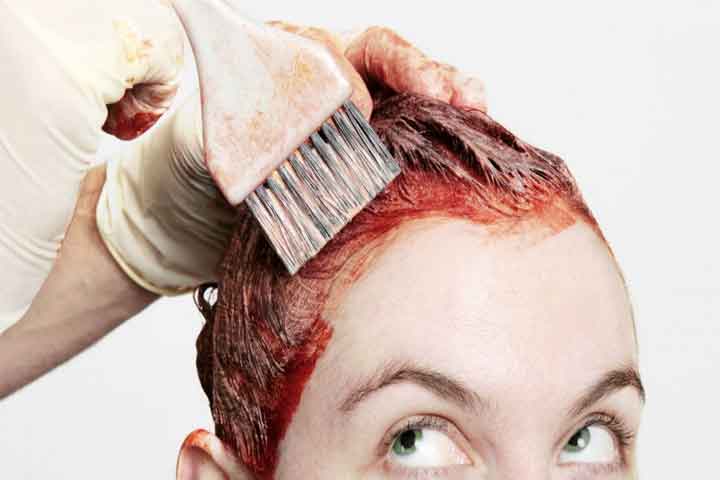 Another way to fix orange hair is by further lightening it go blonde. Orange is a shade one attains when bleaching to blonde goes wrong. So the easiest way to fix it up is by further bleaching the hair to go blonde from that orange. But before one does this, one needs to give a decent gap of 7-10 days for the hair to regain all that moisture again. (3)
Further bleaching hair might leave a burnt ashier look, but a good deep conditioning session will moisturize and restore the natural softness of the hair back. However one should remember over bleaching hair will only damage hair, so one should not over do it to fix that hair.
3. Using A Bleach Shampoo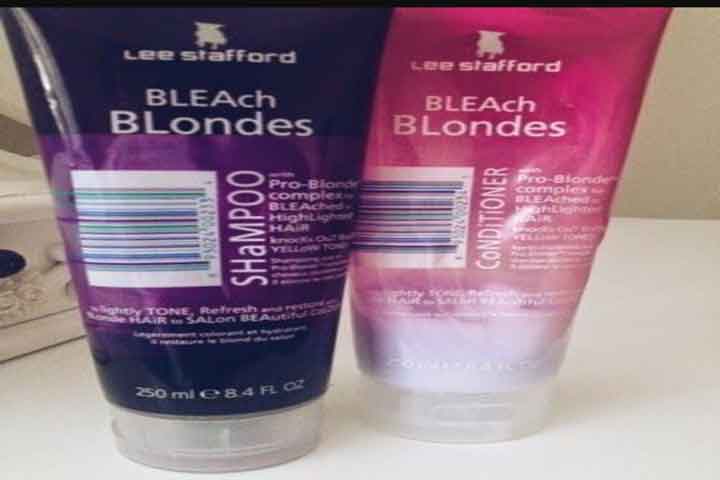 Dying your hair is definitely an easy way to fix that bad hair, but excessive bleaching can damage hair and land up thinning your hair, that would lead to severe hair loss. A bleach shampoo is a slower yet a convenient way to lighten your orange to blonde gradually. It has fewer damaging effects and get you the same result with multiple use for a week or so.
4. Using Highlights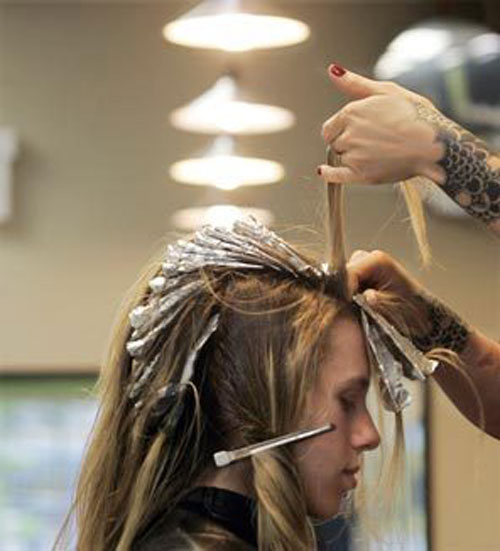 When you don't desire to bleach again, the other method is to opt for highlights to create an illusion of darker hair. A few strands of hair symmetrically spread around can be dyed to a shade of darker brown that would help in making the orange look less evident and less eye catchy. Over doing highlights might not look very attractive and could possibly make this hair fix evident. Hence a good 5-8 strands would look good and natural
5. Using Mineral Oil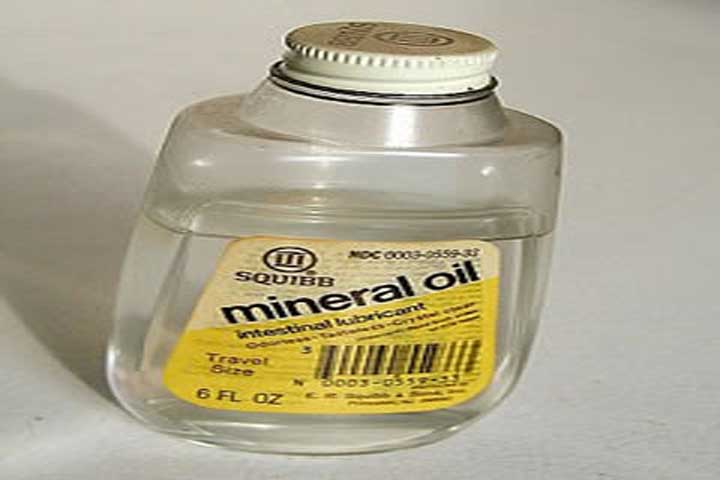 Oiling orange hair with mineral oil and then blow drying with a blower, can significantly reduce the brightness of the orange color. A good blend of mineral oil and cotton oil, can be massaged on the strands of hair from the root to the edge. Don't over oil the hair, it should be just till it not dripping. Then one can have a cap on for all that oil to set and then one can do the blow drying. After this a thorough rinsing is required for all that oil to go away and then one leave the hair to dry. This procedure when repeated multiple times will gradually darken the orange
6. Get Professional Help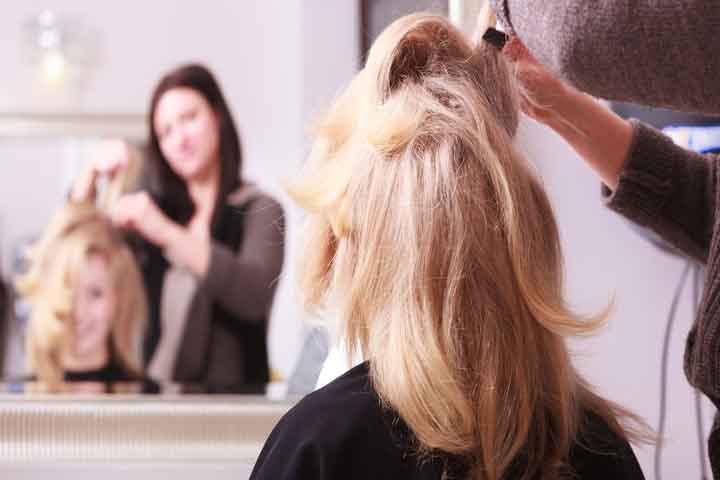 If the orange has already made you upset and you do not wish to further try something yourself, it is always advisable to seek professional help. Trying to many things all at once, will only damage your hair further and make it look scanty and rough. Hence to avoid all that chaos, a good salon could you help you fix that orange color with ease. Usually they would use blue/purple shampoo or a toner, like we previously mentioned, but they could help you get the desired shade you were looking for. So try them out!
These are the 6 best remedies one could chose from to fix orange hair. We would suggest that one should have a fair idea of shades and tones, before they dye to lighten hair. A black would need an extensive bleaching to get the desirable blonde, while a brown would require less. To help you get an idea of what you could expect post bleaching/dying your hair, we have mentioned below a shade chart for you to avoid any kind of hair disaster. Have a look!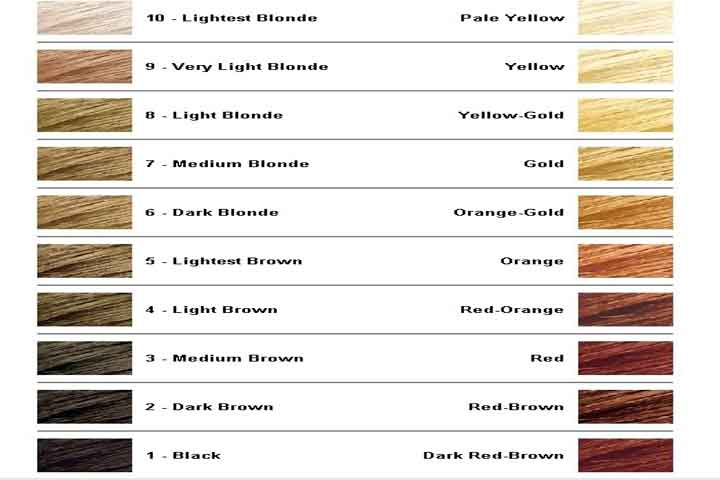 With this we wind up our best remedies to help you fix your orange hair. We would love to know how you tackled the orange and what worked the best or you. Till then ladies be wise and chose the best shade for your hair to look beauty best.
Image source : 1 , 2 , 3 , 4 , 5 , 6 , 7 , 8 , 9 , 10