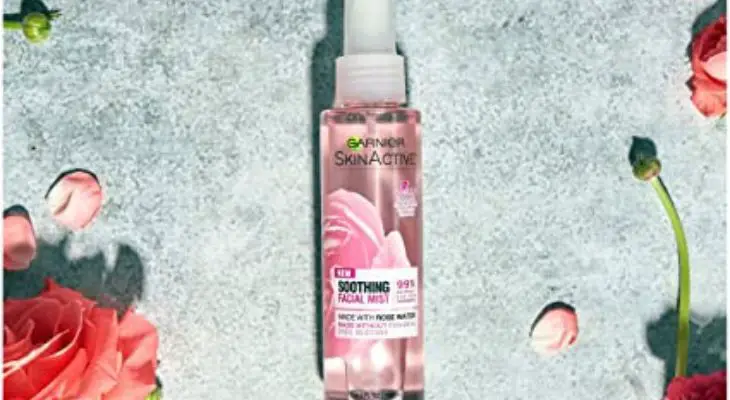 Dry skin lacks moisture; therefore, using skincare products with ultra-hydrating ingredients is essential. When using toner, you should know its active ingredients and check whether they have skin-drying or skin-hydrating properties.
Toners can target multiple skin concerns, and dryness is one of them. Besides, it also curbs issues like acne and oiliness. However, since we are looking for the best toner for dry skin, we would not look for those made for oily skin as it may lead to more dryness.
Toners For Dry Skin
Using the right toner regularly can transform the skin, giving a noticeable difference. It helps maintain the skin's moisture levels, making it soft and supple. While the earlier toners used to dry the skin due to the presence of astringents and alcohol that strip off the natural oils from the skin, the toners for dry skin are devoid of them completely.
If you are not able to decide on the best toner for dry skin, check out the list below, where we have mentioned the top 7 toners delivering multiple benefits to dry skin.
7 Best Toners For Dry Skin
1. Drugstore Product: Dickinson's Original Witch Hazel Pore Perfecting Toner
The key ingredient is hazel, which gently exfoliates the skin and provides deep nourishment
The mild ingredients stay gentle and comfortable on the skin
Reduces skin irritation and inflammation
Removes and balances oil while gently soothing and refreshing the skin without overdrying
Available at a budget-friendly price.
What We Don't Like: A patch test is recommended, especially if you have sensitive skin.
[ Read: 10 Best Drugstore Foundation For Dry Skin ]
2. Best Overall: Fresh Rose & Hyaluronic Acid Deep Hydration Toner
Rose extract and rose water are the active ingredients
It also contains hyaluronic acid to keep skin soft and supple
It helps soothe and nourish the skin
Offers deep hydration and nourishment to the skin
Increases hydration by 46% for six hours after application
Free of alcohol and suitable for dry skin
Available in different sizes
What We Don't Like: it is not a cruelty-free product.
3. Best Drugstore: Garnier SkinActive Hydrating Facial Mist with Aloe Juice
Made with 99% natural ingredients that stay gentle on the skin
The active ingredients are Aloe leaf juice, salicylic acid
It helps soothe, nourish and hydrate the skin while calming the breakouts.
It offers a deep hit of instant hydration
It can be used as post-moisturizer and pre-makeup for an extra boost of moisture
It can also be sprayed on top of makeup to help set the look.
What We Don't Like: It is infused with alcohol and fragrances.
[ Read: 10 Best Homemade Skin Toners For Glowing Skin ]
4. Best Splurge: SK-II Facial Treatment Clear Lotion Skin Toner
The active ingredients are Pitera and AHAs
It helps soother, nourish and hydrate the skin, making it feel fresh and soft
It contains AHAs that are known to exfoliate dead and dry skin cells from the surface gently
Also, it is infused with vitamins, minerals, and amino acids for extra nourishment
Suitable for all skin types, normal, dry, combination, and sensitive
What We Don't Like: It contains parabens; therefore, a patch test is recommended.
5. Cooling Effects: Kiehls Cucumber Herbal Alcohol-Free Toner
It is made with ingredients that won't disturb the flora of skin
Mild ingredients that stay gentle on the skin
Works well on all skin types- dry, normal, combination, oily and sensitive
It contains cucumber extract and Allantoin that bring a cooling effect to the skin
Moisturizes the skin without leaving it oily or stripping off the moisture
Do not let the skin become dull and dry
Effective for rosacea-prone skin too
What We Don't Like: It has a mild fragrance, so if you prefer a fragrance-free toner, this isn't for you.
[ Read: 7 Best Toners For Combination Skin ]
6. Balance Skin pH: Murad Hydration Hydrating Toner
Fixes the skin's pH
Infused with sodium PCA that banishes dryness
It also contains cucumber and chamomile
It helps soothe and soften the skin
Free of mineral oil, parabens, animal derivatives, gluten, or animal ingredients
The active ingredient is witch hazel, a natural astringent that tightens pores
Works best on dry and flaky skin
What We Don't Like: It contains dyes and an artificial fragrance; therefore, a patch test is recommended for all.
7. Brightens Skin: Bolden Skin Brightening Toner
Best for glowing skin and helps combat hyperpigmentation
The formula is mildly exfoliated with glycolic acid
Fades dark spots and smooths fine lines
Do not let the skin dry
Infused with licorice root and algae that even out skin tone and brighten the complexion
It also contains witch hazel and niacinamide that help shrink pores and calm inflammation
The presence of hyaluronic acid helps draw in moisture to plump the skin
Gives younger looking skin
What We Don't Like: Due to glycolic acid, it increases photosensitivity; therefore, wearing sunscreen is necessary.
Conclusion
So, these are the best toners for dry skin that will provide instant hydration and keep your skin deeply moisturized. They will ensure the skin stays soft and supple, and well-nourished.
You Might Also Like: