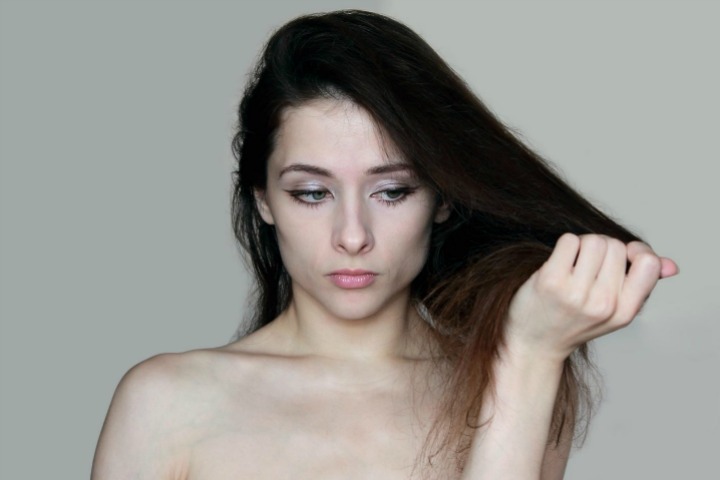 Many women have long and shiny hair which looks so pretty. Have you ever wondered how they maintain such lustrous hair? Lot of people use home remedies rather than choosing chemical products. Just step into your kitchen and find all the best possible solutions around you for dry hair.
DIY Hair Masks for Dry Hair
Below given are 5 easy homemade hair masks which fixes dry hair. Even the process of applying is discussed briefly for your convenience. Do follow and get the results at home.
1. Coconut oil and Honey Hair Mask
Coconut oil and honey hair mask helps in moisturizing scalp along with cooling effect. Coconut hair oil has many health promoting benefits , due to its unique chemical structure that provides healthy hair care treatments. When the solution for dry hair is indoors then why to approach salons. The foremost thing to know about this mask is, it repairs damaged hair. That gives smooth finishing and resolves dry hair.
Process:
1 tbsp organic coconut oil
1 tbsp organic raw honey
Combined them and add to saucepan
Heat the mixture until smooth
Let it cool for sometime
Spray your hair till it's wet
Generously apply the mask in all the directions
Allow it to work for 40 mins
Then shampoo with lukewarm water, condition as usual
[ Read: Dry Hair – Causes, Home Remedies & Precautions ]
2. Banana, Yogurt and Honey Hair Mask
Bananas have importance in nutritional benefits which gives thickness, shine and boosts texture. A mineral element called silica has great use to synthesize collagen which improves strength of root hairs.
Yogurt cools the scalp and gives a fresh feel and also hydrates the scalp.
Banana has antimicrobial activity which heals dry, flaky scalp and prevents dandruff. Silica in bananas also gives a bouncy hair look with extra shine. Honey is rich in antioxidants that cures irritation of scalp that occurs from dryness.
Process:
1-2 Ripe bananas
1 tbsp honey
1 tbsp yogurt
Combine all the above and blend it
Mix them until they reach proper consistency
Apply this mask , concentrate more on roots and scalp
Rinse hair with lukewarm water and condition it.
[ Read: Essential Oils for Dry and Damaged Hair ]
3. Mayonnaise, Olive oil and Egg Hair Mask
Several applications of mayonnaise for hair care. People often use it to soften dry cuticles and condition their hair. For frizzy, brittle curls mayonnaise is preferred as it contains vegetable oil that helps in smoothing hair and hydrating scalp.
Olive oil and egg are mixed in mayonnaise for better hair health. Egg white and yolk enriches hair in many ways by providing protein required for hair growth, nourishes the roots and scalp for longer hair. Olive oil repairs damaged hair and adds a glossy appearance.
Process:
1 cup of mayonnaise
1-2 eggs
2-3 tbsp of olive oil
Mix all of them until smoothness is appeared
Before using this mask make sure your hair is dampy
Then apply this mask all over the scalp and cap it to trap heat
Leave it for about 20 mins
Wash as usual with a shampoo followed by conditioner
[ Read: Frizzy Hair – Causes, Home Remedies and Prevention Tips ]
4. Egg and Lemon Hair Mask
Egg has been known for its supernatural benefits for beauty hacks likewise for hair care. It contains lecithin that is high in fat content , helps hair to smoothing, softening hair strands. Egg yolk contains 26 g of fat per 100 g that improves shine and gives a lustrous hair look.
Lemon usually results best in preventing dandruff , cleans the scalp with its cleansing action. In all bursts the refreshing vibes all day. This mask is specially for dry curls and damaged hair shafts, the one who uses this mask would definitely give the best review.
Process:
Take 2 -3 whole eggs
2 – 3 tbsp of lemon juice
Beat them until it's frothy
Apply on hair and work firmly till it reaches the roots
Wait for 20 mins
Wash it with cool water only and then shampoo and conditioner it.
[ Read: How To Get Rid Of Static Hair ]
5. Honey and Olive oil Hair Mask
Honey has more medicinal values for hair care. It has anti-inflammatory properties which heals the itching, dry scalp. Not only this honey also restores moisture in hair roots and produces sebum for hydrating. Acts as antioxidants that cures dryness of hair and reduces split ends.
Hair experts always tell the scalp to moisturize because this olive oil works wonderfully in providing shine, glossy appearance of hair. This mask is best suggested for this younger generation to make others jealous of having healthy hair.
Process:
½ cup of honey
¼ cup of olive oil
Heat them until they melt
Mix them well until it becomes soft
Let it cool down
Apply and evenly spread the mask on the scalp
Wait for 30 mins
Rinse with water
Shampoo it followed by conditioner
All the best picked hair masks prepared at home for dry hair are presented above. Do read every mask carefully and follow the tips given below each hair mask. For better results refer to this process while performing. Follow us for healthy beauty hacks for appearing best to the world.
You Might Also Like: