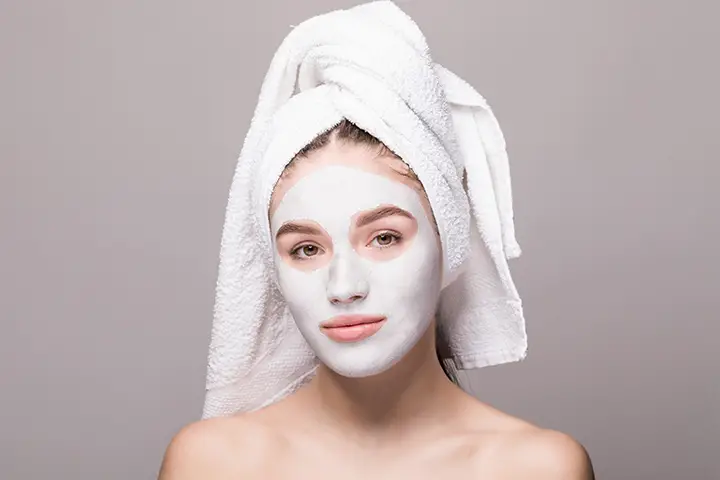 When you are exposed to the sun your sink loses its natural glow and makes your skin dark and dull. Although there are many products available in the market which give you false hope which will not remove tan effectively in a natural way. But in reality these are filled with chemicals and may cause skin infections. These chemical treatments or for those who are already tanned. so it is better to use some easy and home-made face packs to remove tan, we can use some simple home ingredient to make best results out of your tanned skin.
5 Effective Homemade Face Packs for tan Removal
1. Curd and Honey Face Pack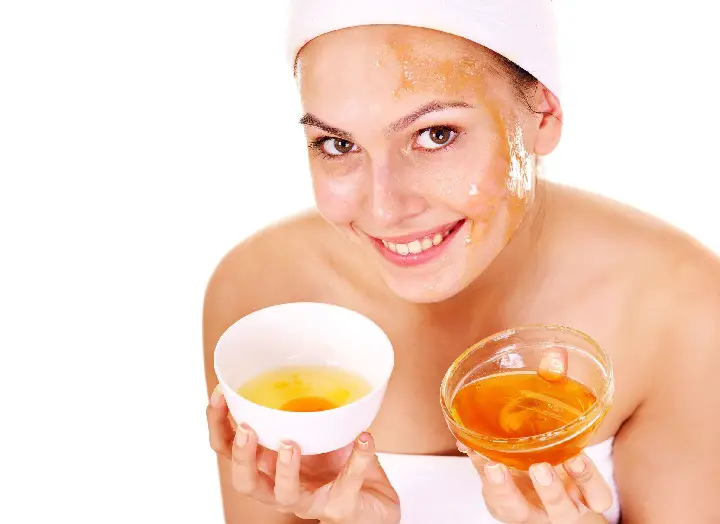 Curd contains enzymes acetic properties which help to exfoliate the skin and help to remove the tan on the skin. It also removes the redness that occurs on the skin when exposed to sun. If you are allergic to curd you can use yogurt instead of curd.
Honey contains antioxidants that reverse the damage caused to skin by UV rays. These two ingredients face pack helps to remove the tan.
Process:
2 tbsp of curd / yogurt
1 tbsp of honey
Mix these two ingredients to make a thick paste
Apply a thick layer on your face and leave it for 15 min
Wash it with warm water.
[ Recommended: How To Use Coconut Oil For Tanning ]
2. Gram Flour, Olive oil, Lemon and Turmeric Face Pack
Gram flour contains antioxidants which absorb the impurities from the skin and cleanse it. It also rejuvenates the skin. Lemon contains acidic nature which removes the dead skin cells cells and rejuvenate the skin whereas turmeric is used from generations for having many useful benefits such as antifungal antibacterial and antioxidant properties which helps to remove tan in getting a glowing skin. Apply these face masks to get better results for a Glowing skin.
Process:
Take 2 to 3 tbsp of gram flour
1 tbsp of lemon juice
1 tbsp of olive oil
A pinch of turmeric powder
Mix all the ingredients to form a thick paste
Apply this paste to your face and leave it for 15 to 20 minutes
Rinse it with lukewarm water.
3. Banana, Milk and Lemon Face Pack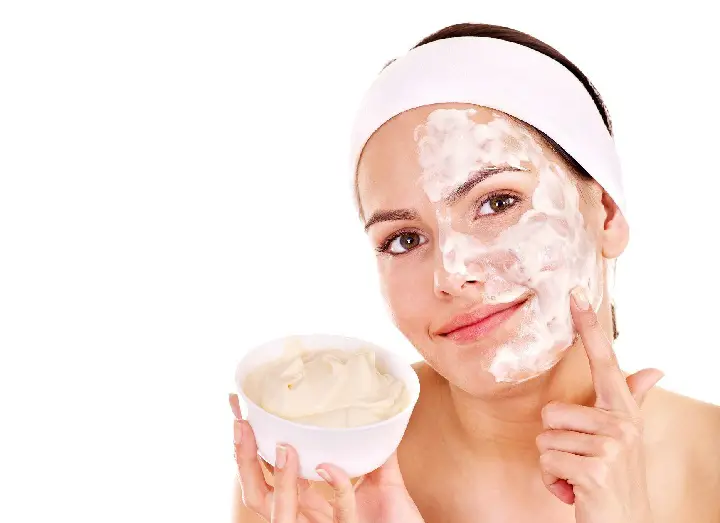 Bananas contain minerals and vitamins which nourishes the skin and gives you a healthy skin. Bananas also contain a lot of vitamins Carotene and potassium which comes naturally Helping your skin become radiant and glowing without any blemish. Banana peel can also clear dark spots on your face.
Milk milk has a lot of minerals and vitamin C poses Alpha hydroxy acid which reduces Melanin information in the skin and gives you a radiant glow. Applying all these kitchen ingredients will give you good results.
Process:
Take 1/2 mashed banana in a bowl
Add a tbsp of lemon juice
Add 1 tbsp of milk
Mix all the ingredients to form a paste without lumps
Apply this paste on your face
Leave it for 15 minutes and rinse off with lukewarm water.
[ Recommended: How to Use Carrot Oil for Tanning ]
4. Tomato Face Pack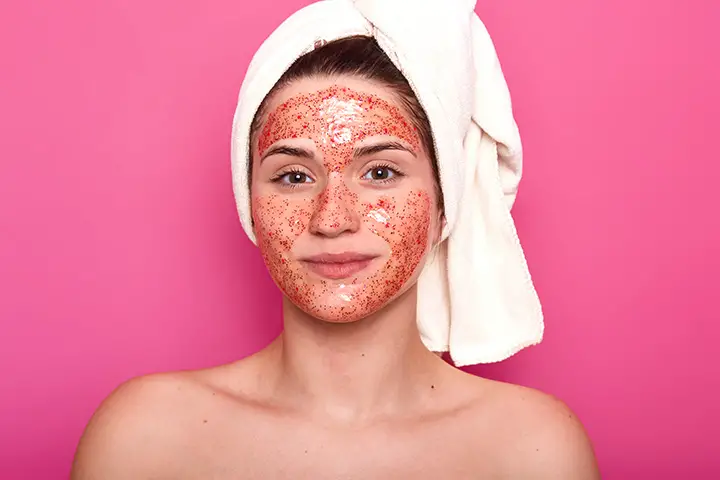 You may not believe a simple ingredient that is always there in the kitchen can save you a lot of money in case you're worried about your facial tan.
Tomatoes have antioxidants and a lot of vitamin C which helps in reducing dark spots, aging of the skin, reduces oil and gives you a glowing skin like never before.
This one simple ingredient does a lot of health benefits to your skin even by removing tan from your skin. Tomato face pack is a very easy, simple and effective method to have a bright skin.
Process:
Take 3 tbsp of fresh tomato pulp
Clean your face with a luke warm water and wipe it with a towel
Apply tomato pulp to your face
Let it rest for 15 to 20 Minutes
Wash your face with lukewarm water
Wipe your face with a towel and see for the results
5. Coffee Turmeric and Curd Face Pack
Coffee powder has many exfoliating properties which helps your skin to have a good blood flow thereby reducing dark spots and aging of the skin by reducing the stretch marks. It also kills dead cells and removes impurities from the skin and gives you a natural glow.
Coffee when mixed with turmeric and curd will exfoliate your skin and make it smooth and bright as curd and turmeric also have many health benefits especially to the skin. You may also use yogurt if you are allergic to curd.
Process:
Take 1 tbsp coffee powder
Take a half cup of curd
Add a pinch of turmeric powder
Mix all the ingredients thoroughly to form a smooth paste
Apply the paste on tan area and leave it for 15 to 20 min
Rinse it with lukewarm water.
These days cosmetology has become very popular and there are several chemical methods to remove tan on your face and that causes some expenditure to you. However these methods can bring you instant results but in the long run they may cause your skin to look old and also can cause wrinkles. There are also several methods by which you can do it yourself just with a very simple and easy way which offers very good results. All the above points that we talked about are the best home-made methods. You may consult your doctor or a cosmetologist in case you have any allergic symptoms with these natural ingredients.
Recommended Topics: