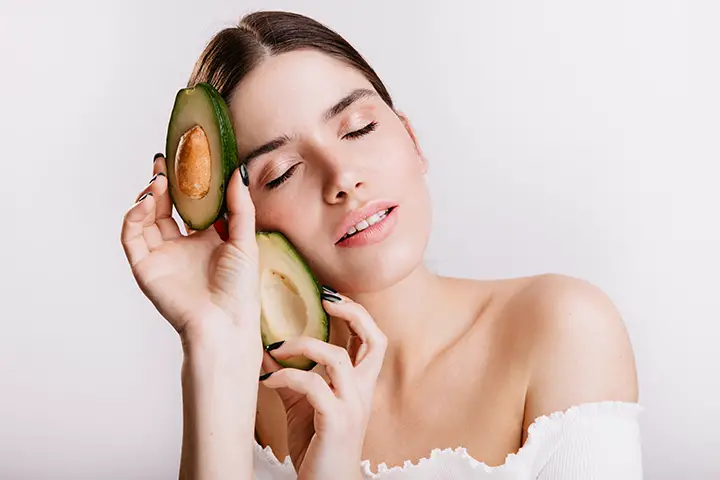 Fed up with dull and dry hair? Don't worry we have some overnight hair treatments that will help you to get silky, shiny, strong and long hair. These treatments you can take it at home no need to waste time and money for salons. The ingredients which are used are mostly found in your kitchen or online.
Homemade Overnight Hair Masks For Hair Growth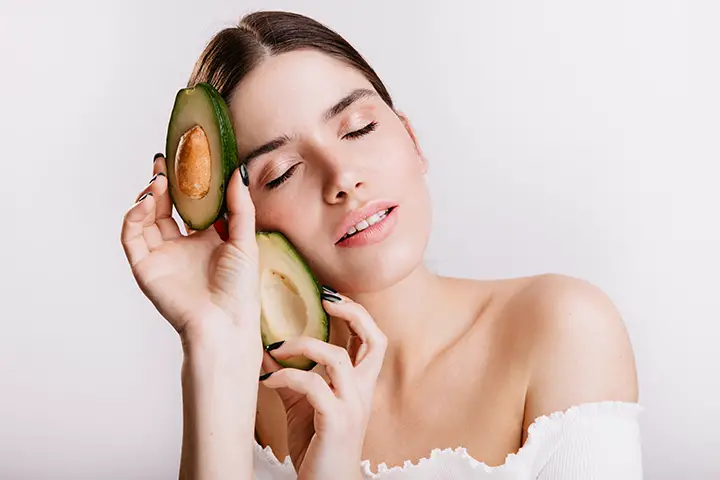 We can assure you that with these overnight treatments you will get super effective results you have been waiting for. So let's start our overnight hair treatment.
1. Castor and Rosemary oil Mask for Hair Fall Treatment
Castor oil helps to increase blood flow on the scalp which will promote growth and healthier hair castor oil also acts as moisturizer for dry and irritable scalp. It also has antifungal and antibacterial properties.(1)
On the other hand, rosemary oil is a healing herb, it has anti- inflammatory properties which promotes hair growth and blood circulation.
Castor oil helps in increasing the blood flow on your scalp. These oils will decrease the hair fall and improve your hair growth.
Process:
Take a cup of caster oil to a bottle
Add 1 tbsp of rosemary oil
Shake the bottle well so that both the oil oil mix together
Apply the oil to your scalp overnight as hair mask.
[ Recommended: Homemade Castor oil Hair Mask Recipes ]
2. Honey and Coconut oil for Soft and Silky Hair
Honey contains emollient and humectant properties that makes your hair moisturize and smoothen the hair follicles and gives shine to your dull hair.(2)
For overnight hair treatment coconut oils are the best remedy that promotes moisturizer and seals your hair that can prevent dry, dull hair and split ends.
Process:
Take 7 to 8 tbsp of coconut oil
Add 5 to 6 tbsp of honey
Add both the ingredients in a pan and heat them till luke warm
Now apply the mixture to your scalp with the help of the brush and leave it overnight.
Use shower cap before going to bed as honey get stick.
[ Recommended: Homemade Coconut Oil Hair Mask Recipes ]
3. Olive oil, Aloe Vera and Egg Yolk
Olive oil gives softness and strengthens your hair. It also acts as a moisturizer to your scalp. It has an anti breakage solution.(3)
Aloe vera rejuvenates dry scalp as it has anti-bacterial inflammatory properties, it also relieves from dandruff and itchiness.
And finally egg yolk contains vitamin D, iron and zinc which infuse the roots of your hair, and promotes faster hair growth.
Process:
Add 2 tbsp of pure olive oil
Fresh aloe vera gel
Add 2 egg yolks in a bowl
Mix all the ingredients well till it form a smooth mixture
Apply thick consistency on your scalp as a mask
Massage for a few min and tie a bun and leave overnight.
[ Recommended: Homemade Aloe Vera Hair Mask Recipes ]
4. Pumpkin Seeds oil and Aloe Vera oil
There is a lot of research that proves pumpkin seeds oils help in hair growth specially for mens.(4)
Aloe vera oil has the best anti-inflammatory and antioxidant properties that promotes blood circulation and gives long and healthy hair.
Process:
Add 2 tbsp of aloe vera oil
1 tbsp of pumpkin seed oil
Mix both the oils and apply it on your scalp
Massage for some time and leave it for overnight
5. Coconut and Sunflower Seed oil for Rough Hair
Coconut oil acts as a moisturizer which relieves dry and dull hair. It has been used for centuries for hair growth and split ends.(5)
Sunflower seed oil contains oleic acid which prevents hair breakage and makes your hair grow faster. It also has anti-inflammatory properties which prevents dandruff and itchy scalp.
Process:
Take 7 to 8 tbsp of coconut oil
Add 5 to 6 tbsp of fresh cold pressed sunflower seed oil in a pan
Mix both the oils and heat them till luke warm
Apply warm oil on your scalp
Massage your scalp with warm oil for a few min in circular motion and leave it overnight.
There are a lot more overnight treatments you can select according to your hair type. Take the overnight treatment at least twice in a month for better results. You can also take your hair stylist's suggestions on this.
Note: please note that do not try these overnight treatments in winter seasons as you may get cold, cough and fever.
Scientific Evidence:
Recommended Topics