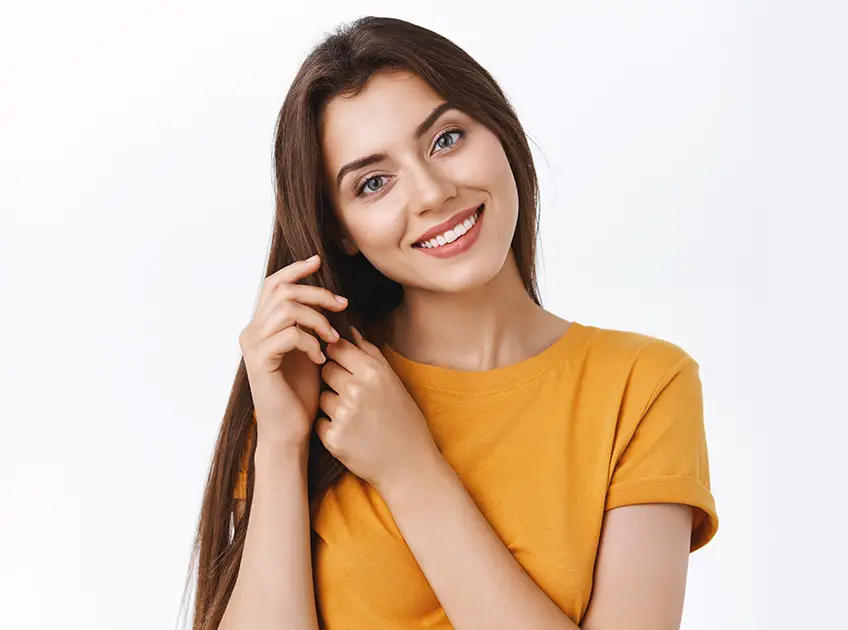 Is there any woman who doesn't like her hair ? Absolutely No. What if she is surprised with natural ways to grow her hair even faster? Yes you read it right.. Here are the best ways to make one's hair super long and lustrous with remarkable outcomes. As we look in many advertisements, newspapers, and scrolls of news feed about hair care.
7 Natural Ways to Grow Your Hair Faster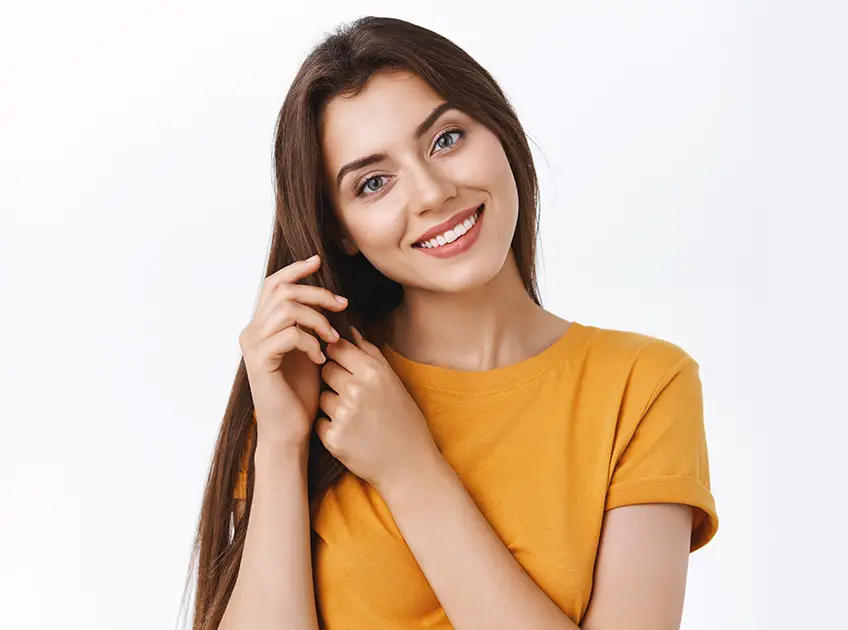 The content below gives you the most satisfying results of hair growth and hair care.
1. Massage and Relaxing with Hot oil
Most of us have heard about body massage and all stuff. Just imagine a scalp massage as a stress buster which gives a soothing experience. This hot oil massage for hair takes us into the world of sleep. Just go on taking pleasure in hair massages and grow your hair faster. Isn't it a super cool activity? Give out a try and make your hair grow even longer than usual. There's actually no loss in trying something natural which boosts your hair growth.
[ Recommended: Homemade Overnight Hair Masks For Hair Growth ]
2. Less Shampooing and More Conditioner
Usually we all are trained to apply shampoo more during hair wash from an earlier age. But have you ever tried applying less shampoo and more conditioners at the end of a head bath? It is something new to hear but actually works as a universal approach.
Basically when hair is first exposed to shampoo in less amount . It cleans all the dirt, oils , greasy , flaky dead cells as it has cleansing agents. Later apply conditioner more than shampoo to have shiny, smooth and lustrous hair as the conditioners contain natural oils, botanical extracts and proteins in it.
3. Avoid Hot Water Shower
Nextly avoid hot water showers . Question arises here , is it really required to have a cold water shower for faster hair growth ? Before knowing the answer , let us know why hot showers are harmful. Hair becomes pores , reduces strength, causes breakage and makes hair frizzy. To some extent hair color is removed while cuticles are disturbed by hot waters.
To overcome all these concerns , a cold water shower is needed and hair turns to grow a little faster. The utter most interesting fact is to lock your hair pigment which is again done by cold shower. Go ahead with chilled showers and make your hair look vibrant.
[ Recommended: Natural Oils for Hair Growth and Thickness ]
4. Don't Comb Wet Hair
Hair comb is the most time taking event for a female. One should understand that , the more you respect your hair the easier it is to fondle with. It happens that when wet hair is brushed, hair loss is more because of weaker hair roots. Even if someone has tangles in hair after swimming , always use a wide tooth comb to untangle hair.
Usually a smooth comb is preferred so that the scalp is not irritated. Comb hair when it is completely dry to promote faster hair growth. Be good to your hair , even your hair will be good to you. Then grow hair even longer with glowing shine.
5. Sleep Well
Wondering why sleep is useful for hair growth ? Let us think about the biological process of hair growth. We'll , don't be too complicated. I'll make it easy for you to understand this , sleep and hair growth interlinked with each other. The more you have sound sleep , the more melatonin and growth hormones are released. Which intern helps to grow hair more.
If a person faces lack of sleep , the premature hair follicles shed due to increased stress levels. Ultimately hair volume is reduced , so having proper sleep enhances hair growth faster . Sleep more and grow more, this is the only mantra for easiest hair growth.
6. Eat Healthy
Healthy diet is the best way to stimulate faster hair growth. As most of us know, our body is built with protein. Even our hair is made of keratin protein , so an adequate amount of protein intake makes hair healthy. Restrictive dieting results in shedding hair fall and resumes hair growth. Intake of Caffeine, vitamins , and red clover boosts hair growth.
Using products infused with caffeine also helps in increasing hair volume. Including proper nutrients, oxygen and blood supply to the scalp enhances faster hair growth . Eat healthy ,grow faster and face the world with a smile.
7. Regular Exercise
Till now we heard many ways to increase hair growth. Does exercising work out for better hair growth ? The answer is a big " YES ". Exercises release happy hormones , stimulate blood flow , enriches growth of hair follicles with nutrients, provides optimum flow of oxygen to the scalp and finally nourishes hair growth. The top selected exercises to increase hair growth are head massage as said earlier , jogging ,neck exercises, side hops, brushing hair also helps hair to grow faster naturally. Regular exercise actually makes a difference in promotion of hair growth. Stay fit ,lash out your hair and travel around.
Do try the above natural ways to increase hair growth. They'll really help to grow hair volume under all the healthy terms and conditions. Make sure that you leave a comment below to let us know more ideas to grow hair naturally. Stay connected for more content like this.
Read More: