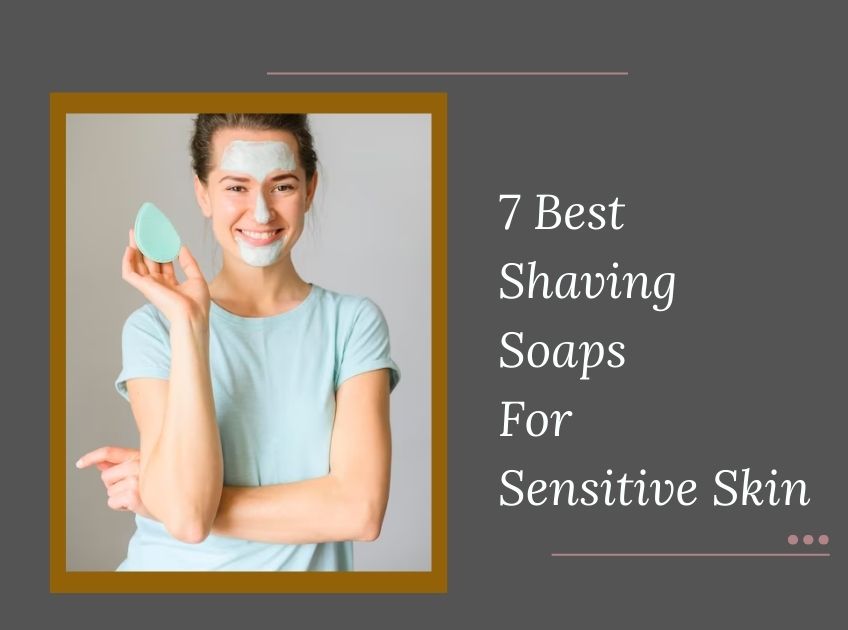 Sensitive skin needs pampering, and when it comes to shaving, you need to be extra cautious while selecting the right shaving soap. Even though you can find multiple skincare products for sensitive skin, when it comes to shaving soaps, the products are of limited that is effective.
Shaving Soaps
While conventional soaps are good for normal skin, sensitive skin may cause allergic reactions. Therefore, we have selected the seven best shaving soaps for sensitive skin that can help curb major skin issues such as irritation, itching, and pain.
Check them out!
7 Best Shaving Soaps For Sensitive Skin
1. King of Wet Shaving: Proraso Shaving Soap In A Bowl
The active ingredient is Eucalyptus Oil
Features a pleasing smell of menthol
It helps eliminate skin rashes and reduce cuts and nicks
Produces sufficient lather and softens the skin
Ensures effortless shaving
Soap comes in a bowl and lasts longer
Infused with All-natural, cruelty-free, and eco-friendly ingredients
The powerful blend of glycerin and coconut oil moisturizes the skin
Free of parabens and chemicals
What We Don't Like: The smell is unpleasing. Also, the lather leaves a white residue on the shaving tool.
[ Read: 7 Best Shaving Creams For Black Men ]
2. Cushiony Lather: Mitchell's Wool Fat Shave Soap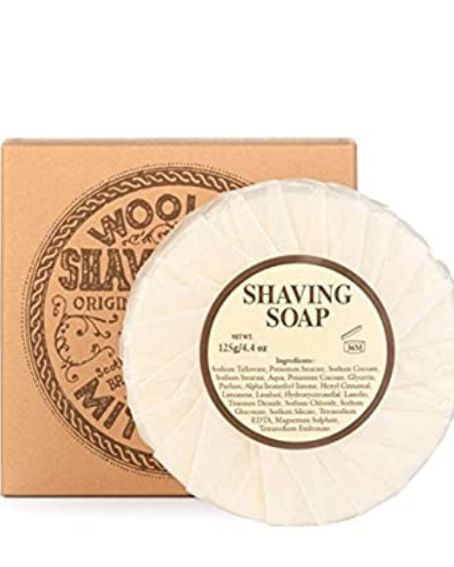 The major ingredient is Natural Lanolin
It features a pleasing aroma of glycerine
It helps skin remains soft and moisturized
Produces thick and cushiony lather that protects the skin from the sharp razor blades
It also contains sodium tallowate, sodium cocoate, potassium stearate, potassium cocoate, and glycerine
Cleans and lubricates the skin thoroughly
It makes skin fresh, smooth, and moisturizing
What We Don't Like: It doesn't come in a bowl or dish.
3. Pleasing Fragrance: Taylor of Old Bond Street Sandalwood Shaving Cream
The major ingredients are Sandalwood and Glycerin
It comes in a sturdy wooden bowl with a wooden top
Nourishes the skin and do not let it dry
Deeply moisturize the skin and prepare it for shaving
Produces a soft, thick, and rich lather
It contains glycerin to moisturize and deliver a pleasant feeling aftershave
Infused with natural ingredients and free of harmful chemicals
Best shaving soap for sensitive skin
What We Don't Like: It is expensive. Also, it leaves a sticky residue that is not easy to wash off. Moreover, the moisture doesn't remain for a long time.
4. Best for Sensitive Skin: Men's Soap Company Shave Soap
Infused with all essential oils and natural ingredients
It helps save skin from issues such as cuts, nicks, and razor burns
The presence of Coconut Oil and Shea Butter makes it soothing
Works well on all skin types- sensitive, irritated, or natural
Vitamin E, Sweet Almond Oil makes the soap even more appealing and useful
Moisturizes the skin and facial hair and protects from UV radiation
Free of harmful chemicals, parabens, hair dyes, and artificial colors
What We Don't Like: Not suitable for thick or coarse hair due to less lather formation. Also, the soap melts faster than other shaving soaps.
[ Read: 7 Best Razors For Sensitive Skin ]
5. Glycerin-based: Colonel Conk Bay Rum Shaving Soap
The major ingredients are Avocado oil & Vitamin E
Delivers a pleasing shaving experience
It helps to get a close, clean, and smooth shave
Includes essential oils and natural ingredients
It contains a powerful blend of plant-based ingredients
The mild tropical scent makes it pleasing and appealing
Produces creamy lather, offering a close shave, preventing skin from cuts and nicks
Rich in avocado oil that delivers Vitamin E and Omega 3 fatty acids to the skin
What We Don't Like: Lather is weak.
6. Best hard puck shaving: D.R.Harris & Co Marlborough Mahogany Effect Shaving Bowl & Shaving Soap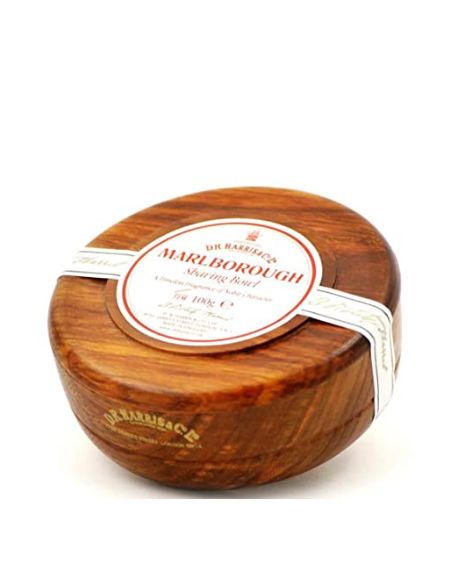 High-quality soap, best for those who favor hard pucks
It is made using old-school triple-milling
It is a dense and hard bar that lasts a long time
It helps creates a rich lather for a smooth shaving experience
It comes in an attractive wooden shave bowl
It offers great lubrication and moisturizing benefits
Requires minimal water to work it up in your bowl or mug
What We Don't Like: You would need a stiffer brush for this soap, as the hard triple-milled puck will lather best with such a brush.
[ Read: 7 Best Facials For Sensitive Skin ]
7. Best travel shaving soap: Arko Shaving Cream Soap Stick (2 pieces) by EVYAP
It comes in a compact shape and has great lathering capabilities
It comes in a travel-friendly size and retro-style packaging
It gives excellent results when it comes to lubrication and lathering capabilities
It comes at an affordable price
What We Don't Like: Some users may not like the old-school packaging.
Conclusion
These are the best shaving soaps for sensitive skin that help keep the skin nourished and make the shaving session effortless, painless and enjoyable. Start using them and see the difference.
You Might Also Like: