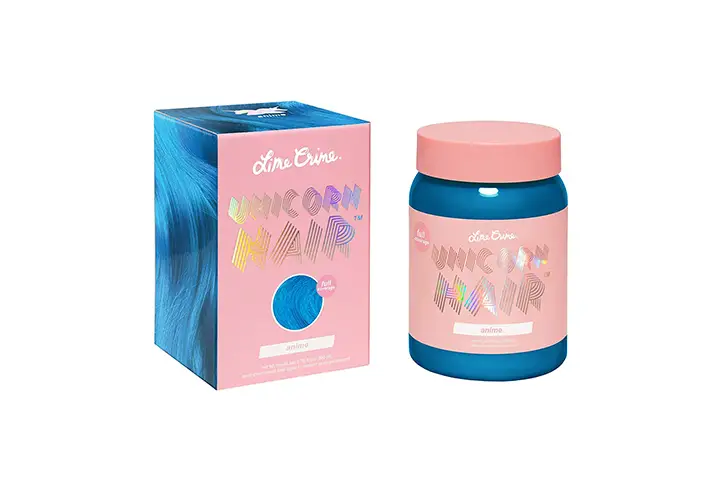 Do you color your hair? If the answer is yes, to get the coloring benefits like healthy looking hair and to appear more full with a fresh color use Lime crime Unicorn Hair Dye.
By using this magical mauve you can change your hair to be more fashionable or desirable.
It delivers intense color on pre-bleached platinum to medium blonde hair and adds a tint of color to dark blonde and light brown hair.
Lime Crime Unicorn Hair Semi-Permanent Hair Dye
How it Works:
This product contains an ultra conditioning formula which softens and deep conditions your hair while depositing color.
It is gentle and only a deposit dye won't damage your hair.
It doesn't contain any harsh ingredients like ammonia, bleach or peroxide.
It is a semi-permanent hair color, where the color washes out gradually over time.
How to Dye:
Unicorn Hair Dye is ready to use straight out of the jar.
Always patch ½ inch from your roots.
Strand tese to make sure you feel comfortable and to determine the color saturation you like.
Pros:
This semi-permanent color will help to strengthen your hair if it is weak or slightly damaged.
Dying protects your hair from pollution, wind and heat.
It adds texture and covers white and grey hairs.
You can darken and lighten your hair color.
Unicorn hair dye will help you to hide the signs of aging in natural hair.
Con:
Dye stains, so wear your least favorite dress.
Rating: 4.4 rating out of 5
Unicorn hair Dye is gentle and safe to do at home. So, buy this product and give an elegant color to your hair.
You Might Also Like:
Frequently Asked Questions (FAQ's)
Q. Does it work for thick short hair?
Ans: Yes of course.The thickness and length does not matter for how it works.
Q. How much hair does one container cover?
Ans: We used one jar full for longer hair . It is vegan. You can save the leftover for the next use.
Q. How do you remove it if it gets on your skin?
Ans: Acetone or rubbing alcohol will help.
Q. How long does it take for the entire color to go away?
Ans: Between a month to 3 months.
Alternate Products: