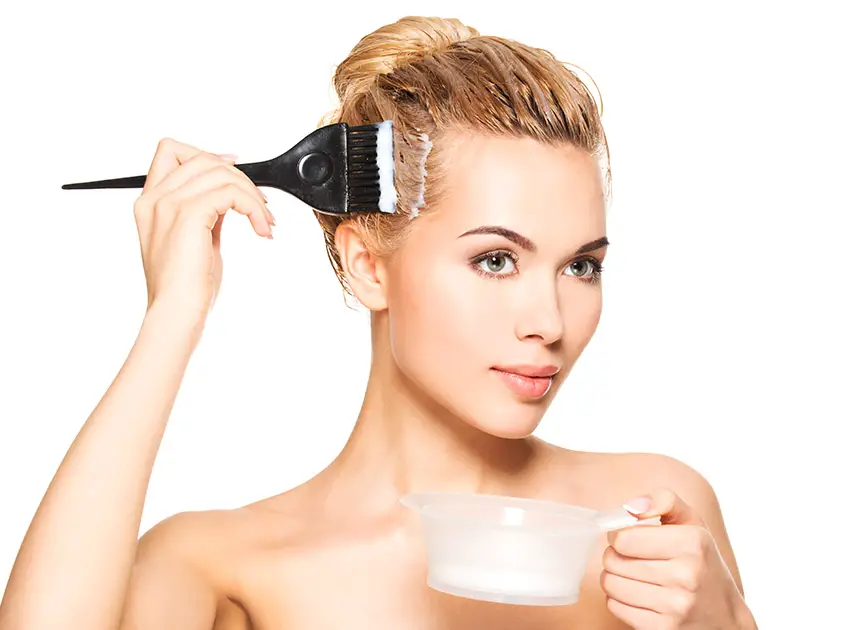 People color their hair due to different reasons. While some apply hair dye to look cool, some apply it to change their appearance. People with black hair color apply dye to hide their greys. Apart from perking up the look, coloring also adds volume to the shafts. The hair starts looking thicker and voluminous.
If you are also interested in applying hair dye, it's time to know every essential thing about it. Here we have shared the information that you should know before going for hair coloring.
How Long Does Hair Color Last?
The period of hair coloring depends upon the type of dye you used. In general, hair color stays for four to six weeks or as long as your hair starts growing out. Moreover, with time the color loses its intensity as the roots start becoming visible.
By this time, you need to schedule an appointment at the salon for recoloring work to get a refreshed look. However, it again depends upon the dye you have used.
Types of Hair Dyes
Although there are several types of dyes available in the market, the four major types include the following-
1. Permanent Dye: If you want a color to stay longer, permanent dyes are the solution. Applying permanent dye follows an intricate chemical process so that the dye penetrates deeper. Even though the process is time taking, it ensures that color will last for at least four to six weeks.
2. Semi-Permanent Dye: Such dyes are easy to apply, and you can do them at home. They are devoid of ammonia and do not require a developer. Semi-permanent dyes last for around six to eight washes.
3. Demi-Permanent Dye: If you can commit to one color for longer, demi-permanent dye is the solution. They require a developer to penetrate into the hair shafts and stay longer. Demi-permanent dye is somewhere between permanent and semi-permanent dyes.
4. Temporary Dye: It is the best option for people who want to color hair only for a party and return to their normal color the next day. Temporary dyes last only until your next wash, therefore also called 'washout dye.
[ Read: How To Use Hair Dye Without Developer ]
Best Options for Hair Colouring
Apart from these four major types of dyes, some other popular options for hair coloring are-
1. Henna: Henna is considered beneficial not only for skin but hair too. If you are against applying chemical coloring agents on hair, choose henna as it is completely natural and gives a brownish tinge to the hair. However, it is not suitable if you want any other color.
2. Hair Bleach: Bleaching removes the pigments from hair, making them lighter in the shade. It is generally applied before applying any hair color to attain the best shade. Excessive and improper application of bleach destroys hair, so be cautious before using it.
3. Balayage: Under the Balayage coloring procedure, freehand coloring is done to highlight the hair shafts with multiple shades. Since balayage can stay for 12 to 14 weeks, it can be considered a permanent hair dye.
4. Ombre: While balayage highlights the shades, ombre highlights the roots. It starts with a darker tone on the roots, ending with lighter shades at the ends. You can also reverse the tone.
5. Highlights: For people who just want to highlight some sections of hair with certain color, tone, and depth, this is the best option. It is usually permanent and stays for four to six weeks.
When it comes to hair coloring, possibilities are multiple, and the sky is the limit.
[ Read: Does Clarifying Shampoo Remove The Color ]
Does Hair Dye Damaged Hair?
Whether your hair dye damages hair or not depends upon the type of dye you use; at the same time, whatever you use, it is essential to space out treatments to avoid hair damage because excessive use of anything is hazardous.
If you have virgin hair, it means you are dying for the first time; the color will probably not damage the hair. But, if you are regular in hair coloring and love to change the color every month, allow your hair to breathe for at least four to six weeks before applying the next color.
[ Read: Best Black Hair Dye]
What to Do if The Hair Gets Damaged After Coloring?
If the hair seems broken, dry, and brittle, it's time you should avoid hair coloring for the next four weeks or until the hair restores its natural health and gleam. You can visit a hair salon to get a hair treatment. You may also try natural remedies or homemade hair packs for hair health.
Hair color changes the way you look but make sure it doesn't happen at the cost of your hair health. Use high-quality dyes and follow the aftercare instructions to retain the health, sheen, shine, and volume of the hair.
You Might Also Like: