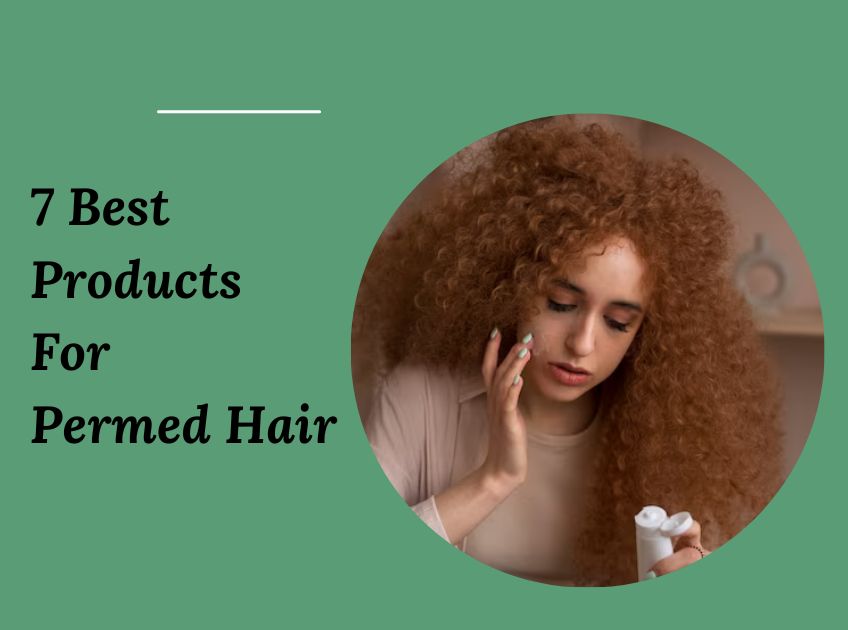 A chemical treatment done on the hair for making it wavy is known as perming. Extra attention is needed for such hair to maintain them. Perming the hair is quite difficult and maintaining it is another difficult task. Using the right products for such hair can make things easier. There are so many products available in the market for permed hair. To make things easier for you, we have shortlisted the best ones for healthy and best-looking hair. Read on to know more.
7 Best Products For Permed Hair
1. Hydrating Argan Oil Hair Mask for deeply conditioning the hair
Why Do We Like It?
Keeps the hair frizz-free, silky and soft.
Works well on bleached and curled hair.
Nourishes the hair from the roots.
Repairs the hair and strengthens them.
Free from parabens, and sulfate.
What Do We Dont Like About It?
Makes the hair greasy when used for a long duration.
2. The Original Mane 'n Tail Olive Oil Complex for preventing breakage and improving hair growth
Why Do We Like It?
Cleanses the hair and makes them silky.
Prevents breakage and split ends.
Regular use improves hair growth and reduces frizz.
Keeps the hair deeply moisturised.
Enhances the texture of the hair.
Can be used safely on permed hair.
Works on colour-treated hair safely.
What Do We Dont Like About It?
It might not provide the desired outcome for all types of hair.
[ Read: 7 Best Professionals Perm For Color-Treated Hair ]
3. Royal Locks-Party Curl Activating Spray for revitalising the curls
Why Do We Like It?
Makes the hair bouncy and reduces dryness
Keeps the hair hydrated.
It can be used on any type of hair.
It doesnt leave any residue on the scalp.
Enhances the curls.
Protects the hair from UV rays.
It is lightweight and has a good smell.
What Do We Dont Like About It?
4. Razac Perfect for Perms Finishing Creme for deeply conditioning the hair
Why Do We Like It?
It is a creamy formula that enhances hair texture.
Deeply conditions the hair.
Gets easily absorbed by the hair, and results in a classic finish.
It works well for a smooth perming process.
Keeps the hair shiny.
What Do We Dont Like About It?
The package comes in very less quantity.
[ Read: 7 Best Perm Solution For Fine Hair ]
5. Bumble and Bumble Curl Defining Creme for protecting the hair from sun rays and rejuveanting them
Why Do We Like It?
It has avocado, coconut oils, shea and cocoa butter that reduces frizz and makes the hair shiny.
Lightweight product that can be used by men as well as women.
Makes the curls rejuvenated.
Protects the hair from damaging sun rays.
Keeps the hair hydrated.
Free from gluten
Cruelty-free
What Do We Dont Like About It?
Might not be effective on fine curly hair.
6. One 'n Only Shiny Silver Perm with Argan Oil for deeply nourishing the hair
Why Do We Like It?
It has the goodness of Moroccan Argan oil, avocado oil, macadamia nut oils, vitamins, and B5, which keep the hair nourished.
Conditions the curls and keeps them beautiful.
It is a self-heating formula.
After-perm conditioner in the product makes the hair soft and shiny.
Perfect for coarse hair.
Doesn't have a strong fragrance.
The formula is anti-ageing and anti-yellowing.
What Do We Dont Like About It?
Rice paper wrappers are not provided with the product, hence need to be purchased separately.
[ Read: 7 Best Argan Oils For Hair ]
7. ALL HD PLEX Bond Treatment preventing breakage and keeping the hair healthy
Why Do We Like It?
It works on hair which has been coloured, bleached, toned or permed
The kit has two products which provide complete hair care.
Reduces the chances of breakage and keeps the hair healthy.
Free from sulfates
Cruelty-free
What Do We Dont Like About It?
The quantity in the package is less.
Things To Remember For Healthy Permed Hair:
Make sure to keep the hair loose after the completion of the perming process.
Never go out in direct sunlight.
Select products for your hair type and style.
Never forget to condition your hair as this is curial to keeping them hydrated.
Try to avoid using styling tools that involve heating.
Always go for products which are free from chemicals and suit the type of your hair.
Conclusion:
Investing in the right product to maintain your permed hair can keep them healthy and avoid damage. Besides using any of the above products for such hair, you should follow the tips too, for the best results. This can lead to improved hair texture, hydrated and deeply conditioned curls.
You Might Also Like: