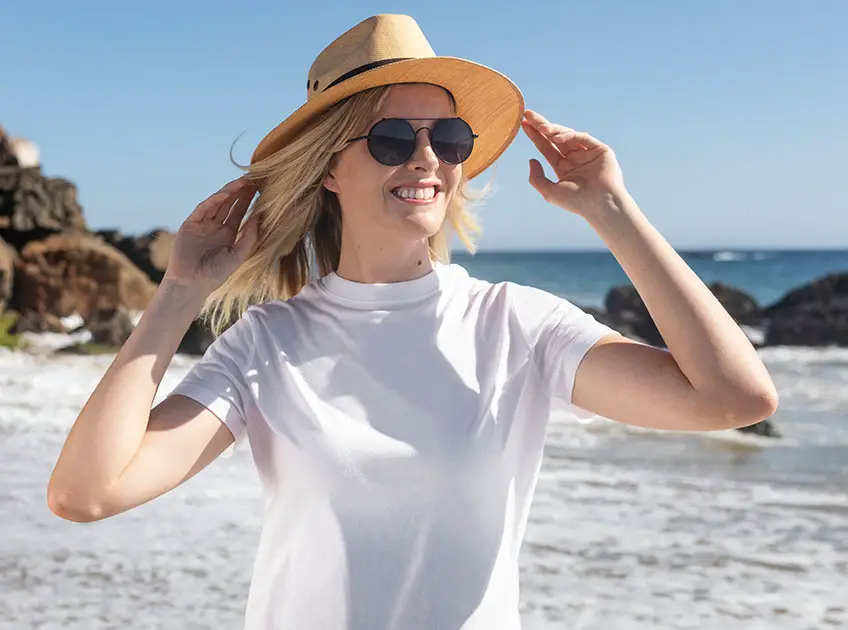 The hot summer sun is not only harmful to our skin but also affects our hair. During summers these few weeks our hair may be damaged due to heat, humidity, chlorine and salt water and color treated hair like chemicals will damage hair during summer and even We lose our shiny and thick hair, so in this article we have listed some tips to follow in summer to protect your hair.
Essential Tips for Summer Hair Care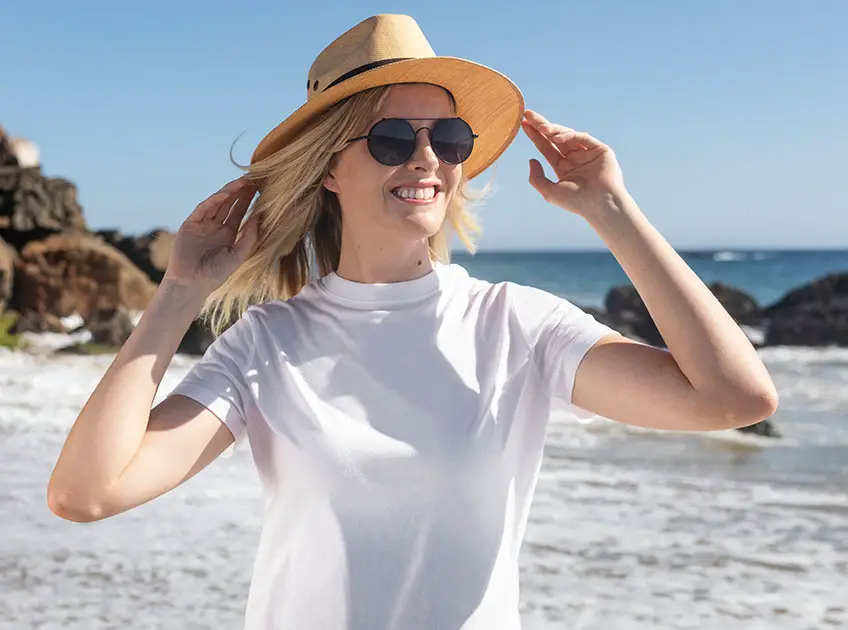 1. Condition Always
Conditioner will seal the moisture and prevent breakage and also protects the scalp from drying out due to summer heat. Condition with simple methods like rinse with apple cider vinegar and mix with water for a quick condition. Can also use coconut oil to smooth the hair, moisturize and de-frizz after washing. Oil will also nourish the scalp and make them stay strong and healthy in summer. Take natural deep conditioning treatment at least once in a week.
2. Hot oil Rinse
Rinse hair with hot oil like olive oil, coconut oil which will penetrate easily into the roots of the hair and then shampoo hair and then massage with oil from roots to the end of the hair and then condition with regular conditioner. This will instantly make your hair feel soft and hydrated in summer. This also protects your hair from dryness and dandruff in summer.
[ Recommended: How Often Should You Oil Your Scalp? ]
3. Use Wide Tooth Comb Than Brush
Do not try to comb when hair is wet, but when in emergency also use a wide comb. To untangle hair also needs a wide comb cause when you pull it may tear and breakage may happen which will also spoil your hair. In summer due to heat your hair may dry and get tangled. Hence use a wide tooth comb.
4. Avoid Hot Blows
Try to avoid hot blows to dry your hair as it is already exposed to the required amount of heat from the sun in summer on a daily basis. If you dry hair with hot blows, your scalp may expose to excess heat than required due to which hair will dry up and get dandruff and itchy scalp. Especially in summer try to avoid hot blows and let them dry naturally.
[ Recommended: Homemade Hair Conditioners – Benefits + How to Use? ]
5. Hair Up in Loose or in Comfortable Style
Tight hairstyling can spoil your hair when they tend to pull and tear hair especially when exposed to hot sun in summer they become dry and weak and there is a chance of sweat in hair and due to sweat hair under goes dandruff and weakens hair follicles and damages hair. So remember to wear loose hair style and comfortable hair style which will control and minimize exposure to sun.
6. Cover Up
Covering your head with a scarf or hat will protect from extra UV radiation. A hat may reduce damage caused by wind, dust, especially prone tangling, color treated hair and from hot sun in summer not only that but also retain your scalp moisture.
[ Recommended: How To Improve Your Hair Texture Naturally? ]
7. No Swimmers
In summer when you swim your hair takes a beating like humidity, sunburns, over-exposure to UV rays under sun and sweat work against your hair, when chlorinated water is absorbed to create dryness from hair roots to end. So try to avoid swimming in summers. During vacations most of us would like to visit the beach but swimming is not good for hair during summer as the ocean water contains salt that may damage your hair follicle. To avoid the damage you can shampoo after swimming.
8. Avoid Too Much Cosmetics
During summers your hairs are already dried out and cause damage, and a study colored hair wash can show significant changes from heat. So try to avoid coloring your hair with chemicals especially during summer. if it is necessary try them two to three weeks before the sun hits.
Sun damage may be a little difficult to reverse but it is not that impossible, don't expect the results in one or two days, try to continue the right remedy to see the results eventually and protect your hair from summer sun.
Recommended Topics: