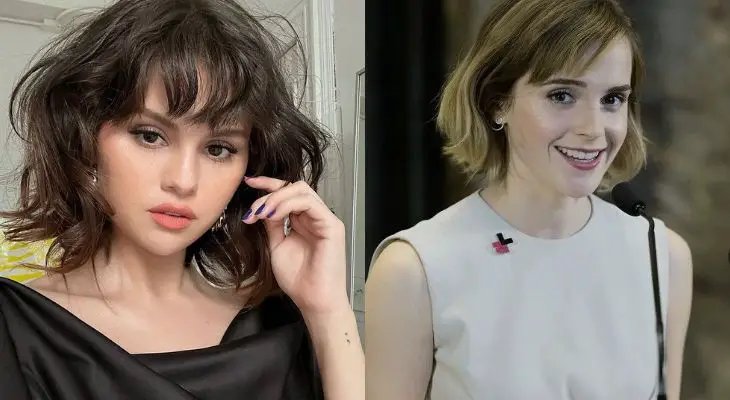 In today's generation the modern bob haircuts are truly unique in their edginess along with their density color shades and shapes. It depends on the texture length and color. These short hairs can be quickly dried and time saving hairstyles which pop up with the elegant style.
Some of the celebrities in short hairstyles are always an inspiration to those who are chopping their hair for good style so let's scroll down and see some of the wavy bob hairstyles which you may like and try them on.
15 Trendy Wavy Bob Hairstyles & Haircuts Ideas
1.  Anne Hathaway Wavy Bob Hairstyles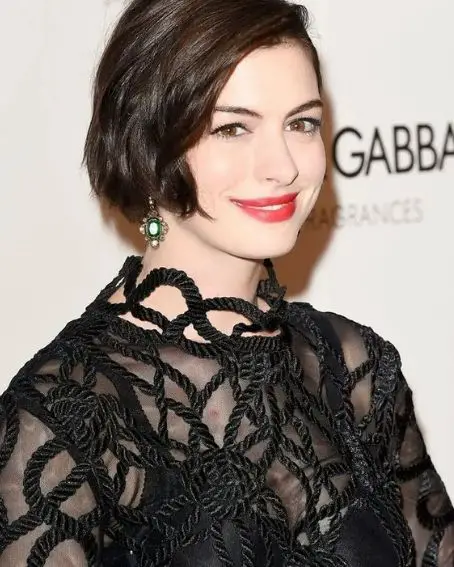 The Hollywood actress Anne Hathway has appeared in an event with a wavy short bob hairstyle in black.This hairstyle looks thick and fluffy in the middle part to create a balanced volume without effort.
2. Ashley Benson  Wavy Bob Hairstyle
Shaggy and wavy short Bob hair is the newest trend in today's generation. The beautiful actress Ashley Benson who also tried a short wavy bob hairstyle appears in a perfect hairstyle with a more texture look and glossy yellow gold layered side bangs.
3. Charlize Theron  Wavy bob Hair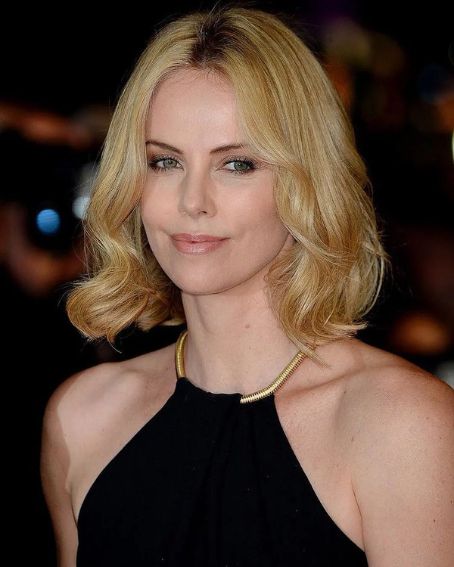 Beautiful actress Charlize Theron in Brown short wavy bob hairstyle looks cute with blonde layered and curly at bottom with Blunt on top. The wavy and semi curly locks in a thick blonde haircut is super faminine and trendy.
4. Morena-baccarin Wavy Bob Hair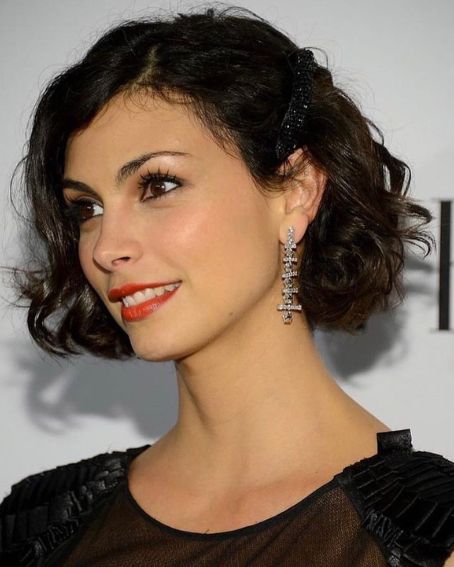 Morena Baccarine looks stunning in black, short wavy and curly Bob haircut, this Bob cut is above the chin level with side parted and decorated with a side clip. This is the most fascinating and trendy Bob hairstyle which is very easy to maintain and can try on.
5. Jaime King Wavy Bob Hairstyle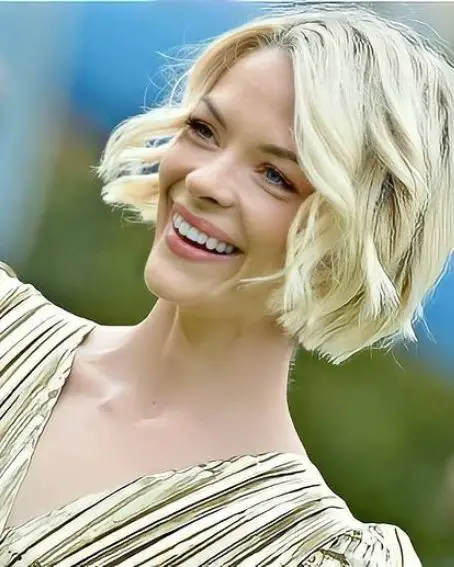 Jaime King Looks beautiful with loose curly wavy hair. This is a very stylish and trendy hairstyle with side parted bangs with shoulder wavy layered curly hair with jagged edges with a strength cut.
6. Jenna-Elfman-Wavy Bob Hairstyle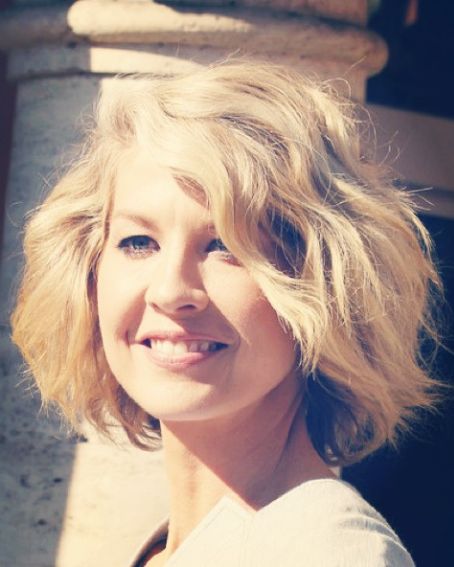 Jenna Elfman is with short wavy Bob with blonde hair with side parted along with feather cut layer hairs. This hairstyle looks very trendy and fascinating in blonde, and is a very short Bob which is Chin length.
7. Jennifer Lawrence Wavy Bob Hairstyle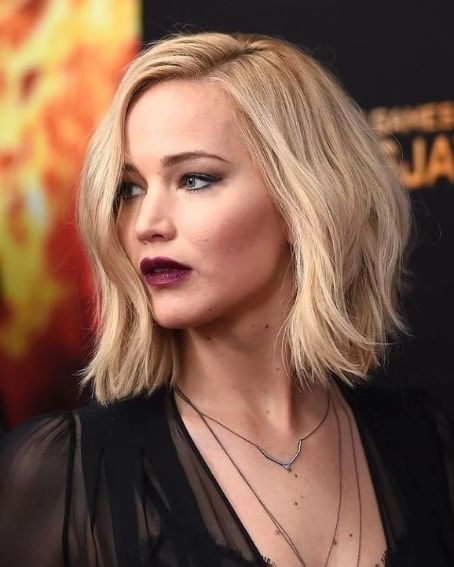 Short wavy bob hairstyles have been coming for decades. That is the blonde short wavy bob hairstyle which is side parted with straight cut, the actress Jennifer Lawrence looks so cute and a short Bob hairstyle along with bangs that fall on the face.
8. Kate Mara Wavy Bob Hairstyle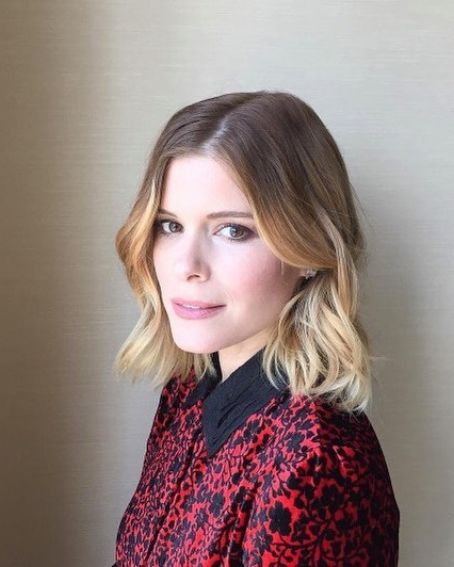 Here comes the most trending Bob style which is short wavy Bob hairstyle that settles down on the shoulders level. Here Kate Mara appears in a short Bob hairstyle which is in wavy and blonde with parted in the middle and jagged layered edges.
9. Jennifer Nettles Wavy Bob Hairstyle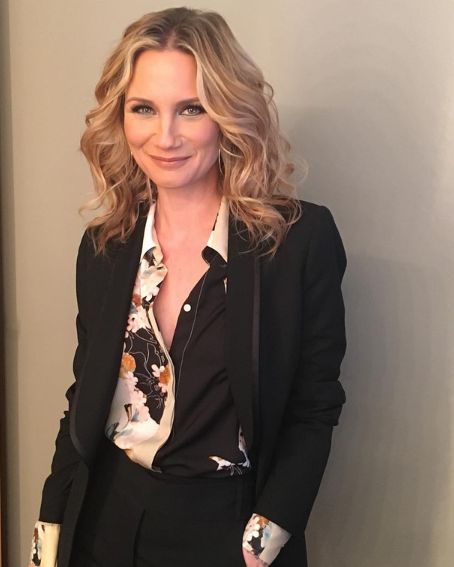 Jennifer Nettles who has blonde short hair with wavy and curly bob hairstyle looks fashionable and trendy. This hairstyle is wispy, Shaggy layered with jaggad locks, Which can be tried by everyone.
10. Selena Gomez Short Wavy Bob Hairstyle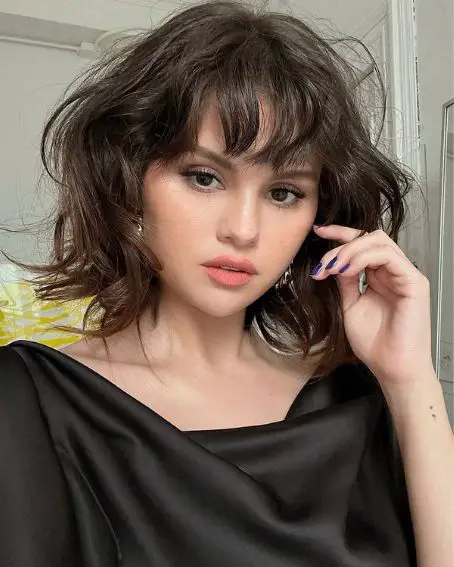 This is a different pattern of wavy Bob hairstyle with his sassy and wispy hair with which Selena Gomez looks adorable with this Messy wavy Bob hairstyle. This Bob hairstyle also has front bangs.
11. Ellen Barkin Wavy Bob Hairstyle
The evergreen actress Ellen Barkin looks younger even with her new trendy wavy Bob hairstyle with brunette and side swept bangs along with jagged layered edges. This is a shot bob above the shoulder level cut.
12. Emma Watson Wavy Bob Hairstyle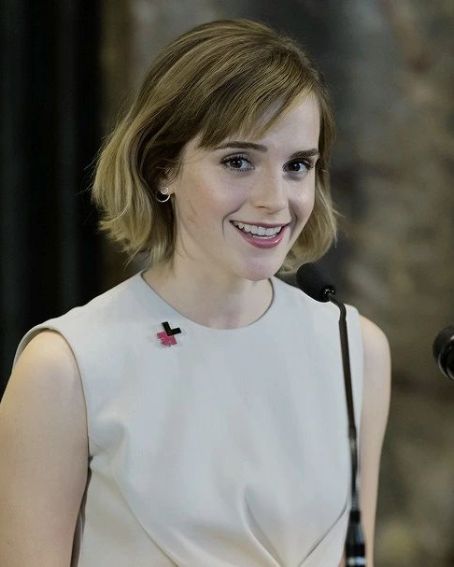 The young actress Emma Watson gives an awesome appearance with her trendy short wavy bob hair long with front bangs. This ombre shade with wavy hair and layered cut ends suits her outfit.
13. Willa Holland Wavy Bob Hairstyles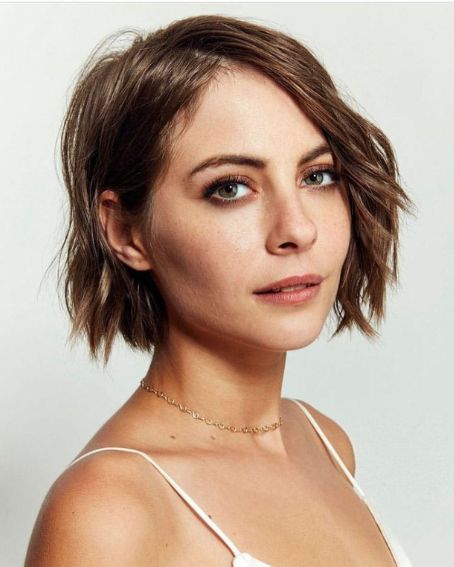 Willa Holland short wavy bob hairstyle looks very trendy with side bangs and above Shoulder level short wavy Bob hairstyle. This is an angled bob and is easy to maintain where everyone can try this hairstyle.
14. Dakota Johnson In Wavy Bob Hairstyles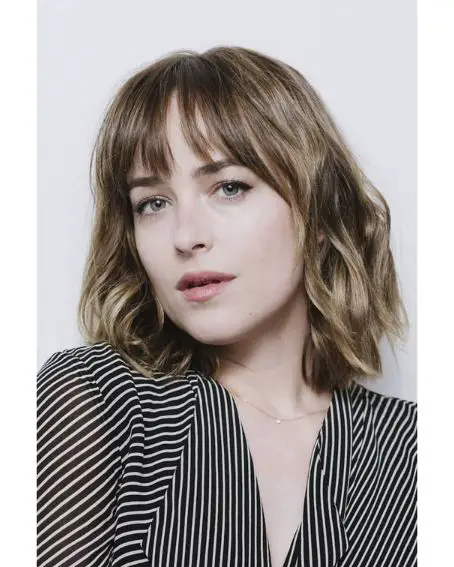 Short wavy bob hairstyles look very trendy and beautiful with front bangs here the actress Dakota Johnson gives a charming look with her new hairstyle which is short haircut along with front bangs that fall on the forehead.
15. Rose-byrne-brunette Wavy Bob Hairstyle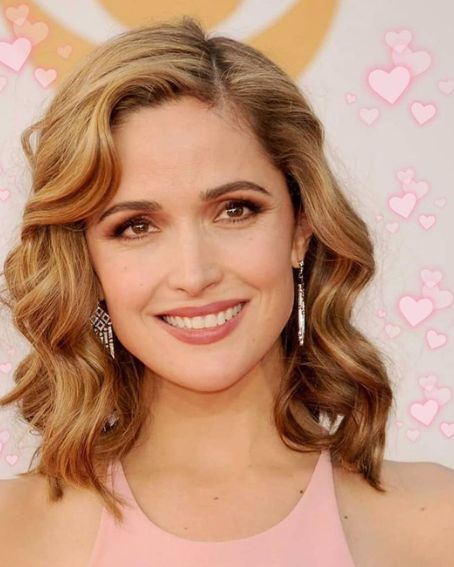 This short and cute hairstyle looks so classy in brown wavy bob hairstyle, the cute actress Rose Byrne is with short bob hair which has side parted and layered curly bangs.
Best Hair Products For Bobs
You Might Also Like: