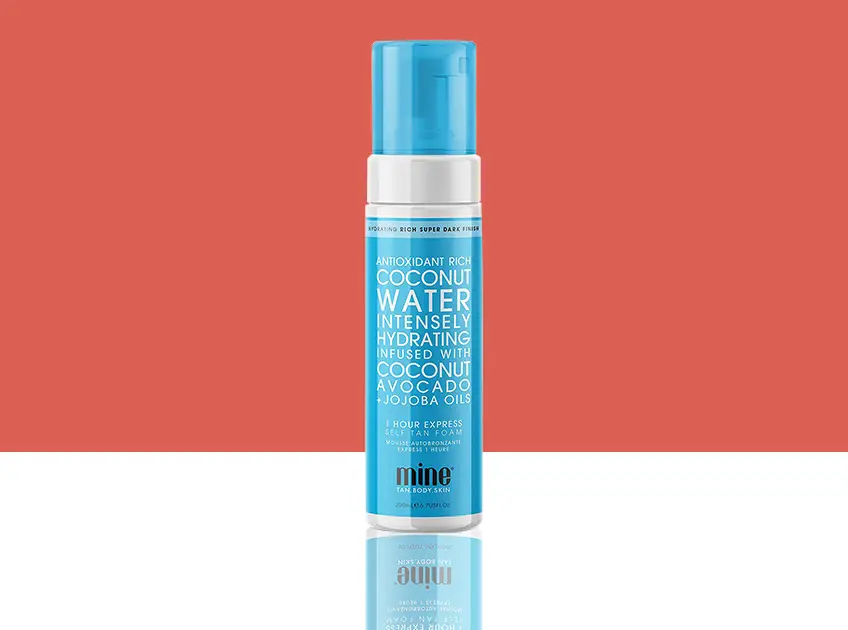 There are many reasons why people are switching to self-tanners over suntan. Firstly, you don't have to sit under the sun for hours, and secondly, the chances of sunburn and other damages due to harmful UV rays subside.
At the same time, the tan developed by the self-tanner looks no different than the suntan. Getting the gorgeous sun-kissed glow becomes easy with little effort and time by using a self-tanner,
However, self-tanners have a few drawbacks, and one of them is the typical smell of dihydroxyacetone (DHA).
DHA is the active ingredient in self-tanners that leads to darkening the skin cells and developing a fake tan. The weird smell of DHA has got sunless tanners and a bad reputation.
Fortunately, many brands infuse natural ingredients to mask this awful smell. Thus, instead of getting the typical smell of DHA, you receive the sweet smell of ingredients like coconut, vanilla, and orange.
Smelling Self Tanner
So what are the best smelling self-tanners in the market? The answer to this question lies in your preference. While some may like the refreshing smell of orange and coconut, others may prefer vanilla over it.
So, let's look at some of the best-smelling self-tanners that don't carry the weird smell of DHA and smell nice.
10 Best Smelling Self-tanners
1. St. Tropez Bronzing Face Mist
St. Tropez is one of the most popular brands when it comes to sunless tanning. The wide range of products for self-tanning, tanning extenders, and hydrating the skin makes this brand highly reliable.
It is fresh with no fake smell. In fact, the pleasing smell of hibiscus tea seems prominent in this self-tanner. It is somewhat floral but also fruity, with a hint of grapefruit.
The Bronzing Water Face Mist from St. Tropez offers instant hydration.
What We Like
It consists of Hyaluronic acid to hydrate the skin
Hibiscus extract is present that delivers its antioxidant properties
Green mandarin water helps to refresh and revive the skin
It is lightweight, transfer-proof, and non-comedogenic
Easy and convenient to use
What We Don't Like
The smell could be overpowering
This Product Best For
People looking for a product with hydrating properties.
2. Tanceuticals Color Correcting Self Tanner
Tanceuticals is an award-winning brand; therefore, you can use its products without second thoughts. This tanning body lotion ensures giving a flawless-looking sunless tan. Forget about getting orange tone or streaks, patchy or uneven tan.
The scent of fresh coconut is what brings freshness to this self-tanner.
The natural ingredients in Tanceuticals CC self-tanning body lotion are acai berry, argan oil, aloe vera, mango seed butter, grape seed oil, pomegranate extract, macadamia nut oil, shea butter, argan oil, sweet almond extract, cocoa seed butter, and vitamin E.
What We Like
Presence of natural ingredients
Skin hydrating and nourishing properties
Helps to develop even and streak-free tan
Luxurious formula improves the overall appearance of your skin
What We Don't Like
It takes time to develop tan
This Product Best For
People looking for a product infused with many natural ingredients to upkeep sin's health.
3. MineTan Coconut Water Self Tan Foam
The color-correcting formula of MineTan makes it one of the best to conceal most skin imperfections and develop a stunning tan. Even though there are many color-correcting self-tanners, the special formula of this product makes it unique.
Talking about the smell, it imparts a very light coconut aroma. It isn't overpowering and quite delicate.
What We Like
Gives the golden hue in just an hour of application
Easy to apply and quick in result
It is the fastest bronzing foam so far that smells great
Works well in all skin types and is suitably well for people with stretch marks
The olive formula is the best choice for reducing the look of redness
What We Don't Like
This Product Best For
People with rough skin and those with stretch marks.
4. Bahama Tan Organic Self-Tanning Lotion
This amazing self-tanner from Bahama reveals a pleasing smell and stays gentle on the skin. It is a very high-quality, organic self-tanner that has naturally derived DHA.
This natural DHA ensures that the product will not smell typically of a self-tanner and gives out the pleasing smell of other ingredients. Bahama tan uses organic sugar cane to derive their DHA completely naturally.
If you ask particularly about the smell of Bahama Tan Organic Self-tanning Lotion, we all say it falls more towards being unscented. However, just because it's unscented doesn't mean it doesn't smell nice!
What We Like
Consists of organic Shea Butter, Coconut Oil, Argan Oil, and Monoi de Tahiti Oil
Thoroughly moisturizes your skin and leaves it feeling great
Free of parabens, gluten, toxic chemicals, or fragrances
For a darker tan, just layer your self-tan over a few days
What We Don't Like
This Product Best For
People looking for a self-tanner with no smell.
5. FakeBake Flawless Self-Tan Liquid
This self-tanner from Fake Tan delivers your desired flawless and extremely great tan. However, when it comes to smell, you would love the 'black coconut' scent, which will give the ambiguous tropical smell.
What We Like
It ensures even tan
Stays gentle on skin and provide deep hydration
Infused with skin-friendly ingredients
What We Don't Like
It takes time to develop tan
This Product Best For
People who love the smell of 'black coconut'.
6. St. Tropez Self Tanner
A perfect self-tanner, this product is the cult favorite of many. St. Tropez is already a mind-blowing brand as it has multiple self-tanners and tan-enhancing products suitable for all skin types.
This lotion helps to build tan gradually; therefore, it is advised to apply it daily on the body. Even though it is not categorized as a gradual self-tanner, daily use helps achieve the desired results. Moreover, it smells great.
What We Like
It is suitable for all skin types
Works gradually and help to build tan slowly
It is infused with skin-loving ingredients to keep skin healthy
It works well for dry and sensitive skin as well
What We Don't Like
It gives a decent tan but you have to use it in a good amount.
This Product Best For
People looking for developing a darker and deeper tan.
[ Read: 7 Best Self Tanners For Sensitive Skin ]
7. Sally Hansen Gradual Tanning Lotion
Since Sally Hansen is one of the trusted names in the cosmetic industry, you can rely on this tanning lotion to develop a sun-kissed glow and be summer ready.
The lightweight and water-proof formula is the unique selling point of Sally Hansen Gradual Tanning Lotion. It helps to develop a light or darker tone without compromising the skin's health. The presence of natural ingredients ensures it smells great.
What We Like
Water-proof formula ensures it stays on your legs and ensures you get the desired skin tone
It gives great coverage over freckles and veins, covering varicose veins on the legs
Infused with skin-loving ingredients to upkeep skin's health
What We Don't Like
It takes time to dry and transfers to cloth
This Product Best For
People who are looking for a self-tanner that can cover freckles and veins on the body.
8. Isle Of Paradise Instant Wash-Off Body Bronzer
It is a sparkling body bronzer lotion and one of the best wash-off self-tanners. Formulated with light-reflecting particles, it helps to give a radiant, sparkly glow.
This self-tanner is not only easy to apply but remove as well. You need to rinse it off with warm water, and you are all set with fresh skin.
What We Like
Works well in all skin tones, making it a perfect choice for all skin types
Ensures streak-free and blotch-free tan
Consists of skin-loving ingredients to tan the skin
Usually, the result of this product would last for 24 hours or until you don't wash it off
What We Don't Like
You need to let it fully dry to prevent transferring to clothes and making them stained
This Product Best For
People looking for an instant and long-lasting tan.
9. Brown Sugar Black Honey Tanning Lotion
If you yearn for a dark tan, nothing but the tanning lotion from Brown Sugar will help. It is crafted or formulated to build a tan that lasts longer and smell great.
Besides tanning the skin, it also makes it smooth and firm, as most ingredients are skin-friendly. Besides, it helps skin reduce wrinkles. So, it also works like an anti-aging ingredient that helps you achieve a youthful look.
The silicone emulsion of this lotion will make your skin soft and healthy. After using the lotion, your skin will get a radiant glow too.
What We Like
It helps to develop a natural dark tan
Provides radiant glow and firms the skin
Suitable for using on face
Keeps skin healthy
What We Don't Like
This Product Best For
People with mature skin.
10. Skinerals Californium Sunless Tanning Mousse
Skinerals is known to be one of the most popular brands regarding tanning. It offers multiple products to help achieve a flawless glow. It is a 100% natural and safe organic tanner mousse that you can use.
If you have pale or light skin, this tanner mousse will make the skin tone a few shades darker. The warm bronze glow stays for almost a week, so it stays long too. At the same time, this lotion also protects the skin from harmful UV rays that can cause premature aging.
What We Like
Infused with ingredients like Indian gooseberry, acai berry, fig extract, green tea, white tea, and goji berry extracts
Ensures natural color development
Nourishes skin with aloe vera and glycerine
Lightweight and can be applied under makeup and does not cause acne or breakouts
What We Don't Like
Takes time to dry completely
This Product Best For
People looking for organic self-tanner with SPF.
You Might Also Like: