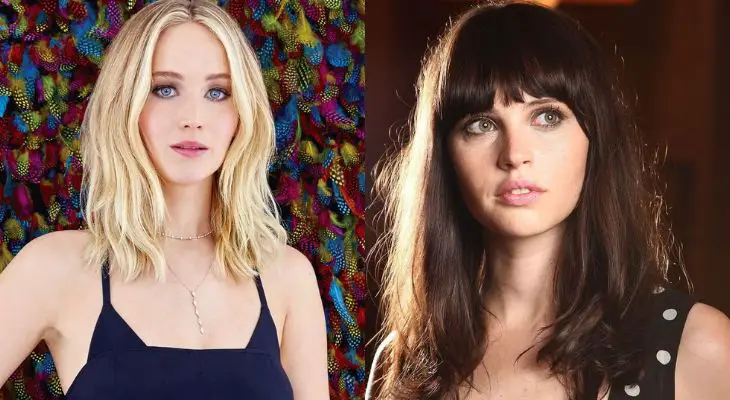 A long thick hair can be hard to manage and style. Medium-length haircuts are the best fix for your thick hair. If your thick hair is long, you will become frustrated with how to handle it. And that's why you should go for a medium-length haircut. They are not too long or too short, simply the right size. Just keep reading this article to find out the amazing medium-length haircuts which are manageable yet stylish as well.
20 Inspiring Medium Length Haircuts for Thick Hair
1. Layer Haircut With Asymmetrical Fringes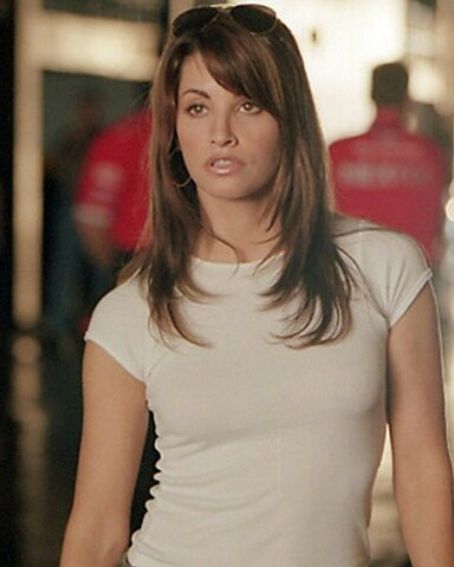 Thick-haired women are the luckiest as they can opt for the layer cut which will look stylish. At the same time, the beautiful layers do not reduce the volume of your hair. Side-swept asymmetrical bangs add prettiness to your overall glimpse.
2. Feather Cut Blonde Wavy Hair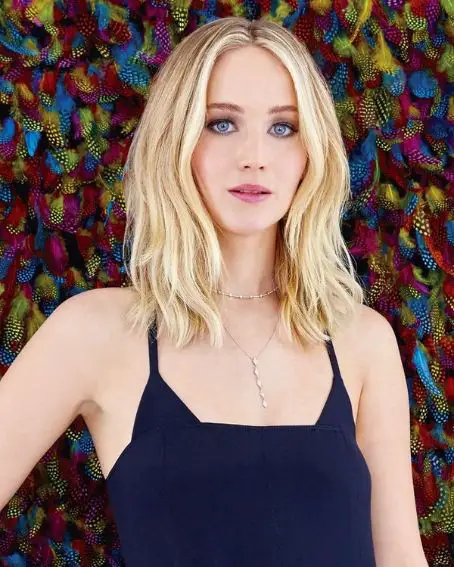 Feather cuts can increase the volume of your locks. Adding a slight waves to the feather-cut blonde hair may look even more beautiful and glamorous. 
3. Wispy Feathered Layer Haircut with Side Fringes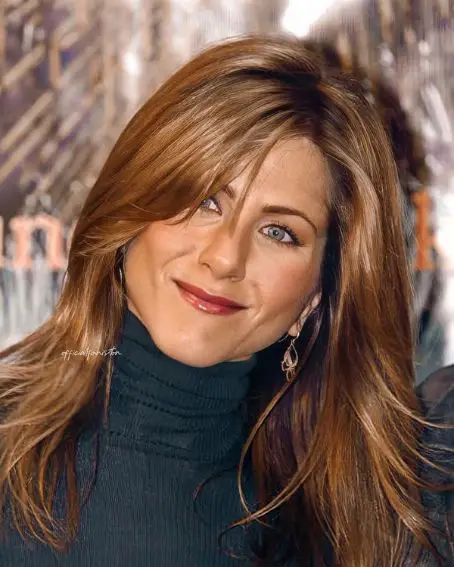 Definitely thick hair women will opt for this haircut as it keeps up the volume of your thick hair. This layered cut requires only a minimum of styling products. Score some stylishness to this look by having a side fringe.
4. Textured Feathery Ends Haircut with Side Swept Bangs
One of the great things about having thick hair is being able to get a thick bang. The feathery ends add bounce to your hair. The side-swept bangs offer a cuteness. Use hair spray to maintain the volume.
5. Wispy Curl and Wave Layer Haircut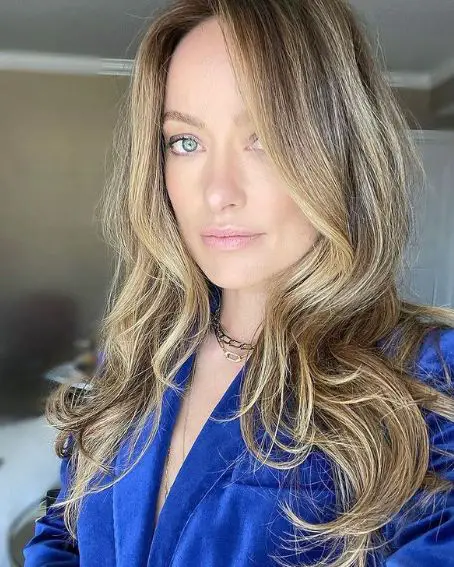 Thick straight hair may lack bounce and appear lifeless. Add slight waves and curls to the end of the layers to amplify shine and bounce. You will be amazed by this hairstyle.
6. Mid-Parted Layered Haircut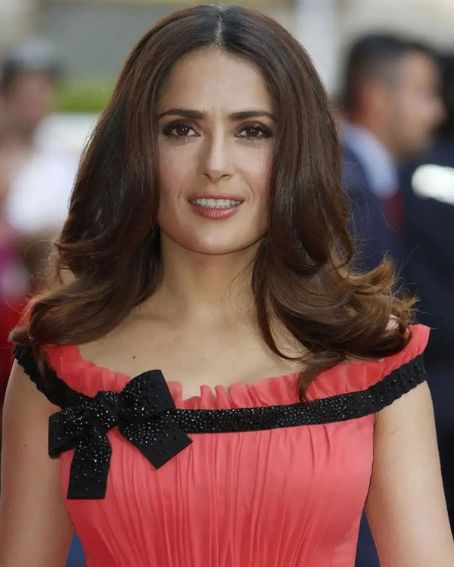 Women with long thick hair who doesn't want to reduce the density of their locks can decide on this layer cut. You can just curl up the ends using a round brush and blow dry it. This type of haircut suit all forms of outfits.
7. Feathery Long Bob Haircut with Fringes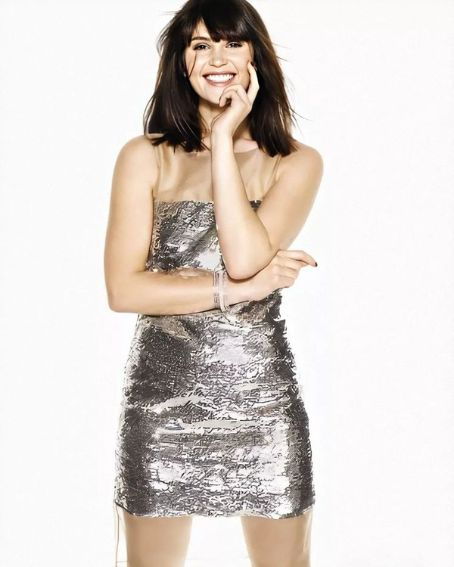 A long bob haircut is not too short as you think of an ordinary bob cut. This is the medium-length one which slides below the shoulder. Just straighten up your locks to enhance the cut. You will look adored with the fringes.
8. Textured Wavy Layer Cut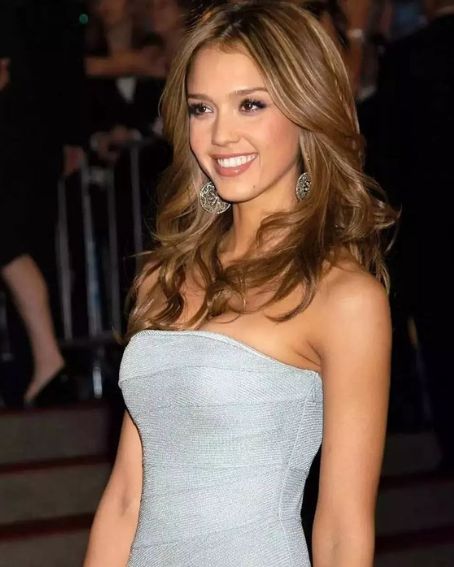 The soft wavy layer of hair slides here and there. Get layers that begin halfway down and feather on the extremities to give your hair a textured look. Style this layer cut in loose waves to get a romantic look.
9. Honey Blonde Face Framing Layer Haircut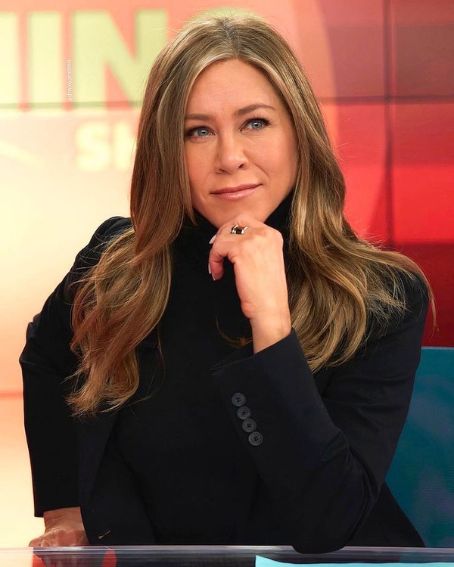 If you want to chop your long thick hair into mid-length to create a professional and formal look, then this face-framing layer cut can be your pick. Very slight waves are added from the mid of the soft layers to make the locks appear denser.
10. Side Swept Bangs and Low, Subtle Layer Cut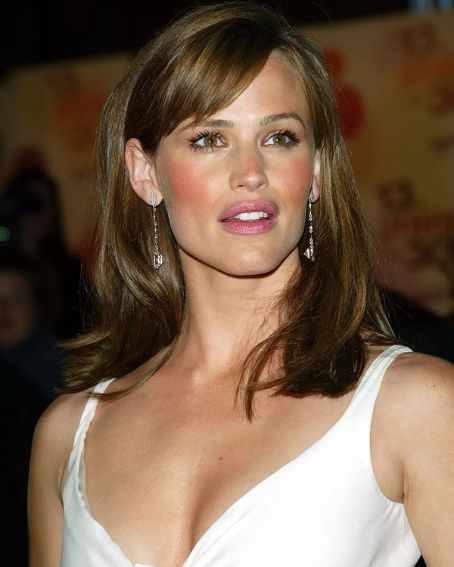 This low, subtle layer cut is for those women who do not need a head full of layers. It is easy to carry and the side-swept bangs accentuates your facial features.
11. Side Bangs Messy Layered Hair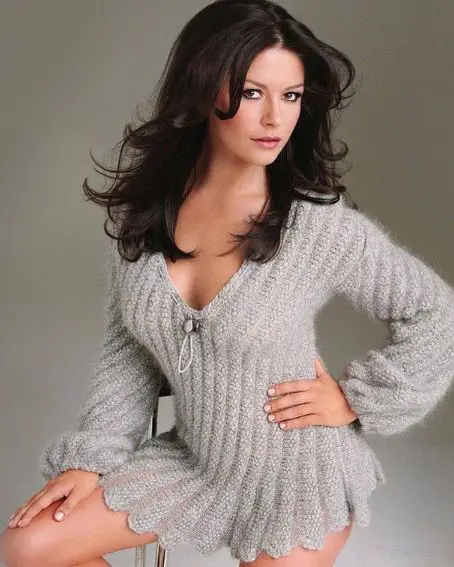 The side bangs frame your face well along with the medium-length messy layered hair. It highlights your cheeks and jawline. You can curl up the ends of the messy layers which lifts up the volume of your locks.
[ Read: 8 Best Jawline Hairstyles For Sagging Jowls ]
12. Straight Dark Brown Hair with Subtle Layer Cut Ends and Full Bangs
A full bang not only looks chic, but also covers up your forehead drawing all the attention to your eyes, lips, and jawline. You can leave your medium-length thick hair on either side to give your face more definition. The ends of the straight hair are slightly layered and cut.
13. Straight Blunt Haircut With Fringes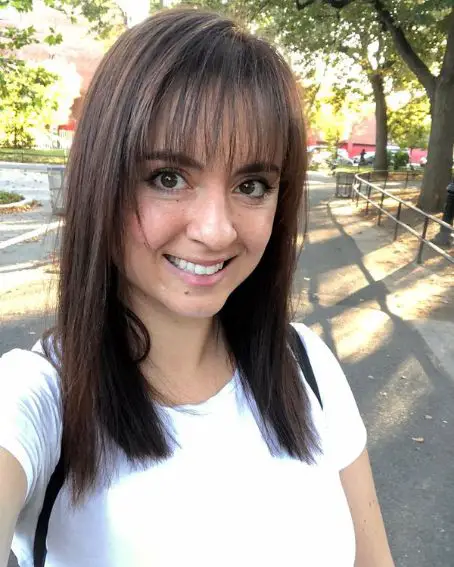 It is one of the best medium-length haircuts for thick hair. The straight blunt haircut adds value to the thickness of your hair. This perfect haircut is especially easy to style.
14. Sleek Straight Inverse Layer Lob Cut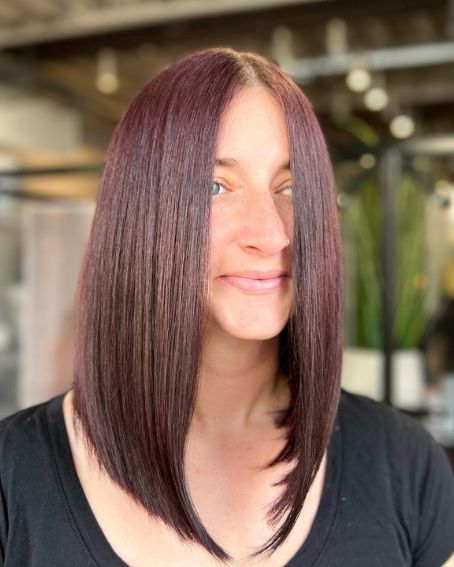 A lob cut is easy to style. Straighten your locks so that the inverse layers look enhanced. The sleek straight hair can be styled in the way you like it. Mid-parting your mane can give a neat glimpse.
15. Curly Choppy Step Cut Hair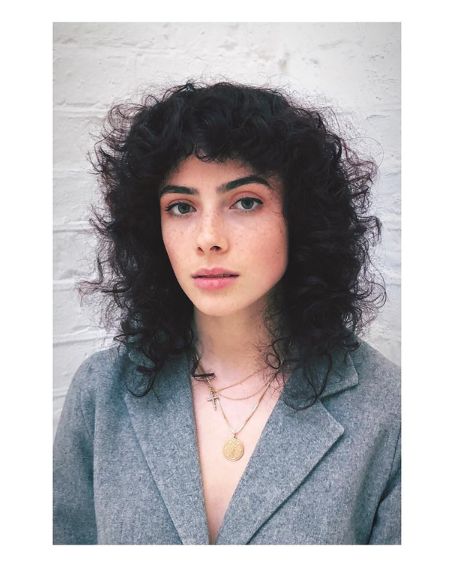 Choppy step cuts are so trendy these days. Curly hair appears fuller and more defined with this kind of haircut. If you have thick curly hair, consider having this lovely choppy step cut.
16. Honey Brown Long Layers Haircut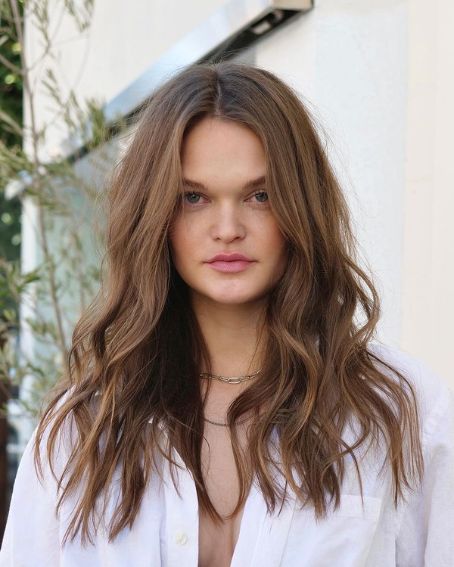 You can go for this haircut to maintain your hair thickness. Highlight your long-layer cut thick hair with honey brown color and add waves. This may look more defined and textured at the same time.
17. Balayage Layer Haircut With Length Bangs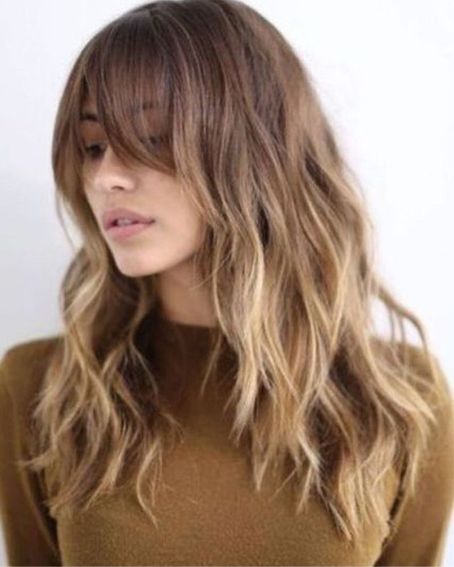 Try this new style when you want to explore something different with your thick hair. This balayage layer cut hair with lengthy bangs will look stylish and fashionable without any doubt.
18. Platinum Wispy Shag Bangs and Layer Cut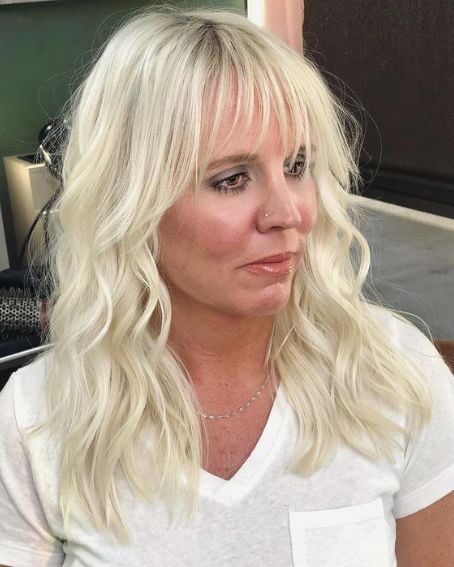 If you want to highlight your thick platinum hair, then this haircut is for you. The wispy shaggy bangs accentuate your eyes and cheeks while the wavy layer cut hair will make you feel good.
19. Face Framing Layer Haircut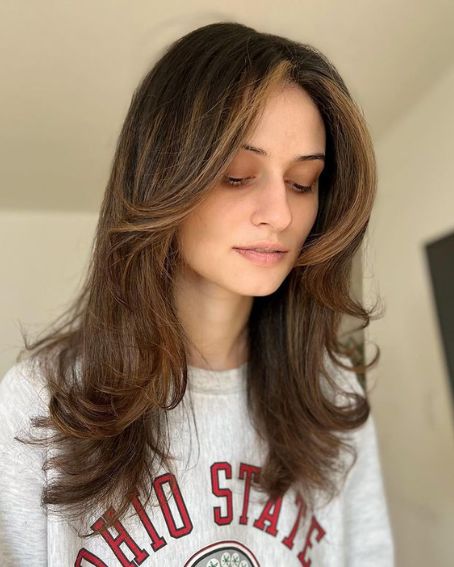 Emphasize your beautiful facial features with this stunning face-framing layer haircut. You can highlight the face-framing curtain bangs to draw attention to the layers and bangs.
20. Dual Tone Side Bangs Layer Haircut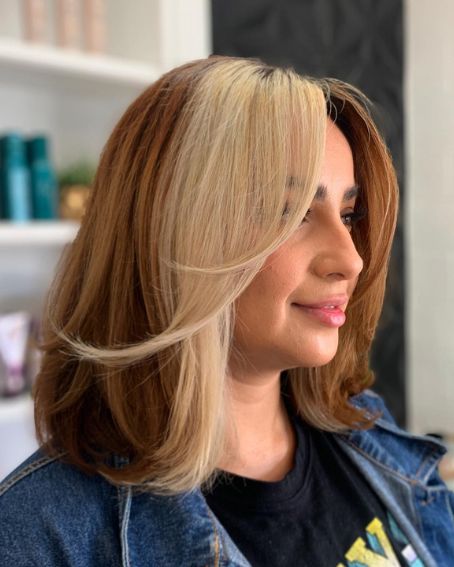 This style is the peculiar one which is for fashion lovers and trendsetters. Half of the locks are dyed blonde and the other is colored dark brown. This haircut and style may suit those who love to have dual toned hair look.
You Might Also Like: