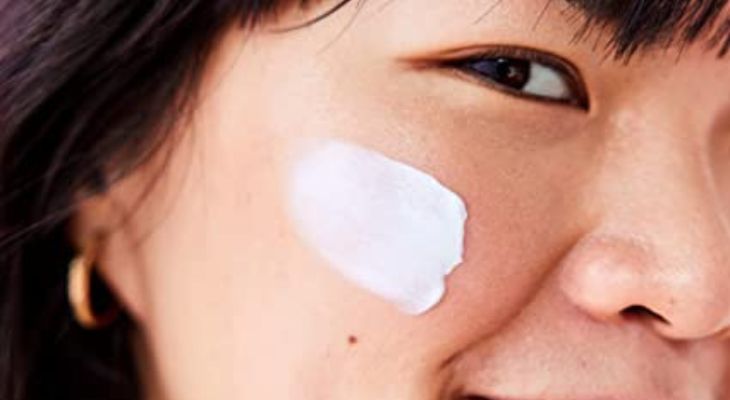 Skin brightening moisturizer addresses multiple skin issues like spots, pigmentation, discoloration, age spots, and many more. Once all these skin-darkening issues subside, you get brightened and glowing skin.
If pigmentation and aging spots are taking a toll on your skin complexion and making it look darker, it's time to shift from normal to skin-brightening moisturizers. The presence of some special ingredients helps reduce all these skin issues, ensuring a bright and light skin tone.
Moisturizers
If you are struggling to find the best moisturizer for brightening skin, check out the list we have shared. The products are selected based on their quality, performance, ingredients as well as users' reviews. So, without wasting time, let's jump straight into the top 7 best moisturizers for skin bright and radiant.
7 Best Moisturizers For Brightening Skin
1. Drugstore Favorite: Olay Total Effects Daily Moisturizer
Addresses multiple issues like dullness, uneven skin tone, and rough texture
Packed with Vitamin C that brightens dull skin and improves overall complexion over time
Absorbs easily into the skin, adds moisture, and reduces the appearance of lines
It also includes antioxidants to make skin healthy
The lightweight formula stays comfortable on the skin throughout the day
What We Don't Like: The results are not long-lasting.
[ Read: 7 Best Moisturizers For Textured Skin ]
2. Skin Brightening Formula: Peter Thomas Roth Glycolic Acid Moisturizer
It is packed with ample glycolic acid that smoothens uneven skin tone
Fights away dead skin cells
Improves skin glow and radiance
It makes skin refined and clarified by smoothing fine lines and reducing dullness
It has a lightweight and non-greasy formula
What We Don't Like: According to some users, it feels heavy on the skin.
3. Combats Hyperpigmentation: Clarins Bright Plus HP Night Cream
It helps revive dull skin and makes it refreshingly glowing
Infused with white flowers to repair the look of dark spots
It makes skin look refreshed, brightened and lightened
The rich and hydrating formula makes it beneficial for drier skin types
It also contains Vitamin C and B8 that bring a natural glow to the skin
What We Don't Like: It is expensive.
[ Read: 7 Best Primers For Glowing Skin ]
4. Lightweight and Effective: Neutrogena Naturals Brightening Daily Moisturizer
Offers sun protection with SPF 25
It is lightweight, absorbs fast, and does not clog the pores
Formulated with natural ingredients like lemon to brighten skin tone
It is free of parabens, phthalates, and sulfate
Reduces skin discoloration and helps achieve even skin tone
What We Don't Like: It may feel slightly oily on oily skin.
5. Luxe Cream: Shiseido White Lucent MultiBright Night Cream
It helps reduce dark spots, dryness, or a dull and uneven texture
It works throughout the night to make you look brightened in the morning
Prevents the appearance of dark spots and discoloration in the future
It hydrates the skin and makes it healthy, soft, and supple
Diminishes acne scarring, sun spots, and other skin imperfections
What We Don't Like: It can make the skin feel heavy. Also, it is expensive.
[ Read: Top 10 Best Face Moisturizers For Acne ]
6. Vitamins Enriched: Fresh Vitamin Nectar Glow Face Cream
It helps curb combat dark spots, unevenness, and dull complexion
It is lightweight and loaded with vitamins C, E, and B5
The presence of lemon and orange extracts gives a brightening glow to the skin
Absorbs quickly and offers luminous skin
The skin-loving ingredients hydrate skin and make it brighter than ever
What We Don't Like: Overwhelming fragrance.
7. Best for Sensitive Skin: First Aid Beauty Facial Radiance Moisturizer
It is infused with skin-friendly ingredients like sodium hyaluronate, gatuline radiance, and chromabright
It is allergy tested and free of artificial colors and fragrances, thus best for problematic skin
Addresses multiple skin concerns, including dullness, uneven textures, fine lines, wrinkles, and enlarged pores
Adds a healthy glow to the skin with its hydrating and illuminating components
What We Don't Like: A patch test is recommended.
Conclusion
These are the best moisturizers for brightening skin infused with skin-friendly ingredients. All these creams are tried and tested, making them highly effective against hyperpigmentation, blemishes, aging spots, dark spots, and all those skin issues that make you look darker.
Once you start using these moisturizers, noticeable results will appear within a week. So, start using them and get a glowing, clear, and radiant complexion.
You Might Also Like: