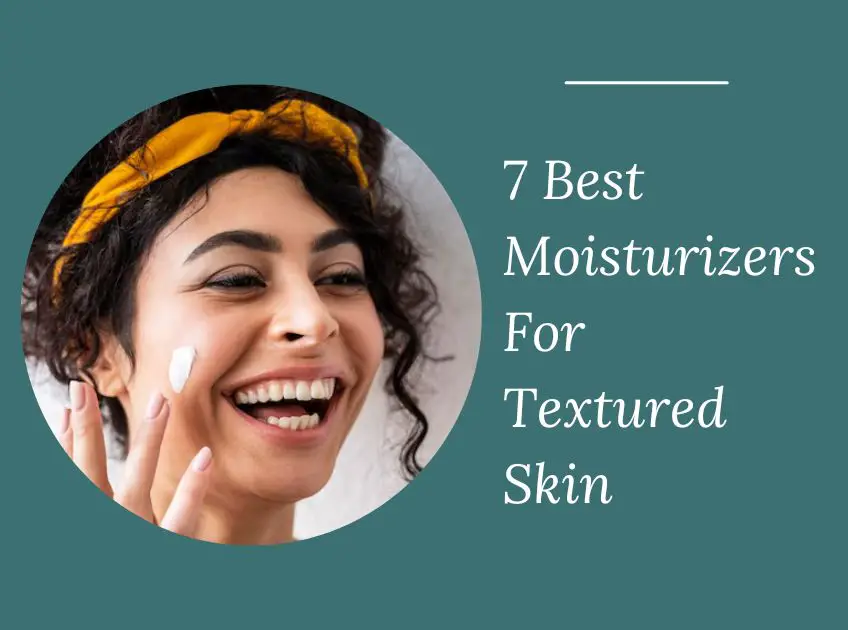 When the skin is not even and has irregularities in the feel and contours, it is called textured skin. It is one of the common skin concerns and may occur due for plenty of reasons. Acne, excessive sun exposure, scars, rashes, and other skin blemishes all combine to cause textured skin.
Moisturizers
Luckily, many treatment options are available in the form of lotions, oils, serum, etc., that hydrate the skin, soothe and calm it and make it even textured. The best moisturizer for textured skin should have ingredients like retinol, salicylic acid, glycolic acid, lactic acid, and mandelic acid.
Here we have listed some of the most effective moisturizers for uneven skin that can work wonders on managing this skin concern and make you look radiant. Check them out!
7 Best Moisturizers For Textured Skin
1. Natural Radiance: First Aid Beauty Hello FAB Coconut Skin Smoothie Priming Moisturizer
Enriched with coconut water, quinoa protein, and a blend of minerals
It gives healthy-looking skin and amplifies its natural radiance
It is dermatologist-tested and approved
Hydrates the skin instantly and bring the natural radiance
Free of parabens or mineral oils; therefore suitable for sensitive skin
What We Don't Like: It may make the skin slightly heavy.
[ Read: How to Get Healthy Skin Naturally at Home ]
2. Drugstore Moisturizer: Neutrogena Hydro Boost Water Gel
It has a water gel formula that gets absorbed quickly into the skin.
It helps keep the skin hydrated for long hours
Formulated with purified hyaluronic acid that locks in the moisture to prevent further drying
It helps giving silky smooth and supple skin
It is free of oil and dye and is non-comedogenic as well.
Works well on all skin types, including uneven textured skin
What We Don't Like: It has parabens; therefore not suitable for sensitive skin.
3. Luxe Cream: Shiseido White Lucent MultiBright Night Cream
It helps reduce dark spots, dryness, or a dull and uneven texture
It works throughout the night to make you look brightened in the morning
Prevents the appearance of dark spots and discoloration in the future
It hydrates the skin and makes it healthy, soft, and supple
Diminishes acne scarring, sun spots, and other skin imperfections
What We Don't Like: It can make the skin feel heavy. Also, it is expensive.
[ Read: 7 Best Moisturizers For Brightening Skin ]
4. Best for Sensitive Skin: First Aid Beauty Facial Radiance Moisturizer
It is infused with skin-friendly ingredients like sodium hyaluronate, gatuline radiance, and chromabright
It is allergy tested and free of artificial colors and fragrances, thus best for problematic skin
Addresses multiple skin concerns, including dullness, uneven textures, fine lines, wrinkles, and enlarged pores
Adds a healthy glow to the skin with its hydrating and illuminating components
What We Don't Like: A patch test is recommended.
5. Mattifying Effect: La Roche-Posay Effaclar Mat Anti-Brilliance Mattifying Moisturizer
It absorbs excess moisture from the skin and makes it soft and supple
Reduces the appearance of enlarged pores
Packed with micro-exfoliating LHA that keeps skin's unevenness at bay
Tightens skin pores and makes them disappear
It offers a matte finish and gives a long-lasting result
It is dermatologist-tested and approved skincare product
What We Don't Like: It is expensive.
[ Read: 7 Best Homemade Natural Skin Care Recipes ]
6. Vitamins and Carotenoids Infused: ISDIN Sunisdin Daily Antioxidant Supplement
Infused with vitamins, antioxidants & carotenoids
It defends the skin against oxidative stress and ensures reducing the negative effects of free radicals damage on the skin.
The infusion of antioxidants increases the photoaging damage resistance of the skin, thus protecting it from the sun's damage.
Boosts skin hydration and locks in moisture to make it soft and supple
Firms the skin and improves skin's elasticity.
Works effectively on textured skin and gives even skin tone
What We Don't Like: It is expensive.
7. Firming and Brightening Serum: Drunk Elephant C-Firma Fresh Day Serum
Super-potent 15% vitamin C day serum is packed with a powerful antioxidant complex, essential nutrients, and fruit enzymes
Packed with a powerful antioxidant complex of 15% l-ascorbic acid, 0.5% ferulic acid, and 1% vitamin E
Reveals a brighter, firmer, and more even-looking complexion
Formulated with pumpkin ferment extract and sodium hyaluronate crosspolymer, C-Firma
Enzymatically dissolve surface dead skin cells.
Hydrates and soothes dry and parched skin effectively.
What We Don't Like: It comes with a hefty price tag.
[ Read: Top 10 Best Face Moisturizers For Acne ]
Conclusion
Now that you know some of the best moisturizers for textured skin, it's time to invest in them and ditch your normal moisturizers. These products will help combat acne scars, rashes, and other reasons for uneven skin. Regular use will give a noticeable result.
We recommend you perform a patch test before slathering any moisturizer on your face to eradicate the chances of skin irritation.
You Might Also Like: