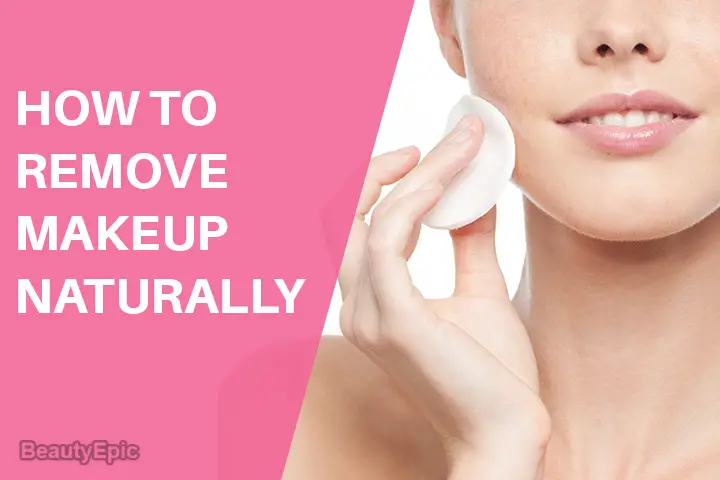 After an entire day at work you simply feel like flopping down on the pillow. Well it is understood that both your body and mind are tired. On Fridays it gets even worse, after a day at work you head for a party to celebrate the beginning of another weekend and then you have no energy left to remove your mascara and foundation. You are doing immense harm to your skin by not removing makeup before hitting the bed. Another big mistake is using harmful chemicals to remove make up. Staying close to nature is best when it comes to skincare. Let us read to know how to remove makeup naturally at home.
An experiment reveals that leaving your makeup for a month can make your skin look ten years older. So here are some reasons why you should be particular about your bedtime cleansing routine-
The skin becomes dry and pigmented.
Broken veins, wrinkles and enlarged pores come to the surface.
Cysts can develop near your eyes if you don't remove your eye liner and mascara. The mascara will stick to your eye lashes; it can also make your eyes itch.
The skin will look like a mask, dry and taut. Moreover, the skin appears flaky and lumpy like a badly plastered wall.
Leaving makeup on your skin can slow down the renewal process.
The skin is easily attacked by free radicals and loses elasticity due to the decreased production of collagen.
The skin becomes red which is a sign of irritation. Wearing make up for a long time can have an 'occlusive effect' on your skin. This means, "irritants are locked in, exacerbating any allergic reactions, and moisturizers are locked out.'
The residue of your fading makeup will clog the pores and attract acne causing bacteria.
How to Remove Makeup Naturally at Home
Of course, you don't want to face any of these above mentioned situations. Why should you, when a range of natural ingredients can help to keep your skin nourished and clean. Here are some simple fixes to make makeup removal safe-
1. Honey and Baking Soda to Remove Makeup
This recipe works for all types of makeup. In a clean cloth pour some organic honey and sprinkle a pinch of baking soda. Voila your natural makeup remover is ready!
2. Olive oil to Remove Makeup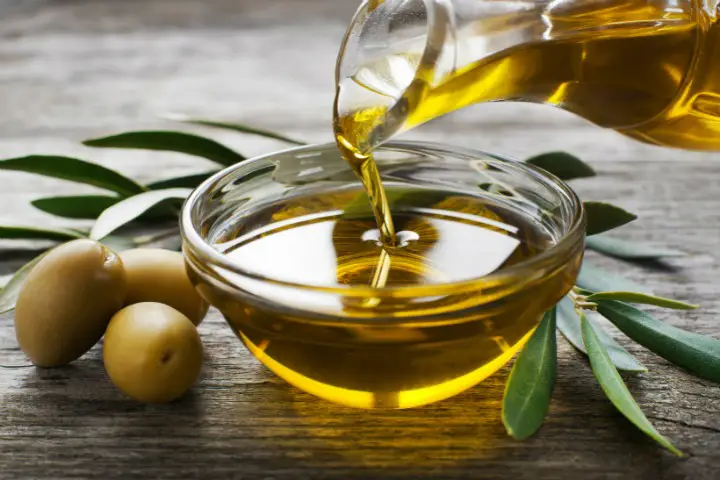 Olive oil is suitable for dry skin as it has softening agents. Generally, oil based foundations are best for dry skin so for removing it you will need olive oil. However, if you have sensitive skin then castor oil and jojoba oil are the best options for you.
3. Baby oil to Remove Makeup
Eye makeup like eyeliner and mascara is really tough to remove. Baby oil can come handy to remove mascara and eye makeup. You can also use it to remove foundation from the skin. First get rid of makeup by applying baby oil with a cotton ball. Then wipe the oil residues with a wet washcloth. You can also use baby lotion to remove makeup from your skin.
4. Milk to Remove Makeup
Use raw milk to clean your eye makeup like kohl and mascara. A swipe of a cotton ball soaked in milk will remove your stubborn mascara in a jiffy. Then splash some lukewarm water. If you have sensitive skin then raw milk is a very good option. If you don't use heavy makeup then you can use milk on a daily basis to remove makeup.
[ Read: How To Use Coconut Oil To Remove Makeup ]
5. Vaseline to Remove Makeup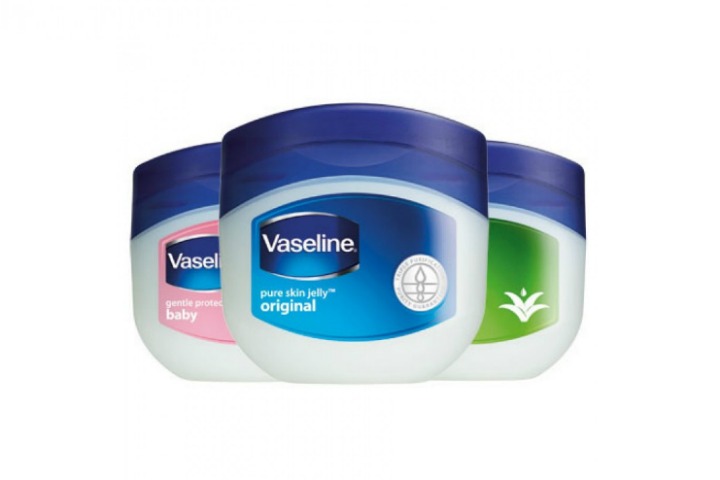 Only use Vaseline to remove your eye makeup. Make sure you wash your face with a cleanser after removing your eye makeup. Since, Vaseline is thick and can clog your pores if any residue remains.
6. Baby Wipes to Remove Makeup
Keep some baby wipes handy, they can help to remove makeup without causing skin irritation. It also makes your skin feel soft and fresh.
7. Steam to Remove Makeup
Just expose your face to a basin full of hot water. It will open up your pores and makeup removal will be a lot easier. You can just use a mild cleanser and wash your face thoroughly. Steam also helps to maintain the size of your pores. Beautiful skin is all yours with some steam therapy.
8. Cucumber Juice to Remove Makeup

Grate a cucumber and extract the juice. Mix one-eighth cup of cucumber juice with baby oil. Apply it with cotton to remove makeup.
9. Almond oil to Remove Makeup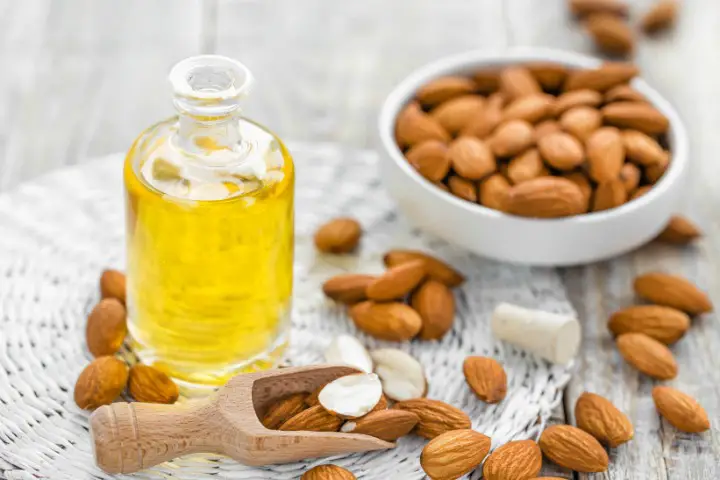 Almond Oil is a powerhouse of Vitamin E and it not only removes makeup it also soothes and nourishes your skin.
10. Yogurt to Remove Makeup
Just dip a cotton ball in yogurt to remove foundation, powder and blush in a single go. Then rinse with cool water. Yogurt also smooths and lightens your skin tone. You are getting double benefits in a single go.
11. Baby Shampoo to Remove Makeup
Just use some baby shampoo to clean your eye makeup. The mild shampoo will not irritate or burn your skin while you are removing the makeup. Give a good rinse after removing your makeup.
12. Chap Stick to Remove Makeup
Chap stick not only soothe your cracked lips in the winter. It is equally effective in removing your concealer and foundation. A few swipes and your makeup will disappear.
13. Aloe Vera to Remove Makeup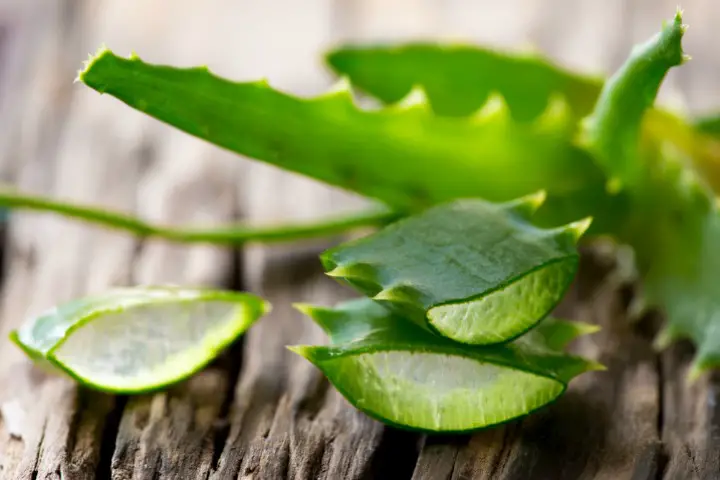 Blend equal proportions of aloe vera and Vaseline. Use this mixture to remove makeup. Aloe vera reduces the sticky residue which is left by Vaseline. Both moisturizes and protects the skin. Aloe vera is your skin's best friend.
14. Witch Hazel to Remove Makeup
Blend 2 tbsp. of witch hazel with 2 tbsp. of jojoba or almond oil and 2 tbsp. of water in a container. Shake the container well before applying. Use cotton pads to clean the makeup. Remove the stray makeup and wash your face. Don't use witch hazel to remove your eye makeup as it will sting. Use a cleanser for your eyes.
Whether you use little makeup or heavy makeup it doesn't matter, what is most important is that you remove it before going to bed. Your skin is your biggest asset so be gentle towards it.
You Might Also Like: