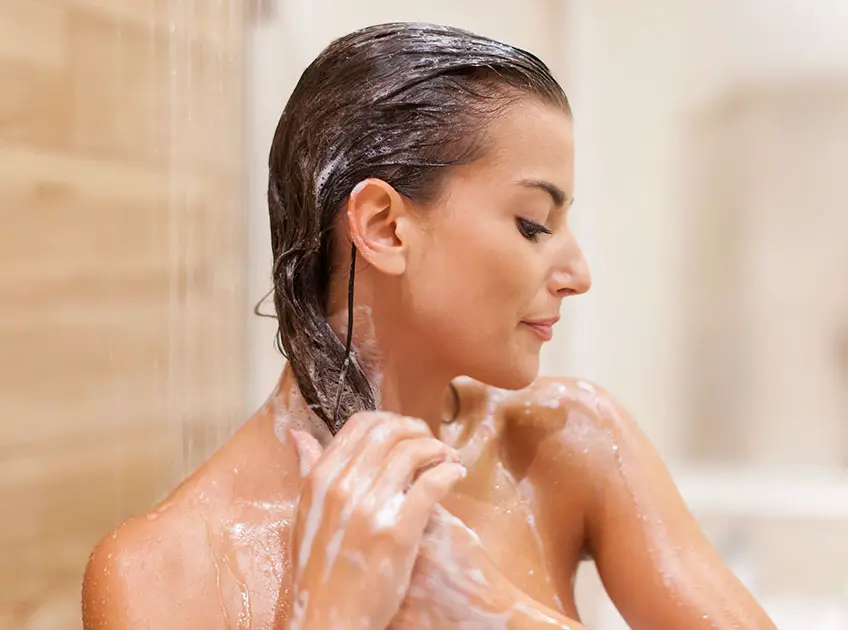 Purple shampoo is meant for blonde hair and has crushed violet pigments that neutralize the brassy and yellow tones. So this shampoo is great for use at home for toning the hair and prevention of brassiness. Besides the blondes, they can also be used on darker shades of blonde. Read on to know more about what happens when purple shampoo is left on the hair for too long.
Process of Using The Purple Shampoo
For using the purple shampoo, the hair needs to be met and lathered. Based on the brassiness of the hair, the purple shampoo should be left for 2-3 minutes and then rinsed out. Then, a purple conditioner can be used to nourish the hair and prevent breakage. This can be repeated until the desired shade is achieved. On achieving the desired color, one can alter between the purple shampoo and regular shampoo.
The frequency of using purple shampoo depends on the type and shade of hair. Those who never used it before can use it daily for neutralizing the brassy tones without over toning the hair. People having light or damaged hair can use purple shampoo a few times a week instead of using it daily.
[ Recommended: Can I Add Baking Soda to My Shampoo? ]
While using a certain brand, make sure to follow the instructions mentioned on the package as the formulae may not be the same for every brand. In some cases, it might be recommended to rinse the purple shampoo immediately whereas, for others, it might be needed to leave the shampoo for over 5 minutes. In any case, it is crucial to keep the hair moisturized to avoid any damage to the hair.
Does Purple Shampoo Leave Permanent Hair Color?
No, the color is temporary and can easily be removed by switching to regular shampoo in the coming few washes.
Tips to Avoid The Purple Color From Fading Quickly
Some formulae can fade more quickly compared to others. To prevent this, it is better to avoid washing hair with hot water as the excess head can fade it and cause dryness. Regular trims can be used for avoiding split ends and keeping the hair fresh and shiny. A sun hat can be worn to ensure protection from UV rays.
The purple shampoo has a rich color and certain brands of the shampoo stain the hands too. Leaving it on hair for too long results in a lilac hue. Sometimes an overload of purple tone might also be noticed sometimes. In such cases, it is better to use a clarifying shampoo so the color is reversed. Also, mixing it with less violet deposit can also work.
Recommended Topics: