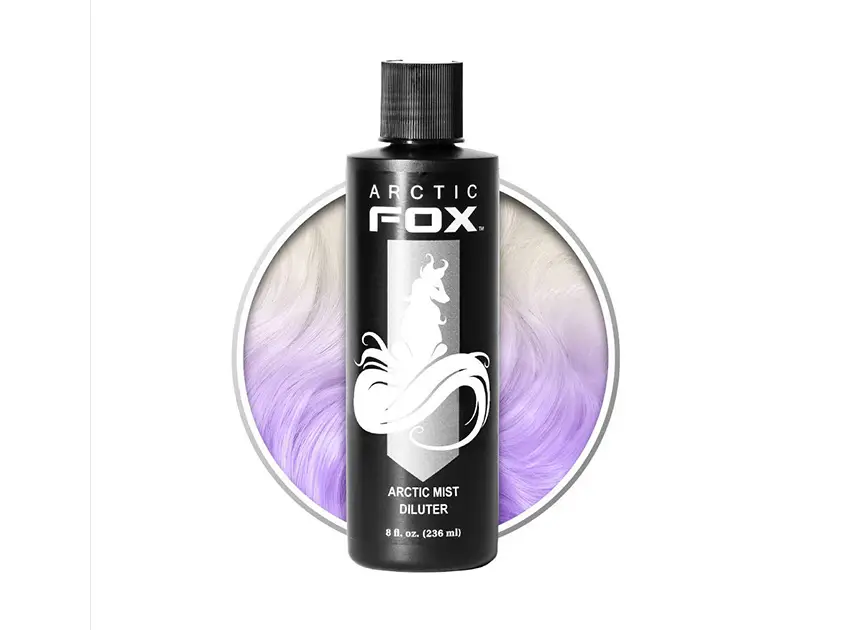 Do you want to try a new hair color or like to look different to maintain your personality? for this, you may go for purple hair color and it suits all occasions. All shades of purples like pastel balayage, dusty shade, and deep can make the hair look just excellent. You must want a dye that shows up on dark hair without damage. For you, an exclusive list of the best purple hair dyes for dark hair and some useful tips are given below.
How To Dye The Dark Hair With Purple Color Without Bleach?
Follow the steps below to find how to dye the dark hair to purple color without doing bleaching
1. Lookout Natural Hair Shade: It is significant to identify the natural hair color to know what results you are getting. Usually, dye manufacturers give charts for their purple dyes, due to which you can better understand about the products and the upcoming results.
2. Prepare The Hair: It is a very good idea to use a clarifying shampoo on the hair before applying the dye. Sometimes, these shampoos may be harsh on the hair, especially when you have dry hair. In order to avoid dry as well as brittle hair, you can use your favorite conditioner or deep conditioning hair mask, this will be highly helpful to rebalance the moisture level on the hair.
3. Find The Right Tools: Dying black hair to purple color is not that easy process, so ensure you have hair clips, a shower cap, gloves, and lastly your product.
The Purple Products That Are Perfect For Your Dark Hair
There are many products available in the market to color your hair, but choosing the best one is highly essential. Here comes the quality products that help you to obtain purple color.
5 Best Purple Hair Dye For Dark Hair
1. Garnier Color Sensation Hair Color Cream
It can be difficult to find the hair dye that lifts the dark hair for noticeable color results. Garnier Color Sensation hair color cream is mainly designed to work for lighter as well as dark hair colors. This purple hair dye bestows you with multiple shades in one step making it perfect for those who have dark hair. It suits all occasions, that's why people loving it very much. It involves a non-drip formula that makes this dye apply easily to hair. To use this dye, you have to mix the dye with the developer and apply this mixture to the hair and wait for 30 minutes.
Pros
The kit in which comes with everything you require like a developer, hair color, gloves, application brush, brief instructions, and an after-color conditioner.
It doesn't contain any unpleasant smell like other dyes. However, it is still recommended to use this in a well-ventilated space.
The dye gives dependable color results and lasts for many weeks longer if you don't wash the hair several times
Cons
It contains some questionable ingredients like artificial fragrances and mineral oil.
2. Artic Fox Purple Rain
Artic Fox Purple Rain is one of the best purple hair dyes. It transforms the hair into a bold and deep purple. This is said to be a semi-permanent hair dye which adds a purple tint to dark natural hair and gives vibrant results for pre-lightened hair. If you use Artic Fox Purple Rain dye on black hair, you will get a deep purple look that is visible in sun or under the bright lights. On the other hand, if your hair is dark to medium brown, you will get noticeable purple in the natural light. The formula presented in which is free from harsh ingredients like ethyl alcohol, ammonia, PPD, and Peroxide. In order to use this dye, you should wash with clarifying shampoo and allow it to dry to apply the color to the hair. After this process have to wait for 30 minutes, but if you want longer you may leave it for quite a long.
Pros
This dye is made up of vibrant color pigments
The dye will not drip much so it is very easy to apply
It is 100 percent vegan
The sweet scent of this dye is intoxicating
Cons
The color may spread wherever your hair touches
Quite expensive
3. Loreal Paris Feria Multi-facets Shimmering Permanent Hair Color
This hair dye gives you a professional appearance without damaging your hair. In the kit, you can obtain the gel hair dye, gloves, developer, conditioner, and shimmer serum. In order to use this dye, you have to mix the dye with the developer and shine serum. The color in which is formulated with several hair-loving ingredients like glycerine, Cetearyl alcohol, and coconut oil. These ingredients help to keep the hair protected and hydrated so you won't experience breakage throughout the coloring process. This makes the color lasts for nearly 8 weeks
Pros
This hair dye involves some excellent ingredients that do a great job on hair
You can get 100 percent grey coverage in one process
The gel formula is very easy to apply
Cons
It also contains alcohol, parabens, and some ingredients which damage your hair
4. Got2b Metallic Permanent Hair Color
If you want to have purple hair with a mega-dose of vibrance, then this Got3b Metallic Permanent Hair Color is a good choice. This liquid gel hair dye helps to give your hair a high-impact purple color with a metallic tone. This hair color dye can be used on dark brown hair but it should not be used in jet black hair. The kit comes with color cream, gloves, an after-color treatment, instructions, and developer lotion. To use the dye, combine the color cream with developer lotion and apply it to the hair according to the instructions. Leave the color to stay for 30 minutes before rinsing and then use after color treatment.
Pros
This hair dye is available at an affordable price
It produces excellent results on dark brown hair
It has some protective ingredients like coconut oil and Cetearyl alcohol
Cons
If your hair looks darker than dark brown, you will not find any visible color change
5. Garnier Nutrisse Ultra Color Nourishing Permanent Hair Color Cream
No matter, how dark the hair, this particular hair dye product can render you amazing results. The color will last up to 8 weeks if you didn't wash it often. Oils like Shea oil, Avacodo oil, and olive oil are present in it to protect the hair from extensive damage. If your hair feels a little dry, then use a conditioner which is included in the package to rehydrate it. Kit of Garnier Nutrisse Ultra Color includes color creme, creme developer, fruit oil as well as some conditioner.
Pros
This hair dye contains color boost technology which makes the result lively and radiant
It contains natural ingredients that safeguard the integrity of the hair
Cons
Even though some natural ingredients present in this product, there are still some bad ingredients like isopropyl alcohol and artificial fragrance are involved.
Conclusion
Several wonderful options are given to help you attain the purple hair that you have dreamed of. So, check over the product details and have a great purple hair color transformation.
You Might Also Like: