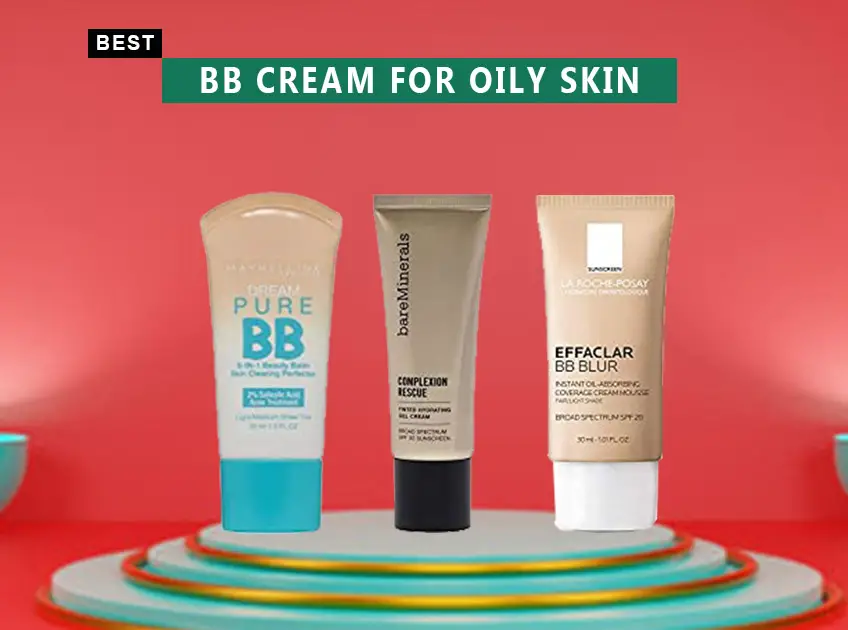 BB in BB Cream stands for 'blemish balm' or 'beauty balm'; however, it does more than just your standard tinted face cream. It is designed to serve as a foundation, moisturizer, and sunscreen.
Finding the right BB cream that suits the skin type and tone takes many hits and trials. Sometimes it may take years to find the right product, and if your skin is oily or sensitive, the problem doubles.
While some creams are prone to causing breakouts and acne, some don't go well with the skin tone. At the same time, keeping an eye on the ingredients is also essential.
BB Cream
Since finding the right BB cream takes a lot, we have worked hard to enlist the top 7 best BB creams for oily skin. With sheer coverage and surety of not causing the skin to become oily and greasy, these BB creams will serve the best.
7 Best BB Cream For Oily Skin
1. BB Cream for Flawless Finish: Physicians Formula Super BB All-in-1 Beauty Balm Cream
Formulated with pore-filling polymers
Magically conceal pores and blemishes and smooth out your skin
It gives a natural, semi-sheer coverage that prevents breakouts and absorbs excess oil
Skin-brightening antioxidants and firming botanicals leave your skin feeling supple, luminous, and healthy
What We Don't Like: It comes only in two shades and may feel a little heavy on the face.
2. Fragrance-Free BB Cream: bareMinerals Complexion Rescue Tinted Hydrating Gel Cream SPF 30
An oil-free, tinted gel is a lightweight formula
It contains plant-based natural moisturizing agents that hydrate your skin
It does not clog pores or add an unnatural shine to it
Hypoallergenic and Non-comedogenic
What We Don't Like:It is unsuitable for oily skin as T-zone starts looking oily after some time.
3. Enjoy the Goodness of Jasmine: purlisse Perfect Glow BB Cream SPF 30
Blurs redness, and discoloration, even out skin
Provides broad-spectrum sun protection against damaging raysInfused with jasmine that retains moisture
It offers a matte finish and a youthful complexion to your skin
What We Don't Like: It is an expensive BB cream for oily skin.
4. Water-Based Oil-Free BB Cream: COVERGIRL Clean Matte BB Cream For Oily Skin
A water-based, lightweight foundation that hides blemishes and imperfections for an even-toned skin
Oil-free formula that doesn't clog pores
It glides on the skin smoothly and blends easily
It gives natural-looking, shine-free, and mattified skin
What We Don't Like: Limited shade are available.
[ Read: How to Get Rid of Oily Skin on Face at Home ]
5. Complete Beauty Balm: Dr.Jart + BB DIS-A-PORE SPF 30 Balm
Features a powerful blend of natural ingredients like peppermint, chamomile, lavender, jasmine, ylang-ylang, hibiscus
Shrinks and tightens your pores and reduces blemishes
Tones skin evenly and controls and absorbs excess oil produced
Protecting your skin from harmful UV rays
What We Don't Like: This amazing BB Cream for oily skin comes with a hefty price tag.
6. Perfect for Sensitive Skin: La Roche-Posay Effaclar BB Blur with SPF 20
What We Don't Like: It lacks multiple shades, and you may need to find the shade best suited for your skin tone.
7. Skin Clearing Perfector: Maybelline New York Dream Pure BB Cream 8-in-1
Acts as a concealer and corrector
Reduces the appearance of wrinkles, blemishes, and redness caused due to acne
Lightweight and non-comedogenic and blends easily
It contains salicylic acid that works on blemishes
What We Don't Like: When it comes to coverage, it is not better than other alternatives.
[ Read: How to Get Rid of Back Acne Scars Naturally? ]
Conclusion
BB Cream functions as a beauty cream for the skin. Since it offers multiple benefits, there is no denying that having it in the vanity bag will help tremendously. It will ensure you get a flawless finish and a natural glow. Just make sure you choose the one that matches your skin tone.
If finding the perfect BB cream for oily skin is taking a toll, fret not, as now you can order any of the above-listed BB Creams. Since all of them hail from reputed brands, there is no chance of any issues. However, we suggest you perform a patch test before using any of them for extra safety.
You Might Also Like: