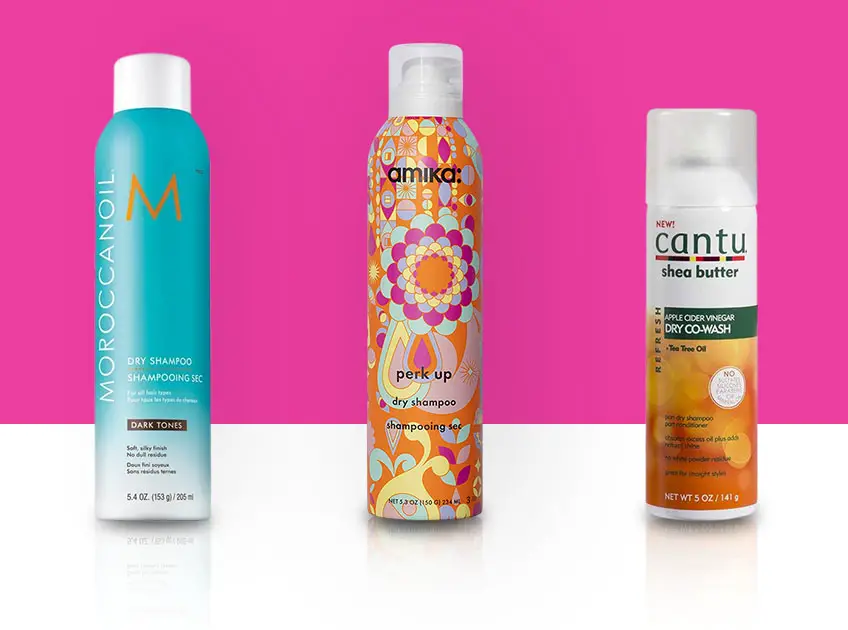 The African – American has a distinctive hair type that can go from wavy to coily. They usually hold a high level of pride in their curly hair and it is obvious that maintaining curly is a very challenging one. Lots of products are available in the market for African-American hair. Scroll down to read further information and to know the best products for you
What Is Said To Be Dry Shampoo And Its Purposes?
Whatever may be the hair type or texture you have, it is always better not to wash the hair daily. Washing your hair often with harsh sulfates every day will dehydrate it and also cut off the important moisture it needs to be bouncy and naturally shiny. In addition, it may hamper hair growth. No matter whether you are European, American, African-American, or Asian, you always need dry shampoo in order to keep grease-free hair and refresh the look. Dry shampoo absorbs all the oil as well as grime sitting on top of the head and hair. If you have oily hair and sweat more often, then this dry shampoo perfectly suits you.
Why Should Use Dry Shampoo For African-american Hair?
African-Americans mostly tend to have coarse and thick hair. They are also more likely to contain textured hair with tight waves or coily curls. But textured hair may end up very dry because the natural oil in hair can trouble sliding down the hair strands if they have a curl pattern. African American hair should be parched often which means it requires a lot of moisture. Due to this, it is very important not to overdry the hair. While dry shampoos are not good enough for dry hair and it is perfectly suited for greasy and oily scalp.
Sometimes, you may get product buildup, for which dry shampoo is an amazing solution. If you have African- American hair, you must use dry shampoo, it is better to look out for the more hydrating one. You may go for products that contain vitamins, nourishing proteins, and light oils like grapeseed oils and sweet almonds. Don't choose a dry shampoo with talc ingredients because that will dry out the hair and eliminate shine. Waterless formula products are also a plus because humidity and water can frizz up your coily curls.
5 Best Dry Shampoo For African American Hair
Find out some best products for African- American hair that suits you very best
1. Amika Perk Up Dry Shampoo
This water-free and talc-free Amika Perk up dry shampoo absorbs excess oil with rice starch, but never leaves any distracting, white residue and powdery in the dark hair. If you have African- American hair flat and weighed down with oil buildup, then this is the right choice for you. It provides a boost of volume to bring the hair back to life. This product also has a cooling sensation which assists to soothe the scalp and makes you clean and fresh.
Pros
Gives a deep cleanse as well as a moisturizing effect
Do not use parabens and sulfates
Keeps the hair shiny and healthy
Cons
You may get an itchy scalp
2. Batiste Dry Shampoo
Batiste Dry shampoo is best to give hydrating version to accommodate African-Americans with dry hair types. This product involved avocado extracts and it adds a bit of hydration to the hair even as it absorbs oil from the scalp. As a result, you may get grease-free hair that is still smooth and soft to the touch. Batiste renders vitamins and minerals for hair growth and will not leave any residue.
Pros
Leaves the hair soft and shiny
Absorbs any residue and oils
Highly reduce hair damage
Cons
3. OGX Extra Strength Argan Oil Of Morocco Dry Shampoo
This OGX Extra Strength has hair conditioning ingredients such as silk protein and argan oil. It absorbs oil from the head and these two superb ingredients make African-American hair to go velvet soft with a lightweight bounce. Most dry shampoo often gets a bad name for leaving hair dull and parched, but with this type of super luxurious nourishing ingredients, you can get touchable curls. Argan oil involved in this helps to add minerals and vitamins to hair. This dry shampoo greatly works with heat-damaged hair.
Pros
Conditions and softens the hair
Repairs the damaged hair
Works excellent on split ends
Cons
It may make your hair quite hard
4. Cantu Apple Cider Vinegar Dry Co-Wash
Cantu's dry shampoo is made up of apple cider vinegar as well as tea tree oil and it not only refreshes the scalp and hair but also leaves the hair very soft and touchable. As you know tea tree oil and apple cider vinegar help to detoxify and clarify the hair. On the other hand, this co-wash is infused with Shea butter and it will give some nourishment. Co-Wash absorbs oil and a bit of shine is still added to the hair to look alive.
Pros
Protects tangles and frizziness
Fully repairs the split ends
Works great with damaged and dry hair
Cons
5. Moroccanoil Dry Shampoo for Dark Tones
Conclusion
Moroccanoil Dry Shampoo is mainly designed for brutness along with raven-haired African-American people. This shampoo refreshes the hair between washes and absorbs oil by ultra-fine rice starch. This natural starch helps to break down fastly when the hair is tousled after application, due to this no white residues are left behind. It is highly helpful for preventing hair from UV damage so it allows the hair to stay healthy. Complete plant-based formula assists in less hair breakage.
Pros
It won't allow the hair to break that easily
Protect split ends
Strengthen and rejuvenates hair follicles
Cons
Might get spilled
No matter the skin color or hair texture, everyone likes to do beauty and hair care procedures. Whether you are having kinky – coily or relaxed hair, select a hydrating and waterless dry shampoo to have the style that you want.
You Might Also Like: