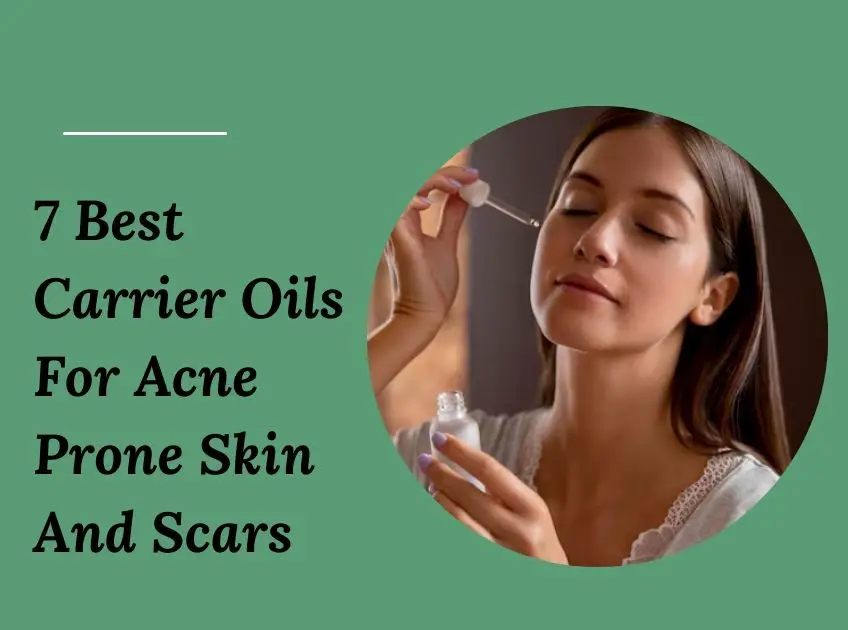 The oils derived from the nuts and seeds of various plants are termed carrier oils. Their characteristics depend on the source plants. Such oils can either be used directly as a moisturiser or for treating certain skin issues by combining them with other essential oils. How your skin absorbs the oil will depend on its chemical and physical properties. Using the right combination of oils will not just help in getting a clean and moisturised feel but will reduce the chances of breakouts.
7 Best Carrier Oils For Acne Prone Skin And Scars
1. Handcraft Blends Tea Tree Essential Oil for a soothing effect on the skin
What do We like?
Soothe the skin ailments
The dropper in the bottle helps with ease of application.
What We Don't Like?
It cant be used as it is but needs to be diluted with a carrier oil.
[ Read: Tea Tree Oil For Acne Scars – Benefits & Uses ]
2. Kinship Kinskin Oat Ceramide Relief Oil for glowing skin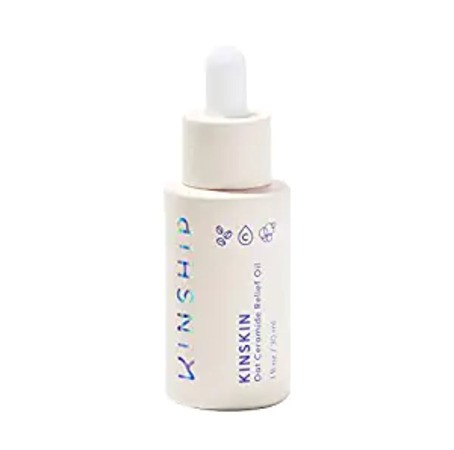 What do We like?
Has the goodness of Vitamin C.
Cruelty-free.
Gets absorbed into the skin quickly.
Lightweight formula that moisturises and nourishes the skin.
Has a soothing and restoring effect on the skin.
Tested dermatologically.
Comes in sustainable packaging.
What We Don't Like?
The price is on the higher end.
3. Argan Cosmetics Moroccan Agran oil for natural moisturisation
What do We like?
This is 100% pure Argan Oil that is cold-pressed, which ensures that the nutrients are intact.
Free from chemicals or any artificial scent.
Gets absorbed on the skin quickly and results in quick hydration.
Improves skin elasticity, and bounciness of hair.
Non-greasy formula, that doesn't clog the pores or cause acne.
Revives the hair and restores it with omega 6, and 9 and vitamins A and E.
Promotes natural cell growth and brightens the skin complexion.
Prevents acne.
What We Don't Like?
Chances of oil leakage since the dropper is curved.
[ Read: How To Use Argan oil for Acne ]
4. Cliganic USDA Organic Rosehip Seed Oil for resolving skin issues
What do We like?
The cold-pressed rosehip seed oil has all nutrients preserved.
Vitamin A and C in it moisturise the face well.
It has a light formula that has a non-greasy feel.
Astringent characteristics tighten the pores and brighten the skin, reducing the chances of acne formation.
Reduces wrinkles and fine lines for a youthful look.
Doesn't have any synthetic additives.
Can be used for the face, hair as well as body.
Cruelty-free.
What We Don't Like?
Some might not like the smell of this oil.
5. Patanjali Pure almond oil with overall health benefits
What do We like?
Reduces chances of dry skin issues like eczema and psoriasis.
The fatty acid of the oil reduces the chances of pimple appearance.
Reverses sun damage.
What We Don't Like?
Its price is on the higher end.
[ Read: 7 Best Carrier Oils For Dry Skin ]
6. Handcraft Grapeseed oil for reducing acne scars
What do We like?
Cold pressed and hence the nutrients are preserved.
Reduces acne scars as it has vitamin E.
Protects the skin against UV radiation damage.
Moisturises the skin when used with apricot oil.
Free from fragrances, hexane, preservatives and other chemicals.
100% vegan.
What We Don't Like?
Takes time to absorb as it is thick and viscous.
[ Read: 7 Best Grapeseed Oils For Skin ]
7. Best of Nature Olive Oil for rejuvenated skin
What do We like?
Anti-inflammatory characteristics help n reducing acne.
Keeps the skin hydrated.
Reduces chances of skin damage.
Can be used for oil cleansing for unclogging the pores and removing sebum.
Treats wrinkles.
What We Don't Like?
[ Read: How to Use Olive oil for Acne Treatment ]
Choosing The Right Carrier Oil For Your Skin:
The oil's structure will determine whether the pores will be clogged by using them or not. The comedogenic rating of the oil will further determine this. On a scale of 0 to 5, if the oil is rated low, the chances of clogging are higher, i.e 0 means it won't clog the pores. The skin which is prone to acne has to have a rating below or equal to 2, as anything higher will lead to breakouts. Besides this, genetic factors, health, lifestyle choices, location and other variables are determining factors, if the oil will suit your acne-prone skin.
Conclusion:
When using carrier oils, choosing the right quality is crucial. The cost of the oil is not an accurate factor to help determine its quality. You can go for unrefined and cold-pressed carrier oils as these are of good quality since the beneficial qualities are preserved by not subjecting them to heating or refining.
You Might Also Like: