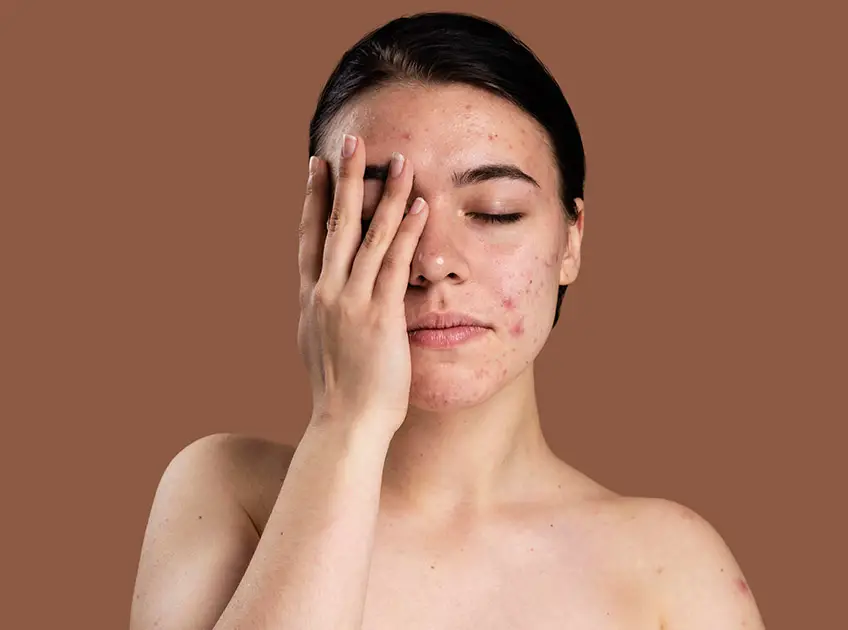 Hormonal Imbalance, Sun exposure, Inflammation, Medication side effects, Genetics etc. are some of the factors that can be the reason for the dark spots on your beautiful face.
Dark spots, also known as Hyperpigmentation is a skin condition when there is an increase in melanin production which gets deposited on the surface of your skin. These dark spots may vary in size and can occur mostly on the face, neck, chest and back.
You are not alone if you also want to get rid of these unwanted and unsightly brown spots, or excess melasma, which make your skin look dull and tired.
Cover-up is a good first step to hiding the dark spots, but it's not enough on its own. We can reduce dark spots by paying more attention to our daily skincare routine and using products that help improve the condition of our skin.
Here we have got some ideas for you if you're looking for natural ways to hide dark spots on your face without makeup. It will not only help make them less noticeable but will also make your skin look brighter and more even-toned.
10 Best Ways To Hide Dark Spots On Your Face Without Makeup
1. Exfoliate Your Skin Regularly
Exfoliation helps in removing the dead skin from the surface of the skin and gives radiance to the skin. Chemical exfoliators which contain AHAs and BHAs () such as glycolic, salicylic and lactic acids are usually preferred over physical exfoliators to remove the dead skin cells and reduce hyperpigmentation, uneven skin tone and fine lines and wrinkles caused due to aging. Chemical exfoliation can be done 2-3 times a week.
2. Add Brightening And Hydrating Serums To Your Daily Ritual
Face serums which contain ingredients like Vitamin C, retinol, and niacinamide in their composition help reduce the appearance of dark spots and scars on the skin and improve its texture. They also repair the outer layer of the skin and increase the cell renewal rate of the skin which helps to fade the black spots more quickly.
3. Treat Your Dark Spots With Diy Face Masks:
You can also try various ingredients from your own kitchen for treating excess melasma if you are a DIY face pack fan.
Papaya And Yogurt Face Mask:
Papaya consists of papain enzyme which has skin cleaning properties and alpha-hydroxy acids which help in removing the dead cells and clarifying the skin.
Yoghurt is rich in protein and fats thus helping in restoring the moisture content of the skin. It also has anti-inflammatory properties and helps in reducing the signs of skin ageing
Mix equal amounts of mashed papaya and plain yoghurt into a bowl. Apply the mask to your clean face and let it dry for 10-15 minutes. Rinse it off with lukewarm water. You can apply it 2-3 times a week.
4. Never forget Your SPF- Try the Tinted One
Sunscreen is always the best way to prevent hyperpigmentation due to exposure to the UVA and UVB rays of the Sun. You should not avoid sunscreen in low levels of UV light or even on cloudy days. Sunblocks or Sunscreens which contain zinc oxide or titanium dioxide and have an SPF of more than 30 can guard well against sun damage.
Always reapply it every two hours if in direct sunlight.
5. Use a Glowing Or Tinted Moisturizers
If you do not want to cover the dark spots with heavy makeup, tinted illuminating moisturizers with SPF come in handy. It not only smoothes out the skin texture and tone but also gives a glowy and dewy look to the skin. These moisturizers with SPF also give broad-spectrum sun protection and moisturize the skin thus resulting in healthy-looking skin.
6. Try Some Pimple Patches
Acne-prone skin can be very difficult to treat and can also leave those annoying acne marks. Pimple patches are the smarter way to deal with it. These little adhesive patches consisting of superior ingredients like hydrocolloid, salicylic acid etc., shields the skin and prevent scarring skin which can be caused by popping the pimples. It can also be used to hide the blemishes without makeup and conceal the inflammation. Choose the patches that work best for your skin type.
7. Disguise The Stubborn Spots With Accessories
You can also wear a hat with a wide brim that gives the best coverage to hide dark spots on your forehead and also around your temples.
You can also style your hair for a change and use bangs to hide dark spots on your forehead. This will not only help in hiding the black spots but you can also be playful while trying a different look that works for you with the bangs.
8. Over-the-counter Creams For Dark Spots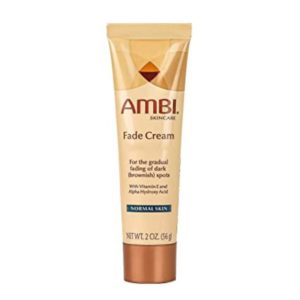 Certain topical creams are available over the counter which diminishes the dark spots and can be applied at home. You can search for creams containing glycolic acid, arbutin, retinol, or kojic acid. These ingredients speed up the exfoliation process and help in new skin growth thus fading away the dark spots. Always consult the dermatologist while choosing these skin-lighting creams as some products may react to sensitive skin.
9. Go For Professional Treatments:
Many Professional treatments are available for treating dark skin spots which remove. Skilled skin professionals perform these treatments and can remarkably reduce or remove the appearance of the skin spots.
Few of the professional skin treatments are as follows:
10. Consult Your Dermatologist:
We should always be able to identify the root cause of any problem. Be it sun-damaged skin spots or acne scars or freckles, your dermatologist can figure out what is the main cause. They are the best to recommend topical creams or treatment options to clear the dark spots from the skin according to its type.
There is no magic formula to remove your dark spots overnight. Following the above tips will help you to reduce the appearance of your dark spots. If you apply makeup to hide your spots, make sure to use products with SPF protection (at least 20 SPF). A consistent skincare routine according to your skin type along with a healthy lifestyle is the best way to prevent any further damage to your skin.
No one has the perfect flawless skin all the time. So first learn to embrace your own skin and take care of it beautifully.
No Matter What—You Are Beautiful.
Happy Skin, Happy You! 🙂
Reference Links :
You Might Also Like: